Top Things To Do
Choose 3 top attractions in New York and
save up to 34%.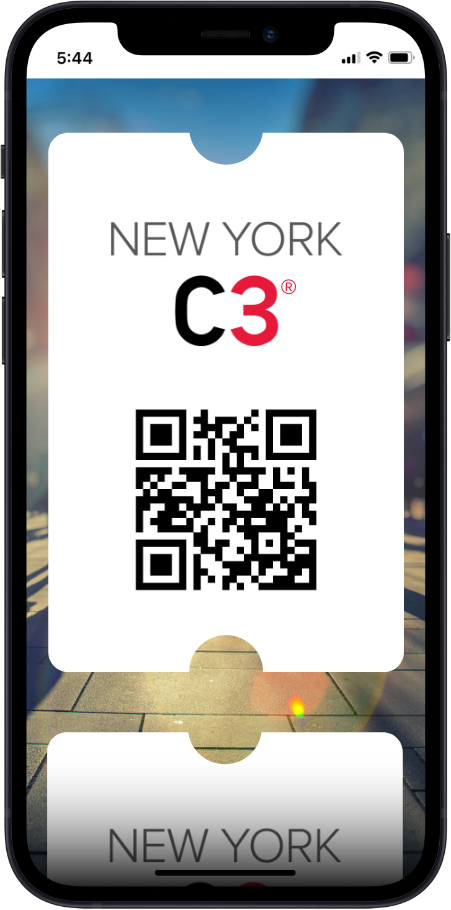 Get ready for your trip to New York City!
Create your own experience.
Looking for the best things to do in New York but short on time? New York C3® tickets are the perfect solution. There's no need to choose your attractions now—decide later.
What's Included and What You Save
Frequently Asked Questions
Instant Delivery of Mobile Tickets
365-Day Risk-Free Returns
Read reviews from CityPASS® travelers.
My boyfriend and I went on a redeye trip to NYC and since we were only there for a day, we got a C3 pass. It was perfect. It gave us options for attractions while being very affordable for the amount of time we were there.
As we were only spending a few days in the city, the C3 was perfect. It allowed us to pick the three places that we really wanted to see and not feel rushed. The ability to show the passes on mysmartphone for all 6 of us was extremely convenient, and we never had a problem using them at the places we went to.
Purchased the C3 pass for myself and my son. It allowed us to customize the sites we wanted to see. The mobile option was great! Just showed the agents our smartphones and we were in.
We traveled to New York as a family of 6, and the C3 pass provide us with an affordable option to enjoy a few of NYC's awesome attractions. It was hassle-free, and each vendor was familiar with the pass. We did the mobile pass option...I highly recommend it to anyone, especially large groups.
Smartest thing I did for this trip. This was my second visit to New York and I'm still amazed at how much I got done in 2 and a half days. Great price and quick access to all the attractions. Definitely purchasing again for my next city!
New York C3
is rated out of
5
by
5654
.
Rated

4

out of

5
by
JRosenberg
from
Easy to use and great option for planning
Visiting NY with my wife and two teen sons and found CityPASS was a great option when hitting the tourist attractions that are a must to do at least once. The cost savings were obviously the best part, but we also found it useful to have the prepaid tickets to help with planning of our day.
Date published: 2022-06-14
Rated

4

out of

5
by
Olivier
from
Très pratique pour un court séjour
J'ai pris un Citypass C3 pour 2,5 jours de visite à NY. La réservation des attractions est vraiment nécessaire compte tenu des files d'attentes, et je recommanderai une option coupe-file sur chaque attraction (parfois une attente supérieure à 60 mn). Les économies faites sont relativement bonnes, mais à vérifier tout de même avec le tarif des entrées. Le Citypass est une très bonne initiative pour les lieux emblématiques.
Date published: 2022-05-31
Rated

5

out of

5
by
Vroeliz18
from
Thank YOU City Pass!!
It was awesome and way cheaper than buying everything separately. Being able to reserve before going to the attractions made it very convenient when going in. Very recommended.
Date published: 2022-04-20
Rated

5

out of

5
by
MotherDaughterVacation
from
Won't explore a new city without it!
My daughter and I recently visited NYC for her Spring Break. Aside from seeing 3 Broadway shows, I wanted her to see (and for me to re-explore) some of the greatest things about NYC. I bought a CityPASS for each of us with 3 sites each. So many things kept waylaying the flow our of days (late flight, lost luggage, rain/fog, construction), and each time I either hopped on the app, cancelled and re-scheduled (even minutes before the set time) or called CityPASS and spoke with a live person. EVERY TIME we were accommodated. When speaking with a live agent, they were able to give us more details about what we'd be seeing, how long it should take, whether it was a good 'indoor' or 'outdoor' day place to visit, and what, if anything, might still be closed or off-limits due to Covid, construction or anything else. They were excellent in customer service and guidance on all counts!! I will use CityPASS for any new city that we explore moving forward if it's offered. Well worth the money, easy to use, and always supported with live customer support. Thanks, CityPASS!
Date published: 2022-04-03
Rated

5

out of

5
by
MrsReese
from
It's legit!!! Get it.
Last minute trip with my family to NYC. Wasn't sure if this was worth it. Overall price did scare me. We picked the three items since we only had four days. We visited Empire State Building on a rainy day. Called and they refunded our tickets to go the next day. So much is lost in 2022 with customer service and my family was so appreciative of kindness! ESP for the price. The information page for each visit was so helpful. Loved the additional discounts at each location. Advice was spot on too. We read to visit Statue of Liberty in am. We reserved first booking and line was minimal. We got off ferry at 1 pm. There were seriously ten thousand people in line wrapped around downtown. After statue we saved time and did 9/11. Amazing. Totally worth it.
Date published: 2022-03-26
Rated

4

out of

5
by
Drew
from
NYC vacation
I bought the city pass for 7 people for our family trip to NYC. I did use the customer service line a couple of times and they answered the phone quickly and professionally. The representative was friendly and knowledgeable. However here is a word of advice ... if you have a large group of people and think you might go in separate directions for a day or two you need to contact customer service BEFORE you use ANY of the tickets. Once the tickets have been used once they work as a group. So for example if 4 people go to the Empire state building and the other 3 go to the 9/11 memorial that counts as TWO events for the ENTIRE group, not one and one. So if you are with a big group be sure to contact customer service BEFORE using the tickets for the 1st time and they can separate the tickets into the groups that you tell them. I ended up buying extra tickets because I didn't know that piece of information. It allows you to travel as a group or in branches without being penalized. Other than that I was happy with using the City pass.
Date published: 2022-01-23
Rated

5

out of

5
by
AlexCreek
from
Reputable excursions & experiences!
Buying the C3 New York CityPass not only saved me money, but it narrowed the thousands of things to do in NYC down to a manageable list of reputable experiences that stand the test of time. We went to the Top of the Rock, the Met Museum, and on a Circle Line Cruise around Manhattan at night. The Circle Line sightseeing cruise is a MUST, and I never would have found it if not for CityPass. Would recommend the C3 for anyone in the city for 2-3 days!
Date published: 2021-12-23
Rated

5

out of

5
by
Lili87
from
Great deal
Great deal and because of the weather we had to cancel and change our reservations it was easy to do so and the customer service helped us each time.
Date published: 2021-06-06
Rated

5

out of

5
by
EstelleA
from
Great choice for a short weekend in NYC
I bought the CityPass for a short weekend in NYC. We took the 3 attractions pack because we didn't have much time in the city. Very easy to use, due to covid you need to make reservations which was great for us. We weren't sure about one of the attractions so I called to make sure we could use our ticket for it, it worked very well!
Date published: 2021-05-29
Rated

5

out of

5
by
PhilC
from
Nice way to see popular sights
Bought the three day pass. Was very easy to redeem.
Date published: 2021-05-27
Plan your visit.
The My CityPASS™ app has all of the details you need for a great experience, including reservation and entry information, attraction details, maps, and extra offers and discounts from our partners.
Explore attraction locations.
About Us
City Pass was created in 1997 by founders Mike and Mike to inspire travelers to see the most iconic attractions in North America, all while saving money.
Still family-owned today, City Pass is a small company of 50+ employees who share a passion for travel. We love to see our customers have fun and explore new places, and we hope you'll share your memories with us, too.
Instant Delivery of Mobile Tickets
365-Day Risk-Free Returns