Articles by City & Category
How To Experience New York's Hudson Yards
January 30, 2023 By CityPASS
Hudson Yards is an up-and-coming neighborhood in New York City on the west side of Midtown Manhattan, with Hell's Kitchen to the north, Chelsea to the south, and the Garment District to the east. To the west, you'll find the Hudson River and the West Side Highway.
This neighborhood takes its name from its location, as there are rail yards along the Hudson River. It's being developed on a platform over the western yards that allow trains to come and go during the daytime hours.
Hudson Yards is in the middle of a joint venture development plan to expand the Midtown Manhattan office and financing district. Currently, the State of New York, the City of New York, and the Metropolitan Transportation Authority are working together to create a mix of apartment buildings, offices, and public spaces.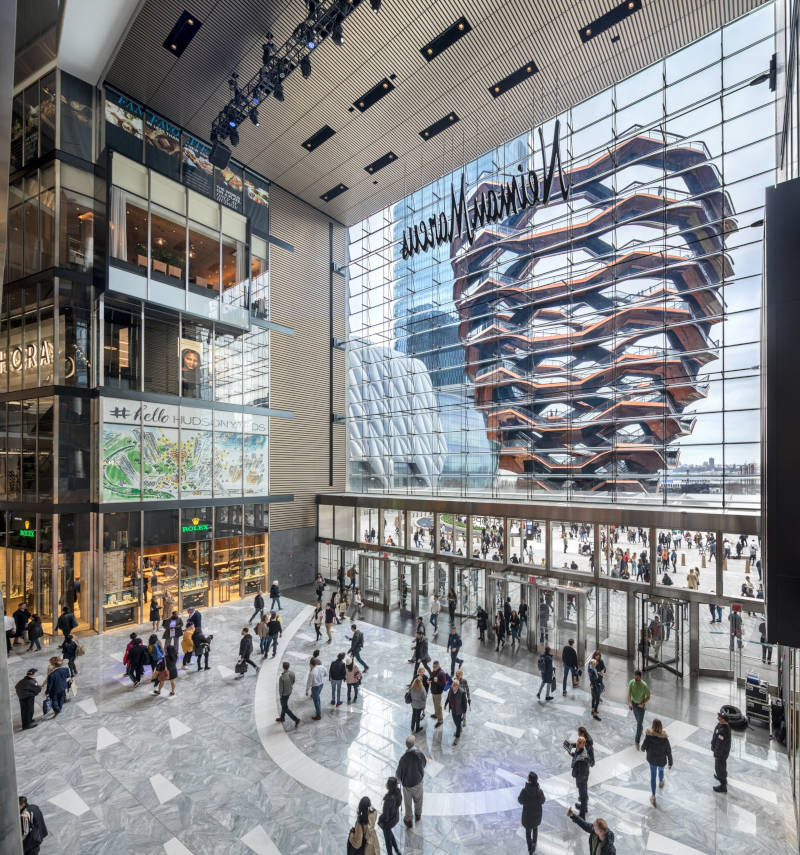 Hudson Yards' Iconic Office and Residential Buildings
There are several impressive Hudson Yards buildings to take in as you stroll the neighborhood's streets. Hudson Yards is being developed in phases, with several architects designing skyscrapers, residences, and offices. The architecture is unique and modern, so it stands out from the styles of the surrounding neighborhoods, giving Hudson Yards its own character.
Not only are these buildings unique, but many of them are also quite massive, too. 30 Hudson Yards is the sixth-tallest building in NYC, and 50 Hudson Yards will be the fourth-tallest once it's finished.
How To Get the Most Out of Your Time at Hudson Yards
Even though Hudson Yards is still in development, there's already quite a bit to see and do in the area. Planning your stop is easy, as it's fairly close to many of New York City's top attractions. After visiting Rockefeller Center, you can hop on the subway and be in Hudson Yards in just 20 minutes. And if you're coming from the Empire State Building, Hudson Yards is 20 minutes away on foot.
One of the great things about this neighborhood is its blend of green space, dining options, and things to do. To make the most of your time, here's a sneak peek at some of the experiences it offers.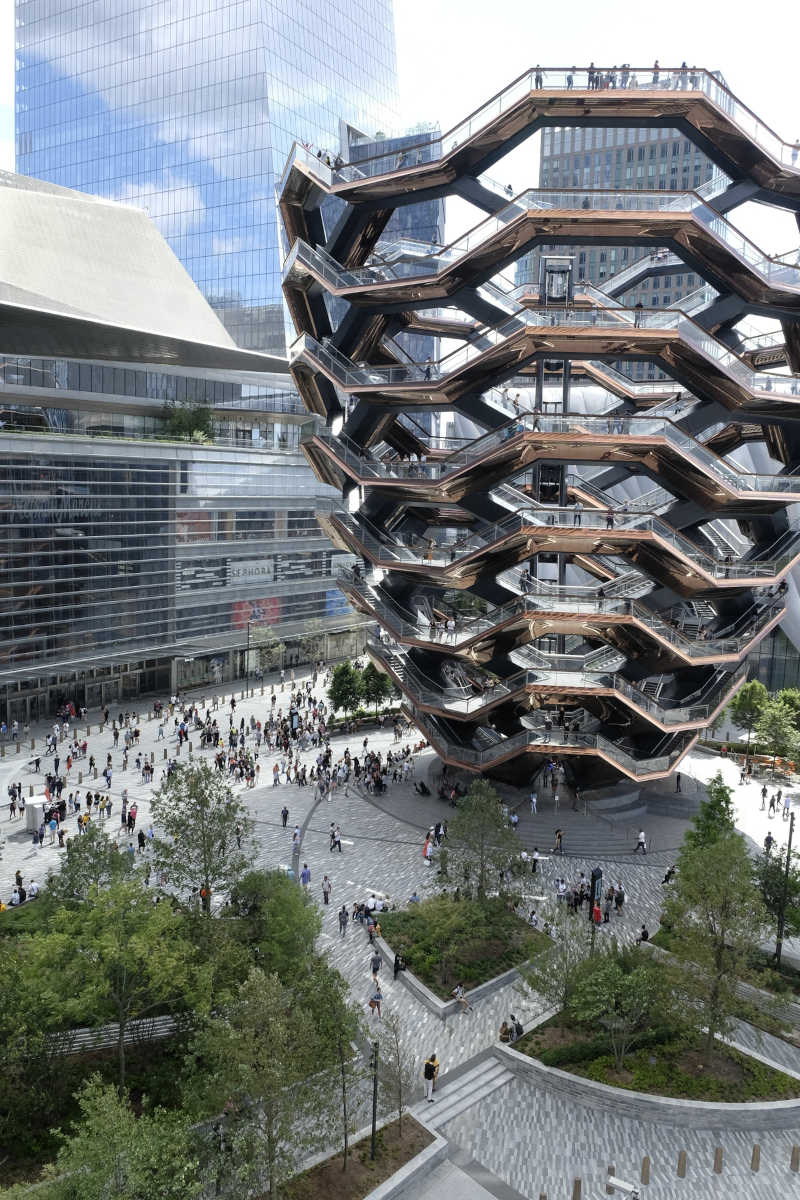 Ascend Vessel and Take in the Incredible Design
If you're ready to stretch your legs, your first stop should be Vessel. Designed by Thomas Heatherwick, this permanent structure is 16 stories high and contains interlocking stairs that weave in and out, almost reminiscent of the moving staircases from the Harry Potter films. Visitors can climb up and down this interactive art installation to see views of the surrounding area from different heights and perspectives.
Because of its shape — its top is wider than its base — locals have nicknamed this structure "The Shawarma." There are more than 150 staircases to wander, so you can easily enjoy getting (temporarily) lost in this labyrinth of delicate designs.
See New York From Edge, an Incredible Outdoor Observation Deck
If you thought the views from the Vessel were good, wait until you see New York from Edge at Hudson Yards. Edge is a triangular observation deck soaring more than 1,130 feet over the city and is the highest observation deck in the Western Hemisphere.
What makes Edge so unique is that you'll feel like you're in the clouds as you take in awe-inspiring views from its floor-to-ceiling glass windows. The floors are also made of glass, and due to the observation deck's jutting angle, it's like you're taking a walk through the sky.
The observation deck offers incredible sights of the surrounding neighborhood. Look in one direction and see other iconic pieces of New York architecture, like the Empire State Building and the Flatiron Building. Look in another direction and see Hudson River Park and the river below. Ascending Edge at Hudson Yards is a must for thrill-seekers or anyone who wants to see New York City like never before.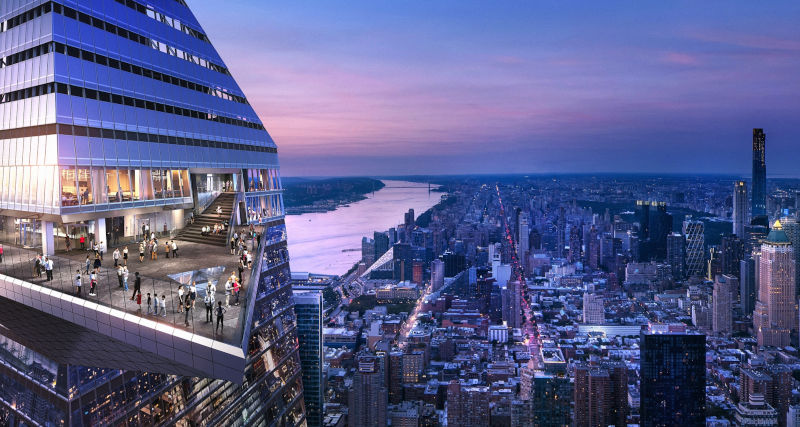 Drink, Dine, and Shop at a Hudson Yards Restaurant or Store
Hudson Yards has more than just architecture; the neighborhood also offers plenty of dining and shopping. There are quite a few restaurants to choose from that vary by cuisine and style. For example, you'll find breweries, fine dining, markets, and even candy stores in the complex called The Shops & Restaurants at Hudson Yards.
After filling up, indulge in some retail therapy without going too far. You'll find a mix of department stores, high-fashion boutiques, and affordable shops in the same complex. From Dior to Zara to H&M, there's something for all budgets and styles.
Immerse Yourself in Art and Culture at the Shed
The Shed Hudson Yards is a cultural and community center and a hub for fine arts in the area. This event space produces and hosts a variety of activities for locals and visitors to enjoy, including performing arts, visual art, and cultural activities. The Shed is a semi-permanent structure attached to 15 Hudson Yards, a skyscraper, and is an architectural marvel in its own right. It features a retractable shell, theater, exhibition space, and installations for different uses.
Check out The Shed's website to see what events are happening when you visit.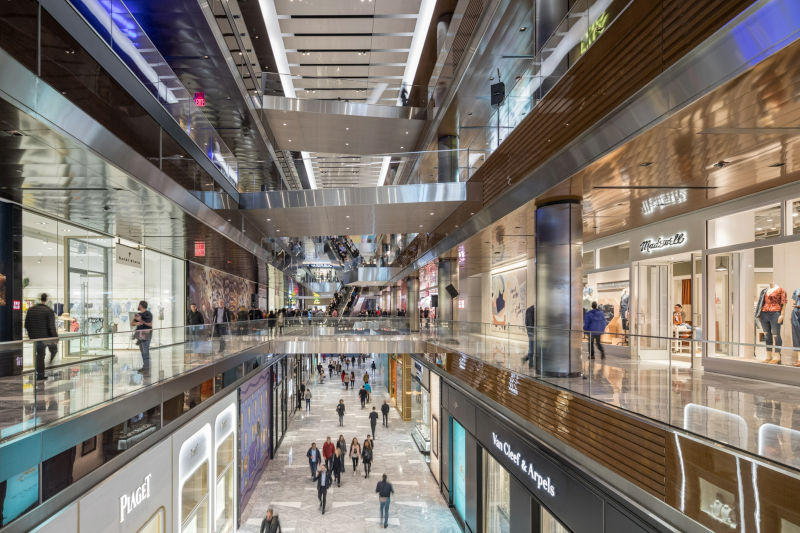 Visit a True Urban Park at High Line
A project powered by landscape architect Thomas Woltz and his firm Nelson Byrd Woltz Landscape Architects, High Line over Hudson Yards is where locals go for a breath of fresh air. This green space perfectly blends nature with the urban jungle, as the space itself is an old rail line that's been converted into a park. Because it's elevated, visitors can take an elevator up to the park and explore its features, including a sundeck, woodland, thicket, and several overlooks.
Besides being a much-needed respite from the city, High Line showcases how to perfectly blend the urban and natural worlds while using existing structures. This park is unlike any other in New York City or anywhere else.
Explore More of New York for Less
Get the most out of your trip to New York City by purchasing a CityPASS® ticket that lets you explore all the best things to see and do. Choose the New York CityPASS® option and see
five of the city's top attractions
while saving up to . Or you can opt for the New York C3® option and see
three attractions
while saving up to compared to buying individual entrances.
New York City Lodging
To get the most out of your stay in New York City, we recommend finding lodging near New York City's top attractions. Use this map to find the right lodging for you:
Header Image Courtesy of Related-Oxford.