Articles by City & Category
A Foodie's Guide to Restaurants in Southern California
June 2, 2023 By CityPASS
One of the greatest pleasures while traveling is indulging in all the delicious local cuisines and sampling a wide variety of what your destination has to offer.
Southern California is a delight for foodies to explore, as its unique location allows for tasty seafood year-round, globally-inspired fare, and restaurants with breathtaking views. If you're heading to the Golden State for your next vacation, here are several restaurants in Southern California to add to your itinerary.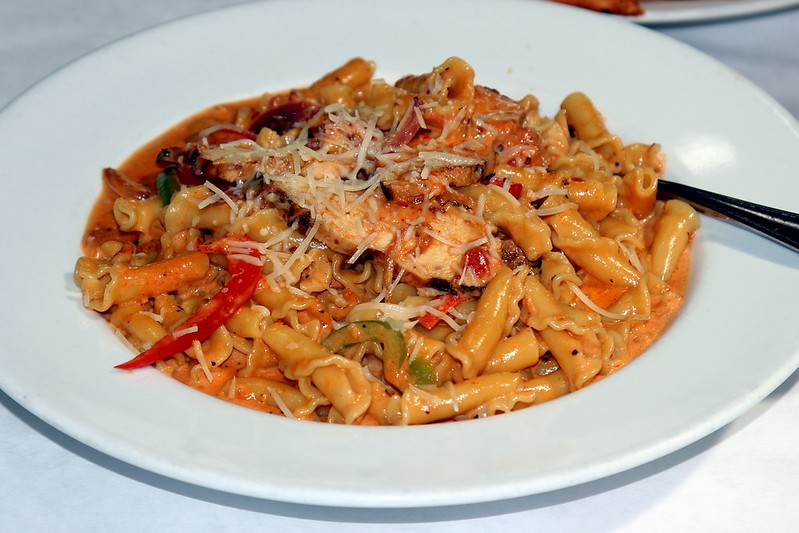 Fine Dining Restaurants
If you want to treat yourself and enjoy a fine dining experience during your getaway, several famous restaurants in Southern California fit the bill. Being on the West Coast, you can expect to find some of the freshest seafood around, and — in true California style — is focused on regional ingredients, sustainability, and seasonality.
Whether you're headed to Los Angeles, Santa Monica, San Diego, or somewhere in between, there's plenty of delicious food to discover.
Providence in Beverly Hills
Boasting two Michelin stars, Providence in Beverly Hills is easily one of the best restaurants in Southern California and is a true gastronomic experience. During dinner service, there are three menus to choose from: the Providence Tasting Menu, Signature & Seasonal Menu, and Chef's Tasting Menu.
Each menu features culinary creations composed of fresh vegetables, Pacific seafood, and local ingredients that are core to the restaurant's style. The house special is a Pacific oyster in a champagne butter sauce worth the trip alone.
As this is a Michelin-star restaurant, expect exquisite presentation and dishes that will make you rethink what you know about food. It's important to note that this restaurant has a dress code, so you'll need to change after your day at the beach.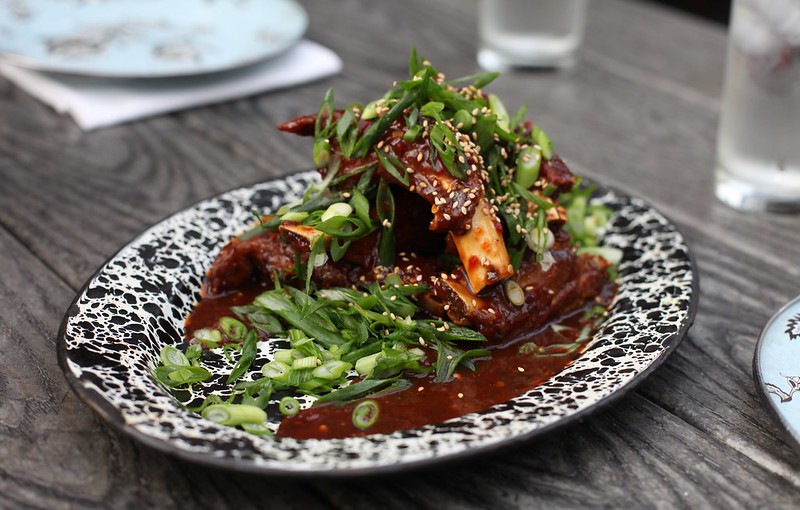 George's at the Cove in San Diego
George's at the Cove is more relaxed and offers impeccable views of the La Jolla Cove right outside the door. This restaurant is open for lunch and dinner, and seafood is the star of the show.
This restaurant has been a favorite for locals and tourists since 1984 due to its delicious dishes prepared with local and seasonal ingredients. Each bite is like a taste of pure Southern California. And its setting makes George's at the Cove versatile enough for a romantic date or a fun get-together with family and friends. If you're unsure what to get, the grilled octopus with grain mustard vinaigrette is a favorite.
Casual Eateries
If you're looking for something more casual, there are plenty of unique restaurants in Southern California to choose from. Here are two in Los Angeles that you can't miss.
Bestia in Downtown LA
Bestia in downtown Los Angeles takes rustic Italian cuisine and mashes it together with a contemporary setting and beautiful presentation. You won't find as much seafood here, but you will find pizza, pasta, and desserts made from scratch using top-quality ingredients.
While the recipes are based on classic dishes, the chefs add their own twist to create something modern and unique. Bestia is always buzzing, so make a reservation beforehand to snag a table.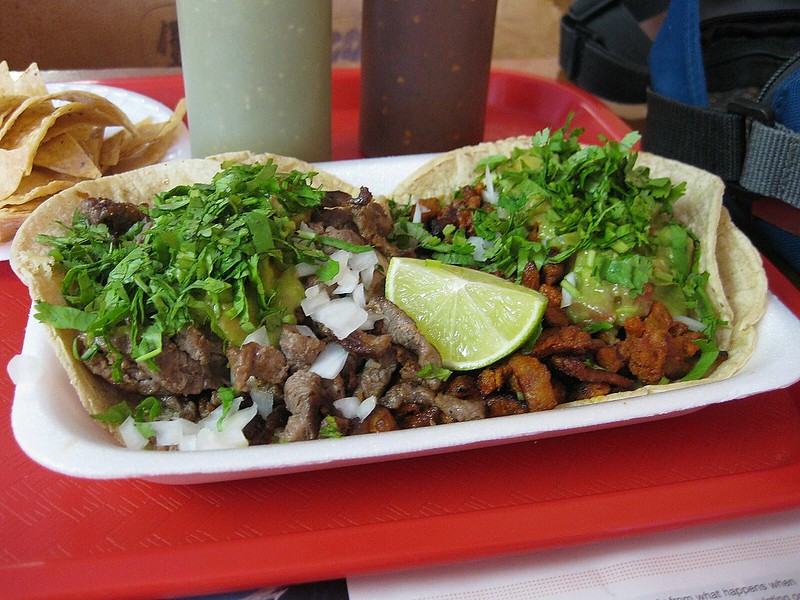 Guisados on Sunset Boulevard
Guisados is a casual Mexican spot that's easy to miss from the outside but is nothing short of delicious on the inside. Here, you can expect to find a variety of tacos and quesadillas that feature braised and stewed meat as the filling, topped with fresh salsas, tasty cheeses, and spicy hot sauce.
You can get your fill and try several tacos featuring chicken, beef, and pork for just a few dollars each. The special sauces the meats are stewed in give so much flavor that — even though the tacos look simple — their taste will make you want more and more.
Fresh Seafood Restaurants
With the ocean so close, you don't want to miss indulging in fresh seafood when you visit Southern California. The options run the gamut from the famous shrimp tray at San Pedro Fish Market to exquisite sushi creations at Nobu. The variety of local fish is unbeatable and truly a culinary delight.
L'Auberge Del Mar in Del Mar
L'Auberge Del Mar is a high-end resort right on the beach that offers great dining options with unbeatable views. The resort's main restaurant, Adelaide, is seafood-forward and uses ingredients sourced from local farmers, foragers, and fishermen.
The menu has a nice variety of dishes, so there's something for everyone, but seafood — including seasonal oysters — dominates it. Adelaide is open all day for brunch, lunch, and dinner, and there are happy hour specials, too.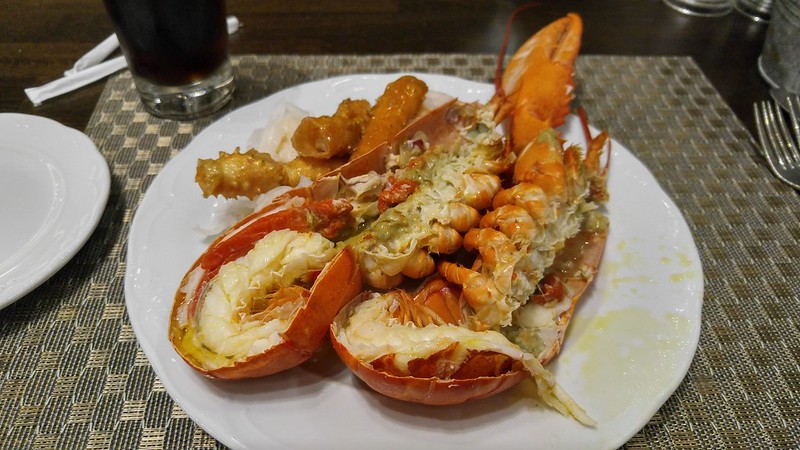 Delicious Seafood at the Beachcomber Cafe in Newport Beach
The Beachcomber Cafe is in Newport Beach, right next to the world-famous Laguna Beach. Right on the ocean, this popular eatery offers exciting ways to eat, including around a firepit on the beach, in the restaurant, or on the patio.
Sink your teeth into seafood delicacies like yellowfin tuna seared in sesame oil, ahi fish tacos, and crispy calamari, all prepared with a Californian twist. The restaurant is vibrant, fun, and infectious, so when you come here, you know you're in for a good time!
Enjoy a Bite After a Day at the Best Attractions in Southern California
Want to save some money for more dining options in Southern California? Buying Southern California CityPASS® tickets lets you explore the best of the region while saving some cash along the way.
Purchasing a CityPASS® ticket saves you both time and money when visiting some of the top attractions in the area. As you plan your itinerary for Southern California, add a CityPASS® ticket to save more money for sweet and savory bites along the way!