Articles by City & Category
WildLanterns at Woodland Park Zoo: An Iconic Seattle Holiday Event
November 2, 2022 By CityPASS
The holidays are a magical time, and the rainy weather of the Pacific Northwest is especially conducive to getting cozy and festive while enjoying all the holiday season has to offer. Seattle is one of America's biggest cities, and with a flourishing food, music, and outdoor recreation scene, it's not hard to understand why more and more people want to visit and move to this thriving metropolis.
If you're planning a trip to the area this winter, or you're a Seattle local looking for some fun activities this holiday season, you won't want to miss a trip to the WildLanterns festival at the Woodland Park Zoo. Continue reading to learn more about what WildLanterns is, how it differs from the zoo's WildLights festival, and why it's the ideal family festival in Seattle.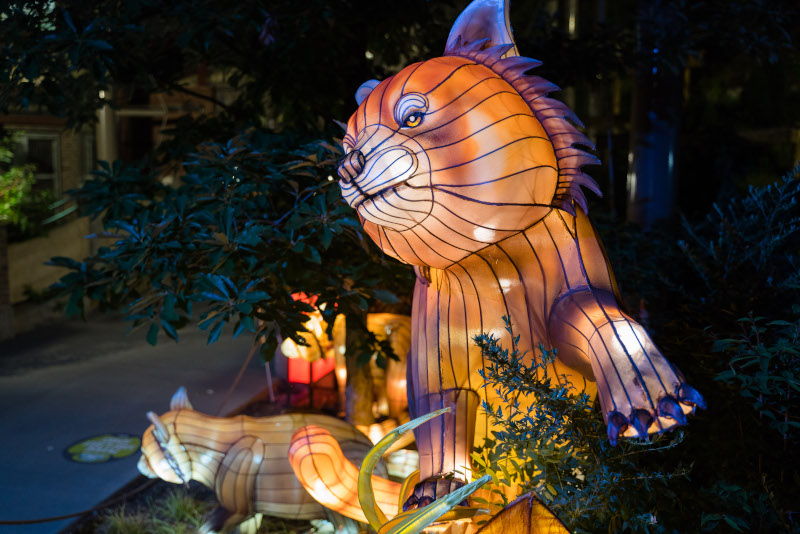 What Is WildLanterns at Woodland Park Zoo?
Beginning in early November and lasting until late January, WildLanterns festival is a must-see for anybody around Seattle this holiday season. This immersive experience is unlike anything you've likely seen at typical holiday zoo events and features beautiful lit-up animal figures, creating an awe-inspiring holiday light display.
During the WildLanterns festival, large-scale animal light features are placed around the zoo, impressively mimicking real-world animals. In addition, there are nature scape lanterns that help set the scene and provide visitors with an immersive experience.
There are two entrances to the Woodland Park Zoo, and each offers a different starting point for your self-guided WildLanterns journey.
The west entrance is located at 5500 Phinney Ave. N.
You can head north toward the grizzly bears from this entrance or south down the Jungle Corridor.
The south entrance is located at 750 N. 50th Street.
When you enter using this entrance, you can head to your right, toward the African Savannah, to start your tour.
Ticket prices for WildLanterns vary depending on the day of the week and the visitor's age, but children under two are always invited to attend for free.
The Woodland Park Zoo adjusts its hours for the duration of the WildLanterns festival, and zoo visitors can attend the festival between 4:00 p.m. and 9:00 p.m. every day the attraction is open.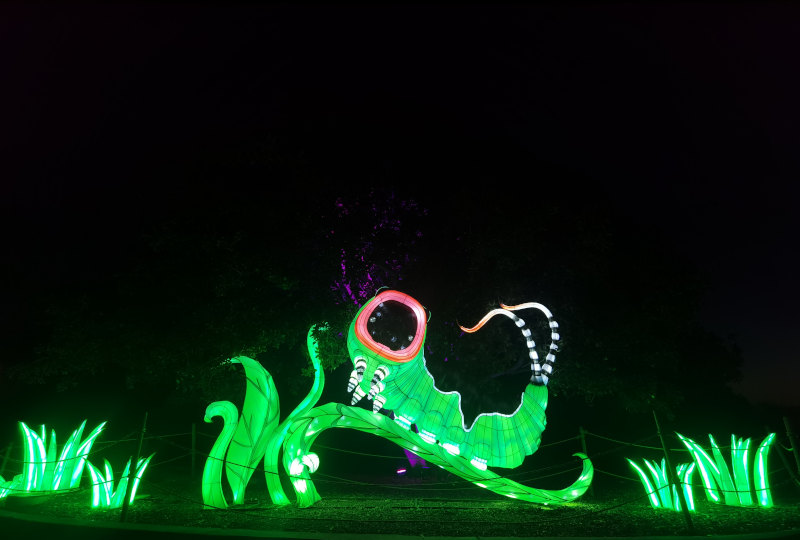 WildLanterns vs. WildLights: What's the Difference?
Seattle residents who have attended the Woodland Park Zoo lights for years may be confused by the difference between the WildLanterns festival and WildLights festival.
While these sound like similar events and are both holiday festivals put on by the zoo, the WildLanterns festival has replaced the WildLights festival, which was once Woodland Park Zoo's primary holiday experience.
Although WildLights offered years of memories to residents, the zoo is shaking things up by providing a unique new take on a holiday lights display. Zoos across the country string up lights to make attractive displays each year. But, while locals and visitors typically enjoy wandering around their zoo of choice at night, very few U.S. zoos offer quite as stunning of a holiday display as the Woodland Park Zoo.
Why WildLanterns Is the Perfect Family Festival
If you're visiting Seattle this holiday season or you live in the area and are looking for activities that the whole family will enjoy, the WildLanterns festival is the perfect way to spend an evening with your family.
Illuminated and Large-Scale Animals Create an Immersive Experience
Children and adults alike will be mesmerized by the enormous lantern displays at WildLanterns. You can meander around the zoo at your own pace, and each family member will have plenty of time to admire their favorite displays.
Whether you prefer to snap a few family photos on the WildLantern trail or marvel at the lit-up gorillas, make sure to enter the festival early enough to revisit your most-loved attraction.
Features Exotic Creatures From Across the Globe
The Woodland Park Zoo has designed the WildLanterns festival so that guests can immerse themselves in different parts of the world and the animals that reside there, one at a time.
The Mysterious Forest will be of particular excitement to visitors who have an affinity for jungle cats. Meanwhile, archaeology buffs will have a field day viewing the Creatures of the Past lights, where wooly mammoth and dinosaur lanterns will be on display.
Extensive Holiday Souvenir Collection at Magical Memories Marketplace
Commemorate your trip to the WildLanterns festival with some souvenirs for the whole family from the Magical Memories Marketplace. Grab a cup of hot cocoa, peruse the sizeable collection of keepsakes, and knock out some of your holiday shopping!
Emphasis on Important Safety Protocols
While the WildLanterns festival is a family-friendly event in a well-kept public facility, it's essential to abide by certain safety precautions. As the event happens after dark, individuals should take extra care to watch where they step and be aware of what is happening around them.
In addition, children should be monitored at all times, as the event is at the zoo. Although some of the animals may be asleep or in different areas of their enclosures, it's essential to remember that wild animals reside there, and being respectful of their space is crucial for the safety of both the animals and visitors.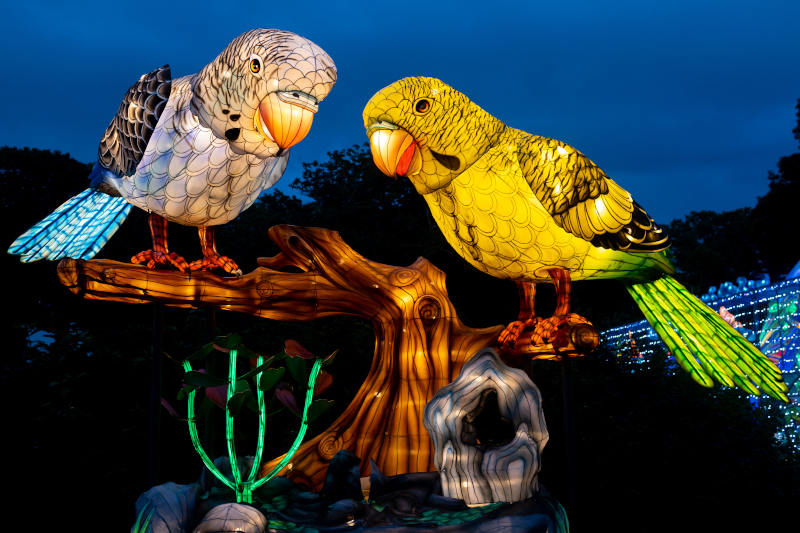 Don't Forget About Woodland Park Zoo During the Day
Visiting the WildLanterns festival is an experience you and your family will discuss for years to come. This unique holiday lights display will get the entire family in the holiday spirit, but don't forget to plan a daytime visit to the zoo as well!
With an emphasis on conservation projects, the Woodland Park Zoo is well worth coming back to see the animals in the daylight and learn more about the beauty of our natural world.
There's so much to see in Seattle; whether you're a resident or a visitor, you can bundle and save on Seattle's top attractions with CityPASS® tickets. While CityPASS® tickets don't include Wild Lanterns since it's a separately ticketed event, they do save you up to on daytime admission to Woodland Park Zoo, plus the Space Needle, Seattle Aquarium and more.
Header image Courtesy Woodland Park Zoo, © Tianyu Arts & Culture, Inc.