Articles by City & Category
Best Tex Mex in Houston: 5 Savory Options
July 3, 2023 By CityPASS
One of the fantastic things about American cuisine is the merging of so many cultures from around the globe and the unique dishes that spring up because of it. Case in point: Tex-Mex.
In the late 1800s, Texans tried to recreate classic Mexican dishes using the ingredients they had on hand. The result is Tex-Mex cuisine, a fusion of American and Mexican flavors Texans hold near and dear to their hearts.
Houston is loaded with Tex-Mex restaurants, so it might seem overwhelming when deciding where to dine when you visit Houston. So we're sharing some of the best Tex-Mex in Houston that will have you saying ¡olé!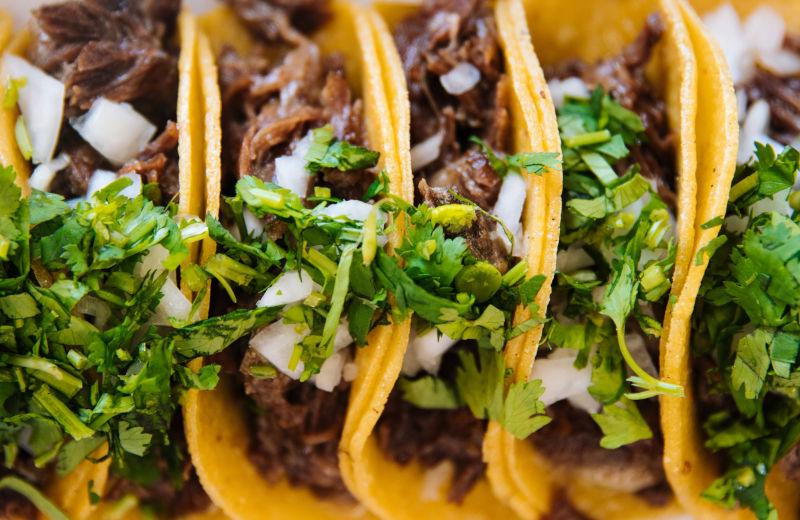 Discover the True Meaning of Tex-Mex in Houston
Tex-Mex in Houston was born at the end of the 19th century when street vendors sold Mexican food cheaply to the public. As the years passed, restaurants replaced food vendors and the first dishes we know today as delicious Tex-Mex food were born. Soon, Houston Mexican restaurants began popping up everywhere, offering both classic and new dishes that perfectly melded together flavors from both countries.
Our Top 5 Picks for Houston's Best Tex-Mex Restaurants
Tex-Mex is a huge part of Houston's culture, so it's hard to narrow it down to just a few of the best restaurants in town! Even so, we took on this difficult task so you won't have to. On this list, you'll find some of the best Tex-Mex in Houston, Texas, including old favorites and elevated dishes that highlight the best of Mexican cuisine.
El Tiempo Cantina
El Tiempo Cantina has several locations in Houston and is a classic Tex-Mex spot with a fun and vibrant atmosphere. This family restaurant serves a wide variety of dishes, and everything is made from scratch, so you know each bite will be fresh and tasty. All the recipes have been passed down for generations, making El Tiempo Cantina a prime spot for some of the best Mexican food in Houston.
Open for brunch, lunch, and dinner, this restaurant has a variety of tacos, fajitas, and quesadillas served on homemade tortillas. There are also several vegetarian options available to ensure nobody walks away hungry. And like any good Tex-Mex restaurant, El Tiempo Cantina has a great drinks menu featuring cocktails, margaritas, and mezcal.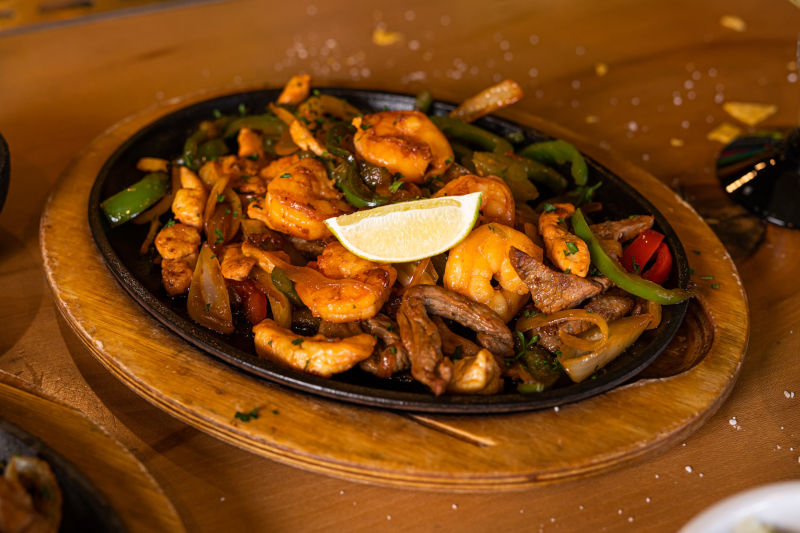 Ninfa's on Navigation
We can't talk about the best Mexican in Houston and not mention Ninfa's on Navigation. In 1973, Mama Ninfa Laurenzo accidentally created the dish we know today as beef fajitas by serving grilled skirt steak on a homemade tortilla inside her family's tortilla factory. Soon, Ninfa's became a wildly popular place to dine and became one of the restaurants with the best Tex-Mex in Houston.
Besides the famous fajitas, Ninfa's on Navigation has many other favorites, including chile con queso, handmade tamales, and enchiladas served in several different ways. The restaurant's slogan is that it's "the best Mexican food in Texas since Texas was in Mexico," so you know you're getting the real deal here. Besides the famous fajitas, some other spectacular dishes to try include handmade tamales, tacos al carbon, and shrimp diablo.
Escalante's
Escalante's has multiple locations across Houston, so delicious Tex-Mex is never far away. This restaurant serves fine Tex-Mex food with a classic family dining feel that's comfortable and relaxed. Open for brunch, lunch, and dinner, Escalante's has a variety of both classic and elevated Tex-Mex dishes that keep locals coming back for more.
Besides the extensive list of Tex-Mex favorites, Escalante's is known for its drinks and happy hour menus. During happy hour, you can snag margaritas, sangria, or many other drinks at great prices, as well as bar bites like street tacos and empanadas. This restaurant also has a kids' menu featuring tasty dishes like crispy beef tacos, quesadillas, and fajitas.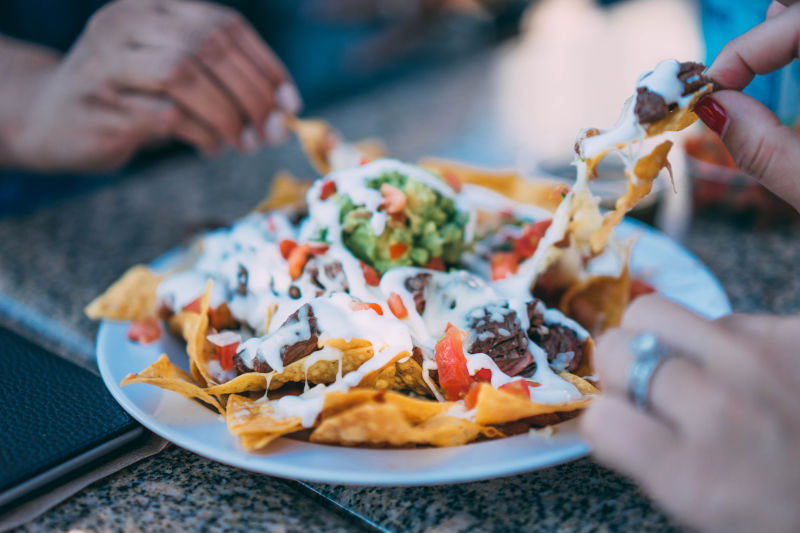 Valencia's Tex-Mex Garage
Opening in 2020, Valencia's Tex-Mex Garage is a relative newcomer on the Houston Tex-Mex scene. Currently, two locations serve tasty favorites in a fun and vibrant atmosphere. While the décor and menu are modern, the flavors are all classic Tex-Mex.
The daily specials change every weekday, so you'll find great deals on different dishes all week. Valencia's Tex-Mex Garage also offers a lunch special that lets you create your own plate. You can choose from mouthwatering cheese enchiladas, soft tacos, quesadillas, and more. Select a few of your favorites to try some of the best that this restaurant has to offer!
Maderas
If you like Tex-Mex with a modern twist, try Maderas. This is a more elegant option if you're craving delicious Mexican food but want something a little more refined for date night or a special occasion. Maderas is known as a modern Tex-Mex joint thanks to its classic flavors and beautiful and innovative presentation. Some menu standouts you shouldn't miss are the flautas ahogadas, elotes, and barbacoa tacos.
Like many Mexican restaurants, Madera has an extensive drinks menu, but the star of the show is the tequila list. You'll find many brands and varieties to sample, plus imported Mexican beers and freshly-shaken cocktails.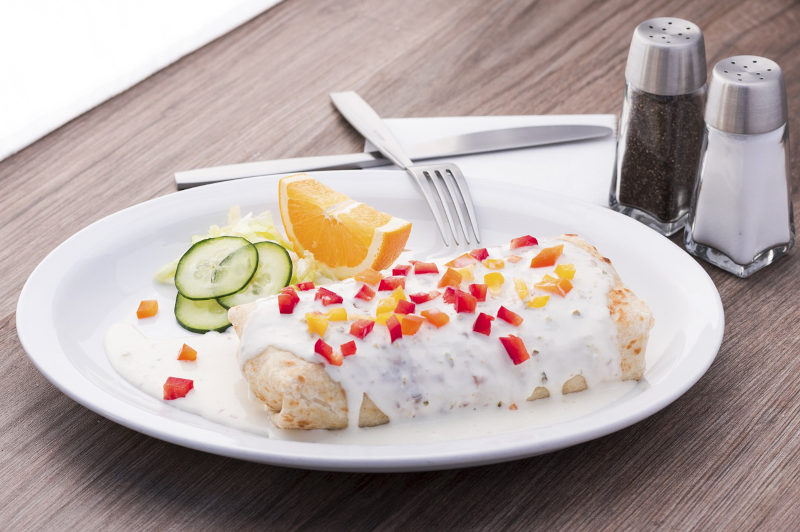 Get Ready To Satisfy Your Tex Mex Cravings
Is your mouth watering yet? If so, it's time to pack your bags and head on down to Houston. Before you do, purchase a Houston CityPASS® ticket to save up to at five of Houston's top things to do.
You can tailor your Houston CityPASS® ticket to experience the attractions you're most looking forward to, giving you and your family the trip of a lifetime. Best of all, with all the money you save by buying a CityPASS® ticket, you'll have tons leftover to spend on tacos and margaritas!
So what are you waiting for? Discover all the tasty bites, and more, that Houston has to offer with a Houston CityPASS® ticket.
Houston Lodging
To get the most out of your stay in Houston, we recommend finding lodging near Houston's top attractions. Use this map to find the right lodging for you: