Top Things To Do
Choose 3 top attractions in Seattle and
save up to 34%.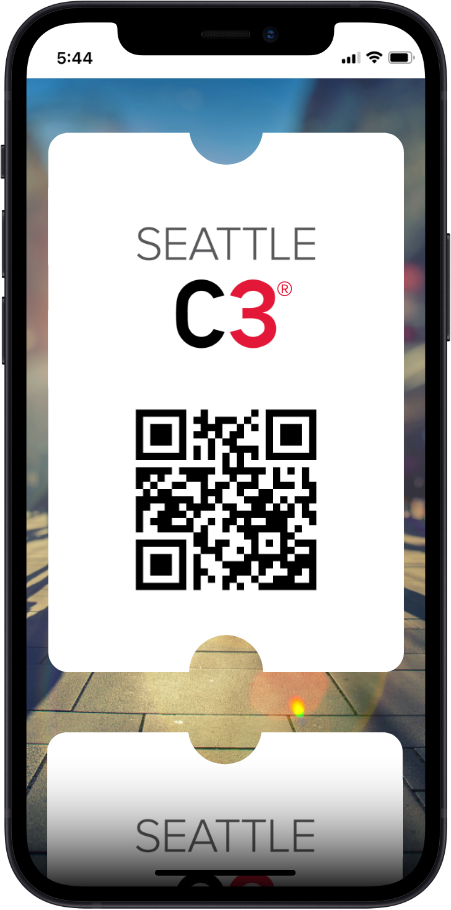 Get ready for your trip to Seattle!
Create your own experience.
Looking for the best things to do in Seattle but short on time? Seattle C3® tickets are the perfect solution. There's no need to choose your attractions now—decide later.
What's Included and What You Save
Frequently Asked Questions
Instant Delivery of Mobile Tickets
365-Day Risk-Free Returns
Space Needle
Seattle's "must-see" is now a "must-do" with thrilling all-new, all-glass experiences on two levels. Lean out over the city against tilting glass walls and Skyriser glass benches on the open-air deck. Move one floor below to The Loupe, the world's first and only revolving glass floor, for never-before-seen views of the Space Needle and the city below. Top off your visit and sample the best of the Pacific Northwest food and drink while savoring iconic views of Seattle.
Seattle Aquarium
Discover playful sea otters and seals, a giant octopus, luminous moon jellies and all our SEAlebrities! Wonder at Window on Washington Waters, a 120,000-gallon habitat with daily dive shows. Touch live sea creatures in tide pools. Learn about our mission: Inspiring Conservation of Our Marine Environment.
Argosy Cruises Harbor Tour
The quintessential Seattle experience starts on the water! Cruise past iconic landmarks, learn the city's history and hidden gems from local, expert guides, and enjoy the natural beauty of Seattle.
Museum of Pop Culture (MoPOP)
Whether it's through your favorite albums, sci-fi and fantasy films, indie video games, or binge-watching that one TV show (again), pop culture is at the heart of our lives and for many of us, our identities. The Museum of Pop Culture takes you behind the scenes of your favorite fandoms through immersive exhibitions and stunning artifacts—from Nirvana to Horror and everything in between.
Chihuly Garden and Glass
Immerse yourself in a world where curiosity, creativity and color come to life. Visit the Galleries, ever-changing Garden and signature Glasshouse, where you'll be inspired by artist Dale Chihuly's innovation and passion.
Woodland Park Zoo
Take a global journey at the award-winning Woodland Park Zoo's 92-acre urban oasis teeming with 300+ animal species and more than 900 animals in lush, naturalistic settings.
The Museum of Flight
Experience the world's largest independent aerospace museum, with family activities, Air Force One, Moon rockets and Mt. Rainier! It's extreme, it's inspiring. It's fun.
Sky View Observatory
Experience the tallest public observatory, located at Columbia Center's 73rd Floor.
Seattle Art Museum
The Seattle Art Museum (SAM) is as much a part of Seattle's landscape as the rain, the coffee and the mountains. SAM's collections, exhibitions and programming feature must-see art from around the world.
Instant Delivery of Mobile Tickets
365-Day Risk-Free Returns
Plan your visit.
The My CityPASS™ app has all of the details you need for a great experience, including reservation and entry information, attraction details, maps, and extra offers and discounts from our partners.
Explore attraction locations.
About Us
City Pass was created in 1997 by founders Mike and Mike to inspire travelers to see the most iconic attractions in North America, all while saving money.
Still family-owned today, City Pass is a small company of 50+ employees who share a passion for travel. We love to see our customers have fun and explore new places, and we hope you'll share your memories with us, too.