Articles by City & Category
Toronto City Cruises: Experiencing Toronto From its Waterways
April 19, 2023 By CityPASS
If you're heading to Toronto, you've probably started mapping out everything you want to see and do during your trip. While it's easy to see major sights just wandering the city's streets, why not see Toronto in a whole new way on a sightseeing cruise?
City Cruises Toronto is a family-friendly activity that lets you see the city from a different perspective. Here's what you can expect when you book a Toronto boat cruise filled with stunning views.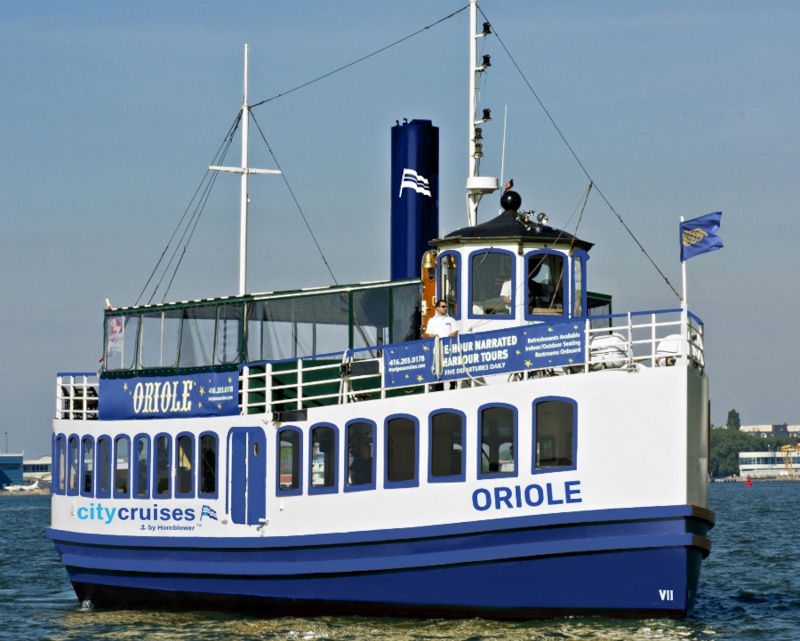 Touring the Toronto Harbor With City Cruises Toronto
If you want to see unbeatable views of Toronto, head to the shores of Lake Ontario and book a Toronto harbor cruise. While there are several options when it comes to taking a boat cruise out of Toronto Harbour, the 60-minute Sightseeing Harbour Tour is perfect for catching stunning views and learning more about the city. There are several options for departure times throughout the day, so you can pick the one that works best with your schedule.
There are several other Toronto cruises to enjoy that have events attached to them, like dinner, lunch, or brunch. People love these options since they combine a taste of the local cuisine with discovering the history of Toronto. Whichever cruise you pick, you're in for a memorable experience that your whole family will love!
The Spectacular Views You'll See Along the Way
When you arrive at the harbor for your Toronto cruise tour, meet at Queen's Quay Terminal along the Southeast dock wall. Once there, hop on board the Oriole. This is a replica of a Great Lakes steamship with two floors for passengers.
If you want to take in the views of Toronto Harbour with the sun warming your face and feel the gentle breeze blowing off the lake, head to the upper deck. From here, you can snap pics of the skyline passing by from a bird's eye view.
The lower deck is a great option for any season, as it's indoor and can provide shade in the summer or protect from the wind on cooler days. You'll still get to see the same incredible views as you cruise, so you won't miss anything by being indoors.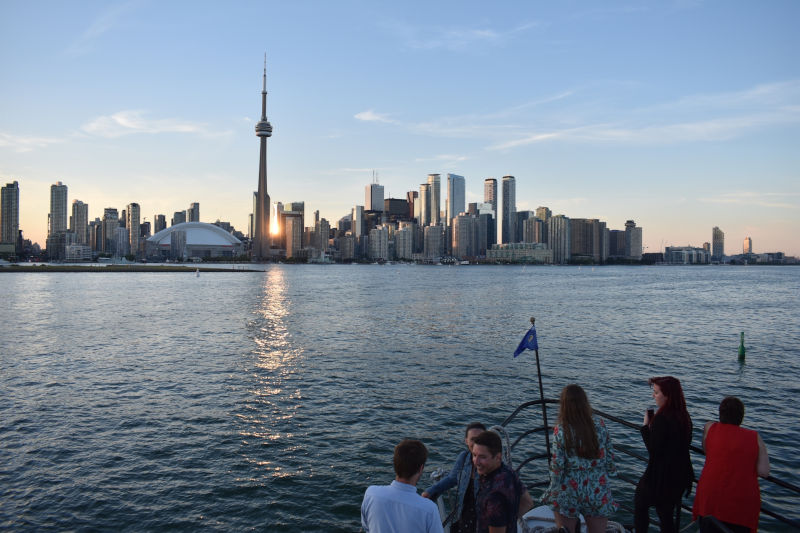 Cruising Past Popular Attractions
Once on board, you'll go on an hour-long voyage along Toronto's inner harbor, where you'll get spectacular views of the city's skyline. Some Toronto landmarks you'll spot along the way include the incredible CN Tower, Rogers Centre, and the Redpath Sugar Factory. Your guide will point out each one and give you a little background information.
Besides the impressive architecture you'll spot on your boat cruise, this tour also lets you discover Toronto's natural beauty. Cruising along, your guide will point out HTO Park, Sugar Beach, and the Toronto Islands. All of this is against the backdrop of sparkling Lake Ontario, which is picture-worthy all by itself. A cruise like this really highlights not just Toronto's most interesting landmarks but also just how naturally beautiful the city is, too.
Narrations of Toronto Tales and History
Simply seeing the sights isn't enough to really learn about them, so your tour will be narrated by a guide who will tell you all about Tonronto's rich history and culture. Your guide will point out all of the most popular points of interest you can see from the boat while providing fun facts and lively commentary. Through this narration, you'll get to know the spirit and character of Toronto and learn about the events that helped to shape the city as we know it today. In addition to learning some Toronto history, you'll also get to hear interesting stories of the city's past and present.
Onboard Concessions To Enjoy
If sightseeing usually makes you hungry, never fear. The Oriole has a fully-licensed service bar on the lower deck that's loaded up with your favorite drinks and snacks. The cash bar has both alcoholic and non-alcoholic drinks available for purchase, so there's something appealing for all ages.
When it comes to food, the service bar has a variety of snacks perfect for enjoying on board, like cookies and chips. The bar is open throughout the cruise service, so passengers can grab a drink or snack at their leisure.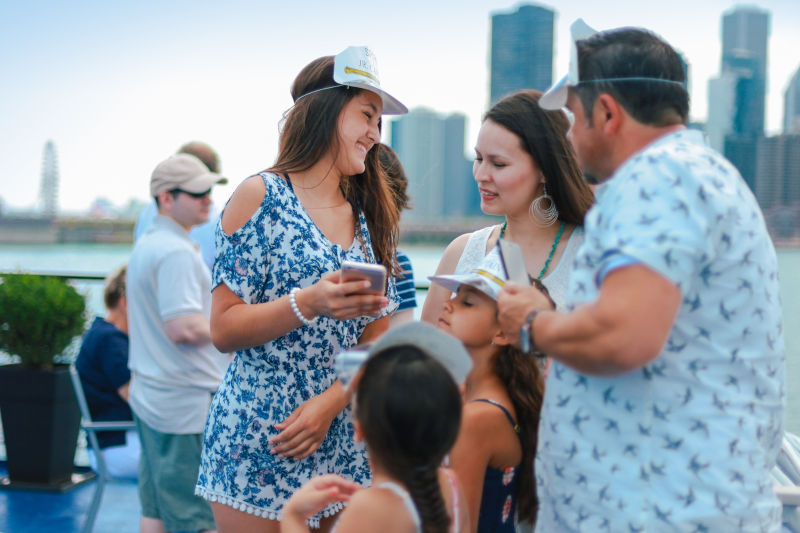 What's the Best Time To Go on a Sightseeing Harbor Tour in Toronto?
Keep in mind that Toronto boat cruises are seasonal, so you won't be able to book them in the colder months. Toronto weather is pretty chilly in winter — and during the months right before and after — so these cruises only run from May 1st until October 31st when the weather is nice. The good news is that there are several daily tours during these months, with additional departures during July and August.
Spring and fall offer plenty of sun and mild temperatures, and summer in Toronto is quite enjoyable, with an average of about 80℉ in July and August. During the daytime hours, you'll get a full view of all of the sights, whereas later in the day you'll be able to enjoy a beautiful sunset and see the city lights start to twinkle.
The Ultimate Boat Tour Experience Is Within Reach
Adventure is waiting for you when you purchase a Toronto CityPASS® ticket to see and do everything that Toronto has to offer. When you purchase a CityPASS® ticket, you'll gain access to five of Toronto's top attractions, including City Cruises Toronto.
Toronto CityPASS® tickets also offer big savings in Toronto, as you'll save up to when compared to buying individual entrance tickets to the city's top attractions. Your ticket is valid for up to nine days so that you have plenty of time to experience all of Toronto's top attractions. So what are you waiting for? Purchase your CityPASS® tickets now to open the door to adventure and excitement in Toronto!
Lodging in Toronto
Need lodging for your trip to Toronto? Use this map to find the right lodging for you:
Header Image Courtesy of City Cruises Toronto