Articles by City & Category
Tips for Visiting Disneyland from CityPASS Staff
September 21, 2021 By CityPASS
Visiting Disneyland in Southern California is a magical experience. Here at CityPASS, some of us have been lucky enough to visit over the years, whether as children or more recently with our own families. We thought we would share some tips, favorite rides and good advice for visiting these iconic parks.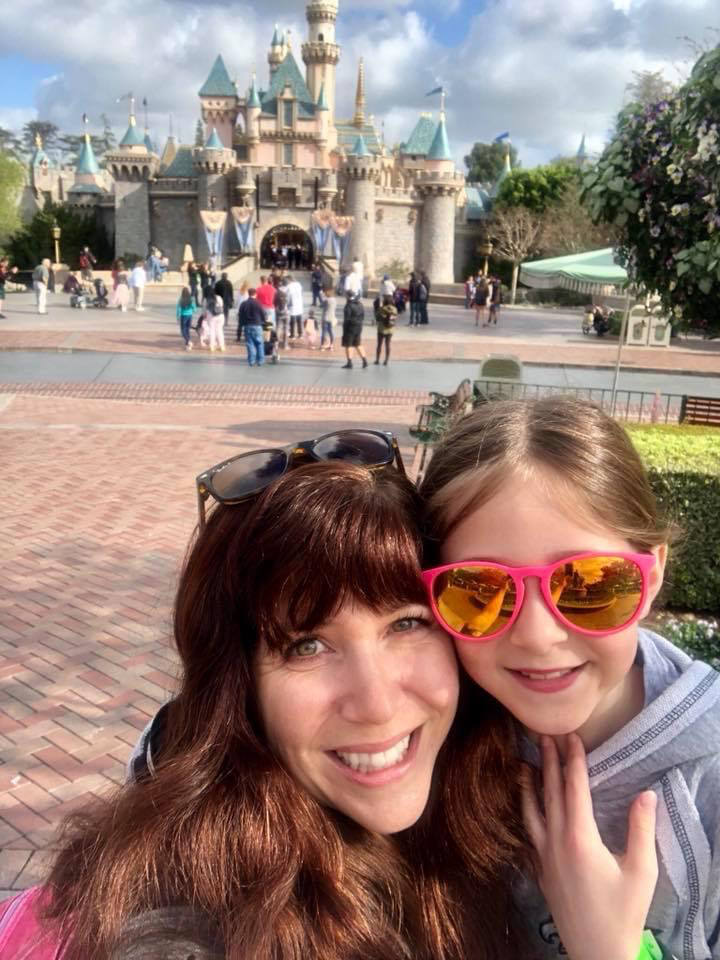 The Best Part about Visiting Disneyland
Seeing the parks with kids makes everything we've done a thousand times before seem new and fresh. We've been to Disneyland more than two dozen times. But the best visits are when we have one of our nieces or nephews in tow. We love introducing them to our favorite rides, sharing a Dole Whip (so good), and letting them in on all the little park secrets we've learned over the years.
-Deborah Wakefield (CityPASS VP of Media Relations)
The excitement of my kids when we arrive as we start our day walking down Main Street is the best part of visiting.
-Patrick Hasselbach (CityPASS Chief Technology Officer)
Favorite Rides
Space Mountain—so classic and just enough scare and stomach stealing that many ages can enjoy. Expedition Everest—classic roller coaster that makes you want to get back into line and do it over and over!
-Deyshia Steketee (CityPASS Lead Fraud Analyst)
No fair making me pick just one. My favorite thrill ride is the Big Thunder Mountain Railroad roller coaster. The ride is fun and fast, but not too scary for little riders. The ride's theming and Old West setting are fantastic—from the goat chewing on a stick of dynamite to the possums swinging by their tails from a tree to the sparkling gems in the mine. And, if you're lucky, you can time your ride to coincide with the nightly fireworks.
-Deborah Wakefield (CityPASS VP of Media Relations)
My favorite classic ride is the Haunted Mansion. It is the perfect ride for spooky fun for all ages! My favorite of the newer rides is the Radiator Springs Racers in Disney's California Adventure. My family really enjoyed the entire Radiator Springs experience as you truly do feel that you are walking through the Cars movie, and being able to 'drive' your car through the desert in the race is a fun and thrilling experience.
-Kat Plourde (CityPASS Director of Attraction Services)
Star Tours. I was and still am a huge Star Wars nerd. Even waiting in the line, I loved seeing C-3PO and R2D2 and the faux ads for various Star Tours locations from the movies. Being on the ride itself made me feel like I was in one of the movies. I haven't ridden Rise of the Resistance yet, but it sounds like it takes things to the next level.
-Patrick Hasselbach (CityPASS Chief Technology Officer)
Space Mountain has always been my favorite ride, and it's even better now! As a kid we would always skip the parades at night and go get in multiple runs on Space Mountain or Thunder Mountain. Passed that legacy on to my kids a few years ago and they loved it.
-Dan Patterson (CityPASS Director of Internet Marketing)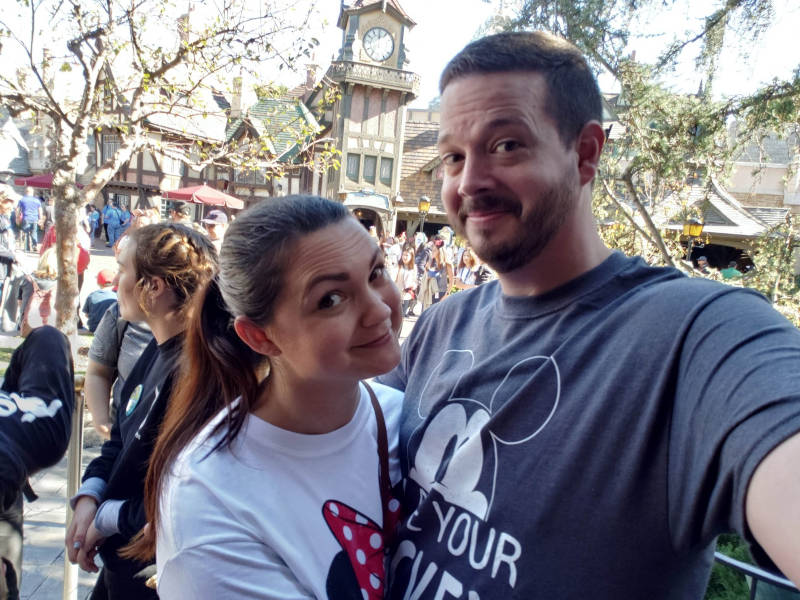 Planning Tip
If you get there right at opening, walk immediately all the way to the back of the park; it will give you more time to ride rides and see the park without crowds, as many visitors stop at the first thing they want to see.
-Brian Gallagher (CityPASS VP of Program Management and Business Development)
With Kids
If with young children, go to the back of the park for Peter Pan, Dumbo and some of the small capacity rides as they are the most meaningful for the children, and while they are fresh.
-Mike Gallagher (CityPASS Co-Founder)
Maximize Your Time
Save time with the Disney MaxPass. It costs a bit more, but it's worth it to be able to book FastPass tickets straight from your phone while you're in line for another ride. It's the best way to "max" out your time in the park.
-Deborah Wakefield (CityPASS VP of Media Relations)
Note: Disneyland will retire FastPASS and transition to Disney Genie. Look for more details soon.
Food & Drink
If you can visit during their food and wine festivals, those are really fun times to further augment your park experience with some excellent regional food and beverage choices.
-Kat Plourde (CityPASS Director of Attraction Services)
Part of the fun of going to Disneyland is enjoying the food. Kids love seeing (and eating!) the variety of themed food in the different areas of the park. Some of our favorites are Jolly Holiday Bakery Cafe, Cafe Orleans, and the food carts all over.
-Dan Patterson (CityPASS Director of Internet Marketing)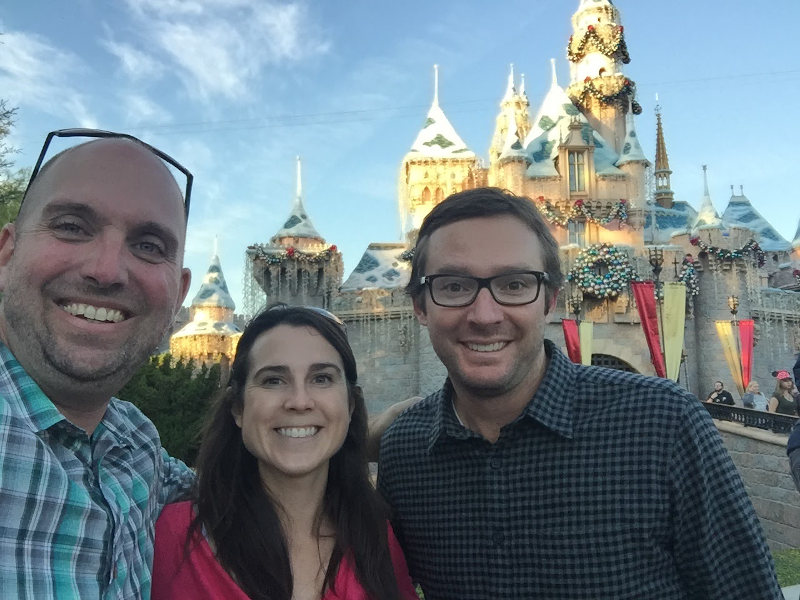 Staying on Site
If you're staying at a Disney property, take advantage of "Magic Hours," the extra hour that Disney hotel guests get before the parks open to the general public. It allows you to pack in a few favorite rides before the park gets busy.
-Deborah Wakefield (CityPASS VP of Media Relations)
If you have young kids that still nap, consider going to Disneyland and staying on property at The Disneyland Hotel or Grand Californian. Both parks in Southern California are walking distance from the hotel, making it easy to go back to the room for a nap and head back into the parks in the afternoon.
-Patrick Hasselbach (CityPASS Chief Technology Officer)
More Than Just the Parks
The Grand Californian gives you immediate and early access to California Adventure, and you can be first in line at Cars or Flight, which are my two favorite rides. Aspen Rose is an incredibly good restaurant, and we often invite Southern California friends to meet us there for dinner.
-Mike Morey (CityPASS Co-Founder)