Articles by City & Category
Taste the Best Cuban Food in Orlando: 5 Must-Visit Spots
August 11, 2023 By CityPASS
Orlando, Florida, has a vibrant culinary scene with tasteful food from all over the world. Among the many mouth-watering cuisines you can savor, one stands out for its unique flavors and rich cultural heritage: Cuban food.
If you are looking to satisfy your cravings for some Cuban flavor, Orlando will not disappoint. Home to many traditional Cuban restaurants, this Central Florida city will get you what you want, be it a tender ropa vieja (shredded beef stew), a stacked Cuban sandwich, or traditional rice and beans.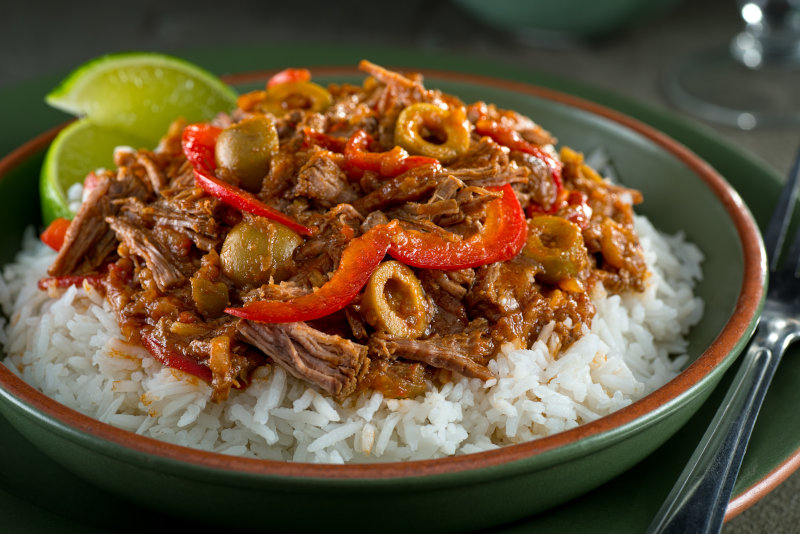 Cuban Cuisine in Florida: A Brief History
The influence of Cuban food is notable across Florida, particularly in Miami and Tampa, thanks to the waves of Cuban immigration spread throughout the last few centuries.
Cuban immigration began in the late 19th century when Cubans moved to Key West to work in cigar factories, bringing their local delicacies with them. With further waves in the 20th century, like the Mariel Boatlift in 1980, Cuban food was steadily becoming a part of Florida's culture.
In fact, a popular symbol of Florida's Cuban culinary heritage – the iconic Cuban sandwich – is a standout dish that gained popularity in Florida back in the day.
Miami became a hub for Cuban communities, significantly impacting the Cuban culinary scene in Florida. The neighborhood of Little Havana became (and continues to be) a center of Cuban culture, boasting vibrant street life, Cuban music, and, of course, restaurants and cafes serving wholesome Cuban dishes.
Today, Florida boasts many modern and fusion Cuban restaurants with American cuisine and other foods.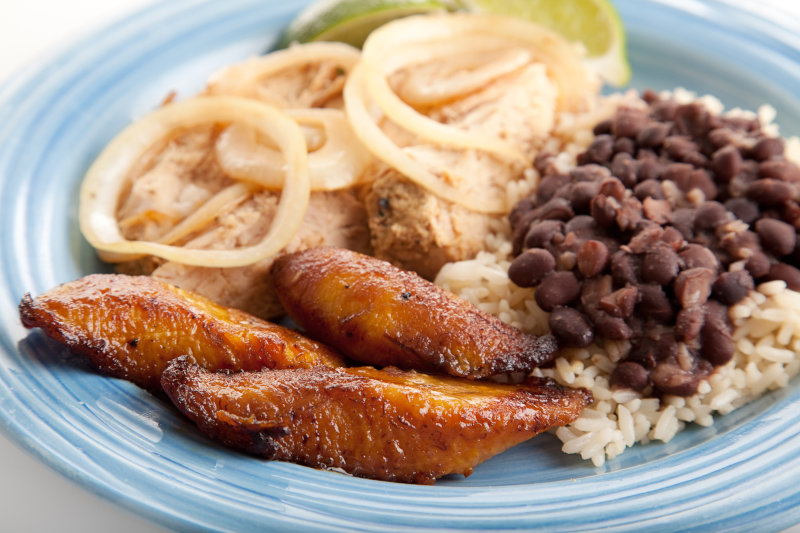 Where To Try the Best Cuban Food in Orlando, Florida
If you want to revel in the most delicious Cuban food in Orlando, Florida, look no further. Experience the flavors of Cuba right in the city with five of its prime spots for Cuban cuisine!
1. Zaza Cuban Comfort Food
Previously known as Zaza New Cuban Diner, this homely Floridan chain serving Cuban cuisine truly lives up to its name. Running for three generations now, Zaza offers up big portions of Cuban-American mashups in a warm and colorful atmosphere that makes both locals and visitors feel at home.
The chain specializes in all-day breakfasts, serving up a range of egg sandwiches, combo plates, egg platters, and breakfast scrambles. Some highlights include the "Cubano Grilled Cheese" and the "Guajiro Breakfast," in which eggs are served with plantain and congri (Cuban black beans and rice side dish).
Zaza also serves traditional hot meals served with rice, black beans, and maduros (fried sweet plantains) in addition to its range of classic Cuban sandwiches served with fries. You can also get your meal with Cuban sides like roasted vegetables or tostones (fried green plantains) and choose from a selection of juices and artisan-roasted, flavorful coffees.
2. Havana Bistro Café
This charming bistro, usually packed with Cuban patrons, will immediately transport you to the streets of Havana. Serving numerous traditional delicacies at reasonable rates, it is one of the city's most affordable spots. If you are a local, you can also get the food delivered to your doorstep.
The café offers pork, beef, seafood dishes, and classic Cuban sides. Some notable highlights on the menu are the "Smoked Pork Loin" and the "Pepper Steak." Large parties can also order sharing rice dishes, brimming with seafood or mixed meats. Stacked sandwiches and breakfasts with Cuban coffee are also available to morning patrons.
The icing on the cake (pun intended) when it comes to Havana Bistro Café is that it makes its own pastries. With a selection of dishes including "Quesitos" (sweet cream cheese pastries), "Pastel de Guayaba" (guava pastries), and "Tres Leches" (sweet milk cake) competing with each other, you really can't go wrong!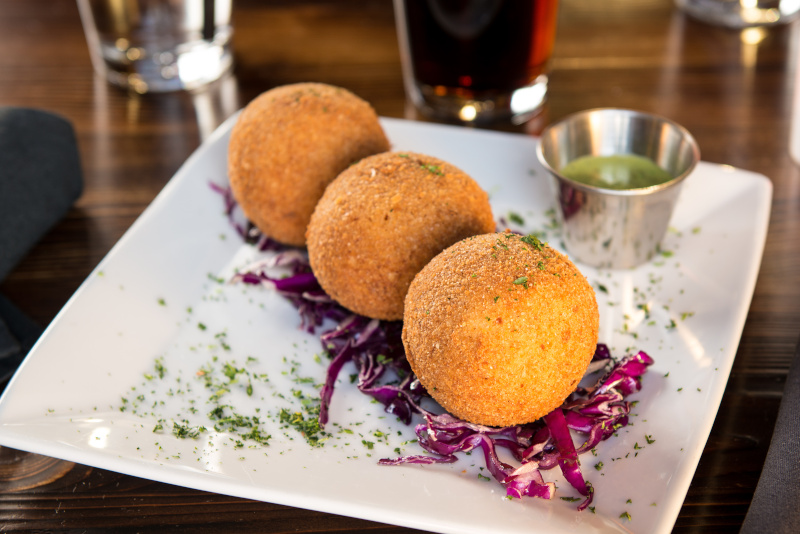 3. Cubanela Latin Bakery
If you want to sink your teeth into Orlando's tastiest Cuban sandwich, you must visit Cubanela Latin Bakery. Driven by the mission to celebrate Latin culture through sandwiches, the establishment serves love you can hold and bite into.
You can choose classic sandwiches from combinations of meats, cheeses, and vegetables, or level up with an exclusive sandwich that combines specially curated ingredients. A much-loved dish is "Bistrami," which includes beefsteak, beef pastrami, sauteed onion, melted Swiss cheese, lettuce, tomatoes, and mayo. There is also a selection of breakfast options and toasted sandwiches.
Another reason to visit the place is its range of baked and fried Cuban snacks. The crispy empanadas and croquettes are sure to become your favorite dishes.
4. Black Bean Deli
This chic deli preserves Cuba's traditions while bringing some modernity to them through fusion elements. Though its range of classic sandwiches is great, what makes this place unique is its Cuban bowls. The bowls have a traditional Cuban base consisting of rice, black beans, tomato salad, and plantains. However, you can personalize your bowl with the toppings of your choice, which range from vegetables to ground beef. Multiple other dishes and sides are also available in addition to beans, soups, rice, and desserts.
In a nutshell, if a new twist on Cuban classics is what you're after, Black Bean Deli is the place to go.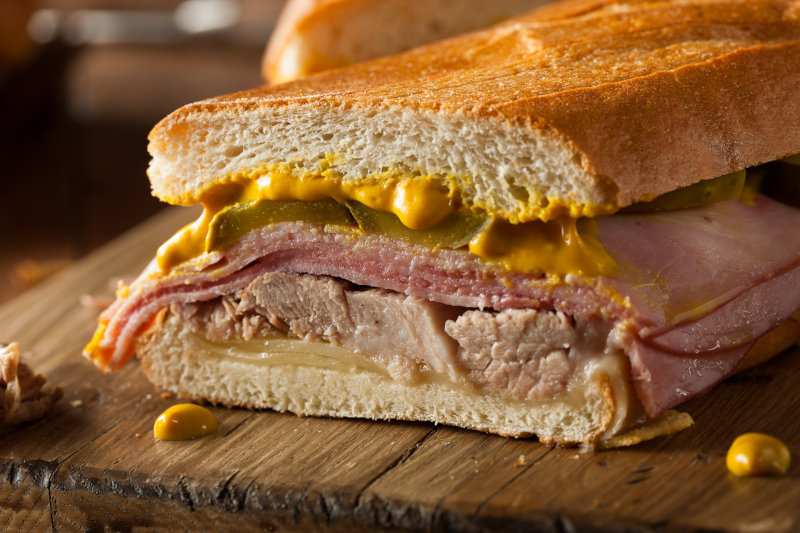 5. Cuba Libre Restaurant & Rum Bar
With classic and tasting-menu dinners, happy hour discounts, weekend entertainment, and a stunning restaurant atmosphere, Cuba Libre Restaurant is the place to enjoy an elegant, fun evening in town. Lively Latin music lends this open-air restaurant a tropical feel, with the delectable dishes being some of the best Cuban food Orlando, Florida, has to offer. You will find that restaurant ratings vehemently agree!
Further, compared to many Central Florida restaurants, the seafood at Cuba Libre is a cut above. So, when visiting, make sure to try the seafood dishes, be it the appetizers like the "Crab Guacamole" or mains like the "Pargo Barbacoa" (pan-roasted red snapper, shrimp, scallops, crab meat, and mussels), and be amazed!
Visit Major Attractions on Your Way to Orlando's Top-Rated Cuban Spots
Needless to say, if you are planning to visit Central Florida, you won't be disappointed with the Cuban restaurants in the Orlando area. But while you are there, don't miss out on the other exciting activities Orlando offers.
With Disney World, Universal Orlando Resort, SeaWorld, and LEGOLAND nearby, coming up with a plan to fit everything can be tricky. But fret not, for Orlando CityPASS® tickets can combine tickets to Orlando's top things to do and save you money. That leaves you to enjoy yourself while delighting in your favorite Cuban dishes and the Hispanic flair of Orlando.
Orlando Lodging
Part of a great vacation is finding a great place to stay. Use this map to find the right lodging for you: