Articles by City & Category
8 Best SeaWorld Orlando Picture Spots
August 21, 2023 By CityPASS
Families have captured magic moments at SeaWorld in Orlando, Florida, since 1973. This marine park teaches guests about sea creatures from around the globe and is consistently ranked as one of the area's top theme parks. The park also has exciting rides and attractions for the whole family, including the Infinity Falls action river ride and the Loggerhead Lanes lazy river.
A visit to SeaWorld Orlando is one of the most thrilling things to do in Orlando. Between the water rides and close encounters with creatures from the deep, there are plenty of opportunities to make memories and take SeaWorld Orlando pictures to remember your trip. Family raft rides, bowl rides, and other signature rides are scattered throughout the park, ensuring you get plenty of exciting action shots. And there are many other locations to snap a great pic if you know where to go.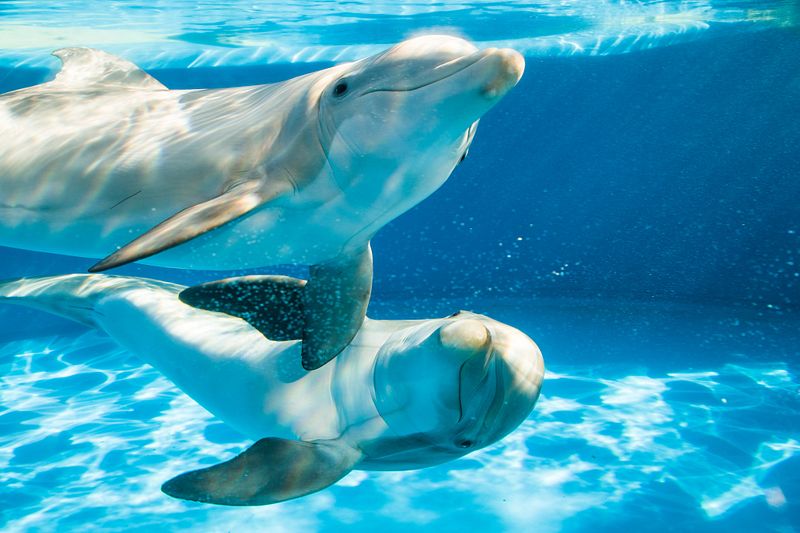 Best SeaWorld Florida Spots for Pictures
Where is SeaWorld in Florida? It's located in the heart of Orlando in the center of the state. The Orlando Sentinel, a local paper, regularly publishes about the goings-on in the park so that visitors can stay up-to-date with rides and attractions. As you research more about SeaWorld, you'll discover tons of Instagram-worthy spots around the park where you can get some great pics.
Here are eight places in the park to get the best SeaWorld Orlando photos.
1. Dolphin Pool and Cove
It doesn't get more magical than watching dolphins swim and play together in Dolphin Cove. One of the world's most intelligent and graceful animals, dolphins are admired by visitors from around the world. One of the largest dolphin pools in the world, this is easily one of the top spots to take some SeaWorld pictures.
You can see dolphins glide through the water in the underground viewing area or watch them jump and frolic at pool level. Whichever you choose, you're bound to get incredible SeaWorld photos with some of nature's most graceful and clever creatures.
2. Orca Encounter: Killer Whale Experience
One of the most iconic park features is Orca Encounter, a presentation where you can learn about the sea's most powerful predator. During the presentation, you'll learn about how they play, hunt, and live. Along the way, you'll also learn about SeaWorld's commitment to caring for these majestic creatures. As you watch the orcas swim and splash, get a pic of them in action to remember the best moments at Orlando SeaWorld.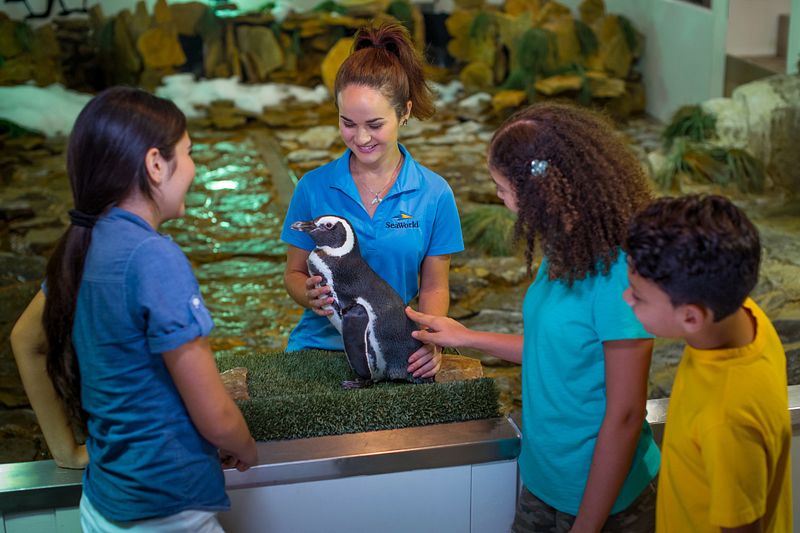 3. Antarctica: Empire of the Penguin
If things get too hot in the park, chill out at Antarctica: Empire of the Penguin. This penguin colony has five species of penguins that you can observe as they waddle, swim, and play in their large, icy habitat. As the penguins frolic, snap a selfie in front of the snowy scenery.
4. Shark Encounter
Undoubtedly, one of the most popular places for SeaWorld Orlando photos for kids and adults alike is Shark Encounter, a 700,000-gallon aquarium with several species of sharks. This underwater viewing tunnel is one of the largest in the world and makes you feel like you're swimming under the sea with all the sharks and fish. Come face-to-face with the sea's most fearsome fish and capture the moment with the perfect pic.
5. Sea Lion & Otter Spotlight
Ready to have some fun? The Sea Lion & Otter Spotlight is an exciting and educational presentation featuring California sea lions and Asian small-clawed otters. Conservationists explain their behavior, characteristics, and skills in a surprising and entertaining way.
You'll also learn how to help protect these animals and their environment. Feel free to take pictures throughout the show of the sea lions and otters swimming and playing and then pose with them in the background.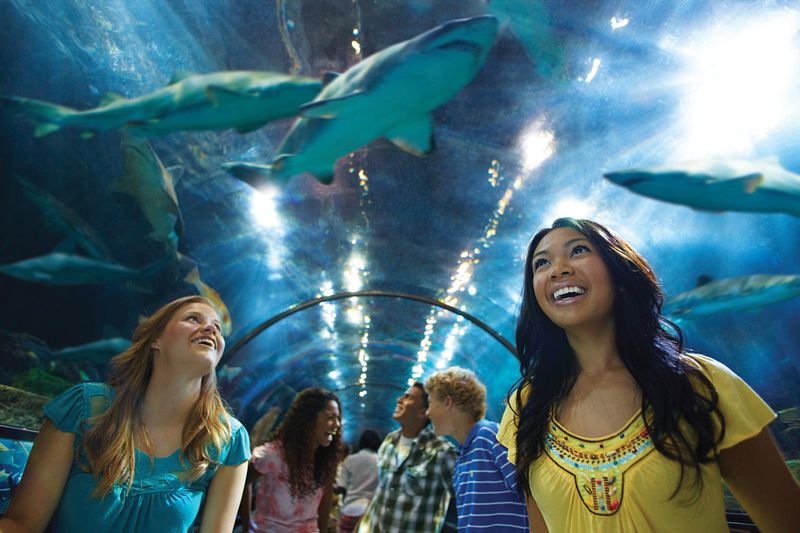 6. Flamingo Cove
Looking to add a pop of color to your Florida Orlando snaps? Stop by Flamingo Cove. Hundreds of vibrant birds live together in harmony here, going about their daily routines for all to see. When you stop and visit, you're guaranteed to see at least 100 birds in their habitat, adding their bright colors to the park's landscape. This outdoor lagoon is a picturesque stop, so get the right angle to include as many beautiful birds as possible.
7. Jewel of the Sea Aquarium
One of the park's hidden gems is the Jewel of the Sea Aquarium, next to the Journey of Atlantis water coaster. Inside the tanks, jellyfish float, fish swim by, and colorful corals brighten the scene. There's even an aquatic habitat covered with plexiglass you can walk across, An explosion of color and light, Jewel of the Sea shows visitors how vibrant the bottom of the sea can be.
8. Manta Aquarium
No trip to SeaWorld Orlando is complete without stopping at Manta Aquarium. This 360-degree aquarium lets you marvel at these unique creatures from all angles and get an up-close look as they glide through the water.
With their bird-like wings, Mantas are endlessly fascinating to watch as they interact with their habitat. It's one of the 10 aquariums spread across the park, but it's a fan favorite for seeing these unique sea swimmers and getting an incredible shot at SeaWorld.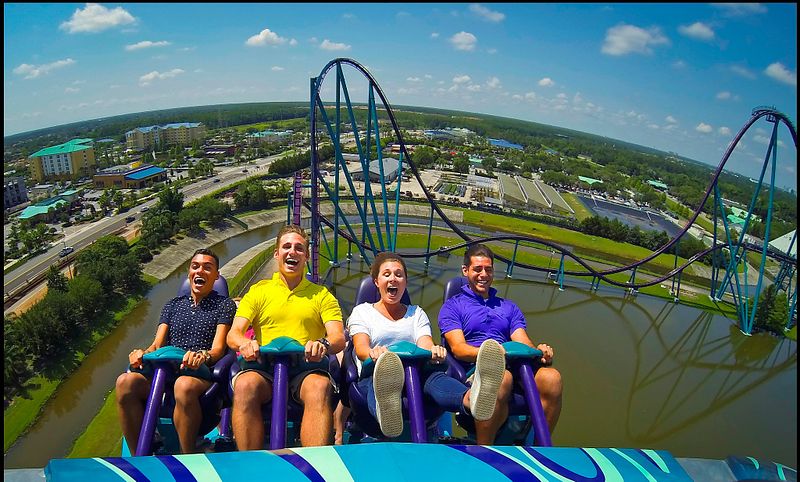 Enjoy the Fun at SeaWorld Orlando With CityPASS® Tickets
SeaWorld Orlando is filled with magical spots where you can take pictures that will last a lifetime. To get the most out of your trip to SeaWorld, purchase an Orlando CityPASS® ticket before your trip. Not only does this save you time, but it can also save you a good chunk of money.
An Orlando CityPASS® ticket lets you choose one, two, or three parks to visit and gets you a discounted admission price for each one. So whether you want to come face-to-face with creatures from the deep, take the plunge on thrilling coasters, or splash around in the water parks, a CityPASS® ticket is your ticket to fun and adventure in Orlando.
Orlando Lodging
Part of a great vacation is finding a great place to stay. Use this map to find the right lodging for you:
Header Image ©SeaWorld