Articles by City & Category
Atlanta Street Art: Discovering a Unique Local Custom
September 15, 2022 By CityPASS
When you travel to a new city — or even one you've already been to — your experience will become richer when you seek out authentic, local experiences and discover the lesser-known traditions and customs it has to offer. This is especially true for the city of Atlanta: the vibrant and soulful capital city of Georgia. Atlanta street art is one such piece of tradition.
Atlanta's art scene as a whole has always been rich, but the street art scene has only recently begun to be recognized as one of the most powerful and immersive representations of revolution in the country. Not only can a graffiti artist bring brightness to dark city spaces, but they can also bring life to critical ideas connected to the Civil Rights movement and Black history in the United States.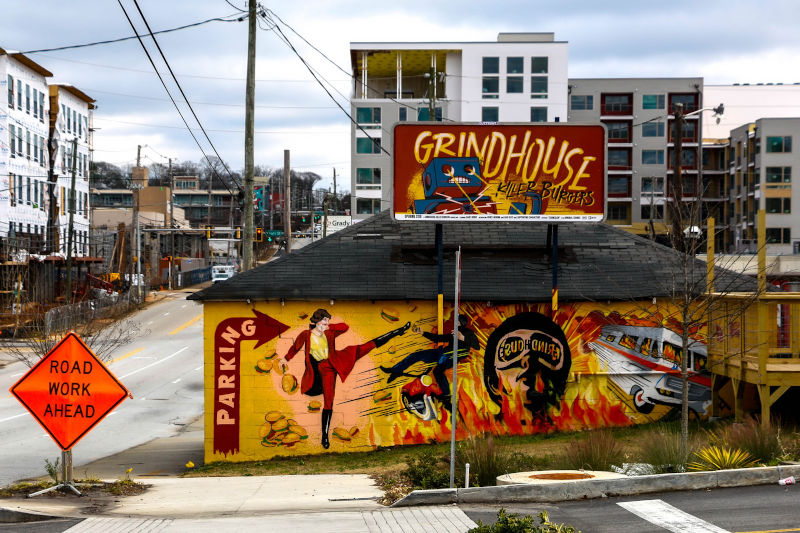 Tracing the Atlanta Street Art Scene Back to Its Origins
The origins of street art in Atlanta can be traced to New York City in the 1960s as an outlet for artists to share messages and become involved in the political scene at the height of the Civil Rights movement. Because of Atlanta's long history of involvement in taking steps toward ending racial discrimination, street art was slowly and steadily adopted as a colorfully distinct way to speak up without saying a word.
Now, the street art Atlanta is known for has become a movement all of its own — and it regularly reflects political undercurrents and messages of progression in sync with global and national occurrences. As you explore the city, you'll come across a plethora of recent artwork in light of recent empowerment efforts in the country that will move you to your core.
The Relationship Between Urban Art and City Culture
Graffiti was once seen as an act of defiance confined to abandoned buildings and crumbling structures. Now, street art is revered for its inventive ways of creating stunning, meaningful depictions that bring Atlanta's public spaces to life. Since the inception of Living Walls, a street art conference that began in 2012, Atlanta graffiti has grown to become more innovative, and the vibrant community of street artists continue to create stunning art in outdoor spaces around the city.
Along with a variety of self-guided street art walking tours that allow you to experience the city on foot in an unforgettable way, there are lots of events and happenings throughout Atlanta to help bring communities together through meshing urban art with city culture. As you go around the capital, you'll discover that the two are inseparable in an illuminating way and that there is much to appreciate about what creativity can do for the soul.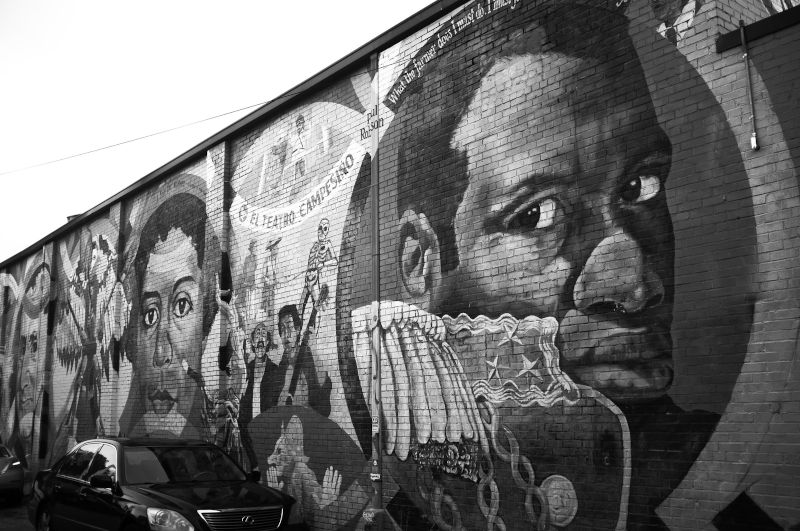 The Best Places in the Atlanta Community For Graffiti Murals
While you'll be likely to catch a glimpse of some street art in an alleyway or corner you come across no matter what communities you explore in Atlanta, there are several places within the city that stand out as those to visit for brilliant and inspirational graffiti murals, including Wylie Street, Cabbagetown, and more.
Downtown Atlanta
Home to many of the city's top attractions and biggest businesses, the downtown area of Atlanta is where you can find the art of Alex Brewer, who is better known by his artistic name: HENCE. His vivid and abstract paintings are internationally recognized and award-winning — and they'll catch your eye the minute you touch down in the city center.
Castleberry Hill Neighborhood
A well-known TV and movie filming location, Castleberry Hill is home to several murals originally created for ELEVATE and Off The Wall Atlanta, two city-wide initiatives meant to invigorate the greater Atlanta area through the power of visual art and performance. To get a look at some of its best works, be sure to make it to Walker Street. You can also catch free cultural events here year-round, so you'll get to experience the neighborhood's street art no matter what time you visit.
East Atlanta Village
Filled with quirky and obscure murals from a wide variety of acclaimed artists, this neighborhood contains incredible hidden gems in all of its nooks and crannies, including the ethereal green, pink, and purple palette creations of Matt Letrs. Don't forget to stop off at Graveyard Tavern before you head to the next neighborhood so you can get a look at some of Christopher Derek Bruno's work.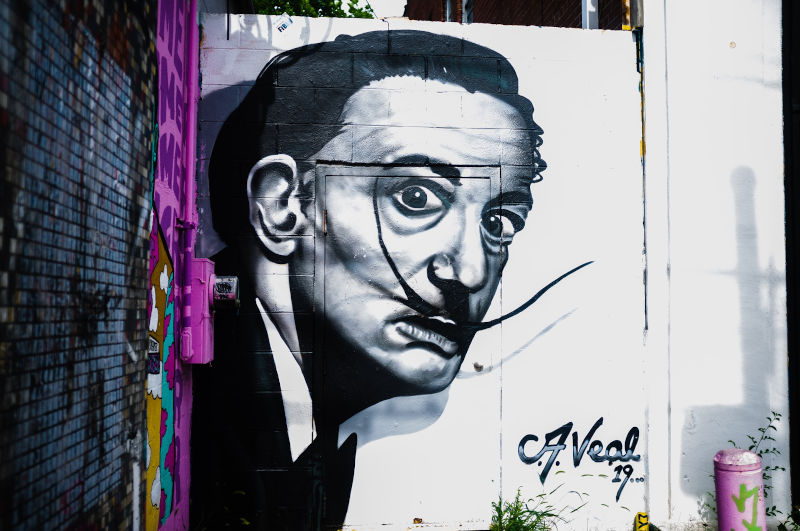 Krog Street Tunnel
This underpass was built in 1912, and now over a hundred years later, stands with barely a foot of unpainted space on it. Connecting Cabbagetown and Inman Park, Krog Street Tunnel's art is just as transcendent as it is transient. Bring your camera and plan on strolling slowly through this pedestrian-friendly tunnel so you can catch as many details as possible, and visit Krog Street Market on the way out.
Old Fourth Ward
Known as O4W for short, you'll find even more stunning artwork in another underground passage — the Boulevard Tunnel — as well as a host of eclectic works around Ponce City Market and Edgewood Avenue. Be sure to check out the BeltLine's Eastside Trail, filled with fun art including installations by Tiny Doors and other rotating artists/artist collectives.
Five Points
With a slightly hippie feel, this area of Atlanta delivers unique street art that isn't confined to city structures, including several glass and sculpture studios. Many buildings in this neighborhood have been transformed into immersive artworks themselves, including the thirty-foot-tall skull that graces the entrance to the Vortex.
Experience More of Atlanta's Rich History and Thriving Culture
From the John Lewis mural in the Sweet Auburn neighborhood to the imaginative and colorful animal murals of Shaun Thurston, Atlanta's street art scene represents an entire movement that is not only surviving, but thriving.
If you want to experience even more of Atlanta's rich history and culture on your visit, make it easy by purchasing Atlanta CityPASS® tickets. You'll save over when you purchase a ticket bundle to visit attractions like the Georgia Aquarium, Zoo Atlanta, and the National Center for Civil and Human Rights. Because it's valid for nine days, you'll get to take in all of what this incredible city has to offer — and you won't have to rush.