Articles by City & Category
A History Buff's Guide to the Martin Luther King, Jr. National Historic Site
October 18, 2022 By CityPASS
At a time when division by race was legally institutionalized, a charismatic young pastor stepped forward to lead the United States toward a more noble future. He did so not to become the national icon for civil rights activists he is today, but to help his fellow citizens be free of the scourge of racism and division that excluded them. Martin Luther King, Jr. shed light on injustice and gave power to a movement dedicated to fairness and equality.
Now, decades later, the struggle for equality marches on, and thanks to the path forged by Dr. King, America travels on a road that leads to a brighter future. Through the Martin Luther King, Jr. National Historic Site, future generations can learn about history so that it may never be repeated.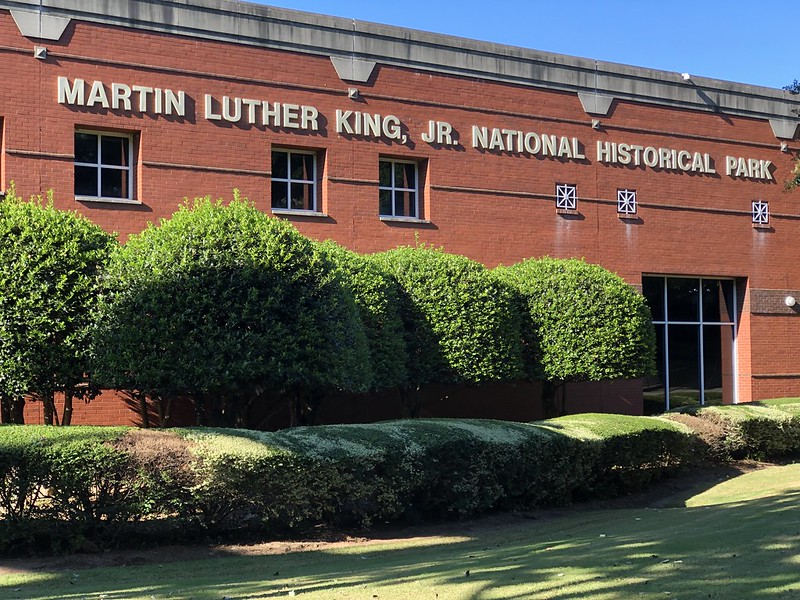 The History Behind the Martin Luther King, Jr. National Historic Site
The multiple locations of the Martin Luther King, Jr. National Historic Site cover approximately 35 acres and were first included in the National Historic Site listings on October 10, 1980. It wasn't until 2018, thanks to a bill championed by John Lewis, that it was added to America's list of National Parks. And in 2019, Coretta Scott King transferred the family's life home on Sunset Avenue to the National Park Service.
The historic buildings that make up the Martin Luther King, Jr. National Historical Park stand as beacons of strength and courage, honoring the civil rights figures that altered American history for the better.
What You Can Find at Martin Luther King, Jr. National Historical Park
There are civil rights movement museums throughout the nation, but few offer insight into American and Atlanta black history like the Martin Luther King, Jr. Historic Site in Atlanta, Georgia. By touring this national historic landmark and following the footsteps of America's great civil rights activists, you will have the opportunity to better understand America's struggle for equality.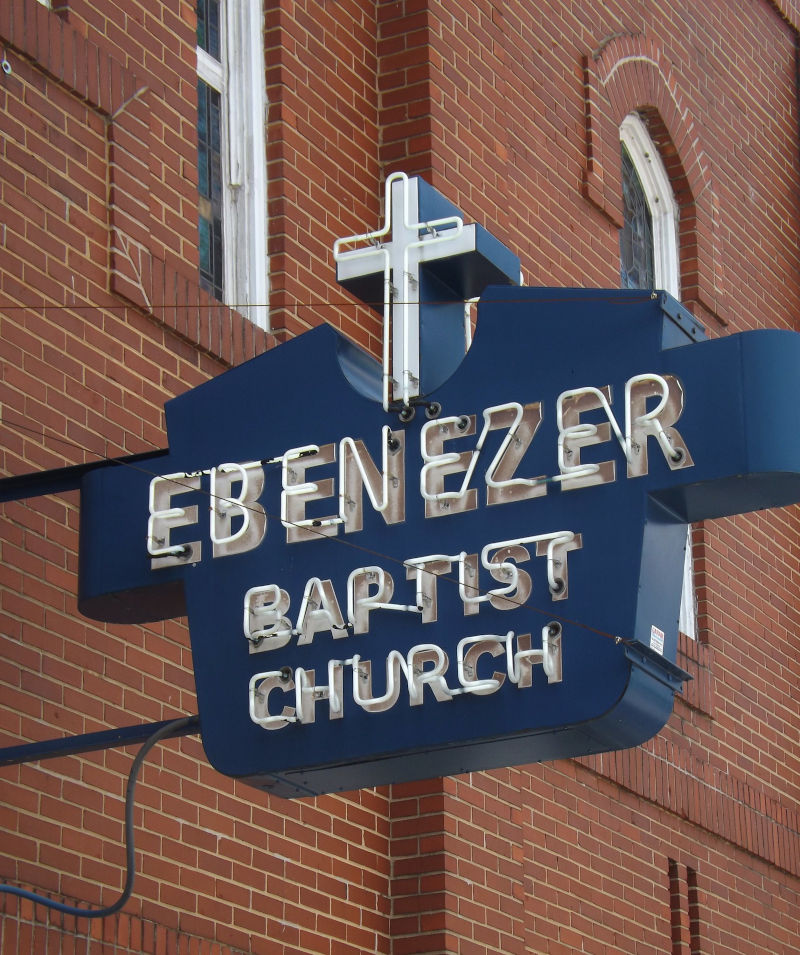 Historic Ebenezer Baptist Church
Located in the historic district of Sweet Auburn, Ebenezer Baptist Church is where Martin Luther King, Jr. was baptized as a child. At only 19 years old, Martin Luther King, Jr. was ordained as a minister, and in 1960 he became the co-pastor of Ebenezer Baptist Church. It was also here that Dr. King was laid to rest after being assassinated in 1968.
In 2001, the church began a multi-million dollar restoration, reviving the sanctuary and fellowship hall to how they appeared when Dr. King and his father served as ministers.
When you visit the city of Atlanta, you can feel the enduring history of the civil rights movement radiating from the walls of the historic Ebenezer Baptist Church. No Atlanta culture tour is complete without it.
Birth Home of Martin Luther King, Jr.
It's inspiring to witness an incredible journey's humble beginning. Located in the Sweet Auburn Historic District, 501 Auburn Avenue was the birth home of the influential minister. Visitors can take a 30-minute guided tour of the property led by the National Park Service.
This is one of the most popular sites to visit and cannot be booked in advance, so you'll want to start early. From 10am to 4pm, tours are offered to groups of 15 people at a time. If you want to visit Dr. King's birth home, you'll have to sign up at the information desk as soon as the visitor center opens. After you sign up, you'll have plenty of time to explore other sites while you wait.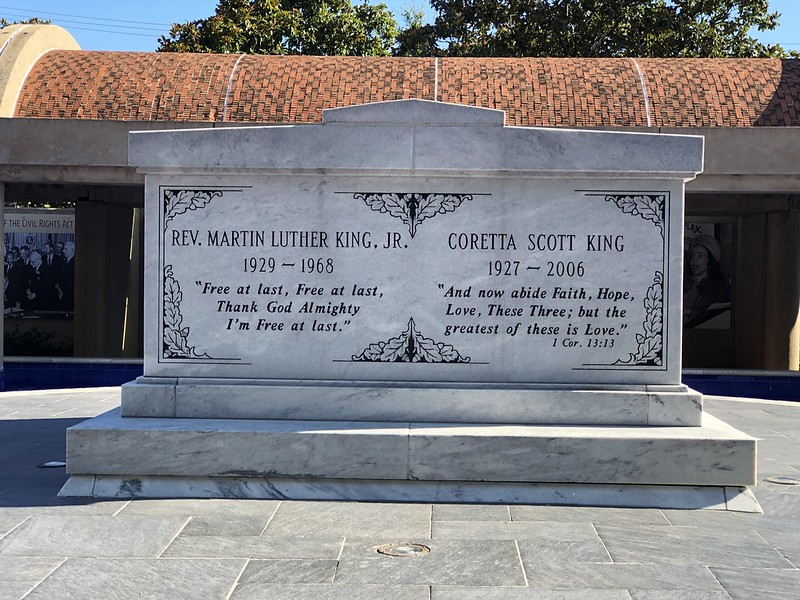 King Center and Freedom Hall
The eternal flame burns on at the King Center, symbolizing the "Beloved Community" of Dr. King's dream. Here, along with his mother and father, Martin Luther King, Jr.'s remains rest in a crypt of Georgia marble — a solemn reminder of his Georgia roots.
The King Center campus houses Freedom Hall, an exhibition center where community events are held. Freedom Hall is also home to the Yolanda D. King Theatre for the Performing Arts, as well as a bookstore and resource center. Freedom Hall also exhibits art from Georgia and Nigeria, as well as an exhibit on the 2nd floor which honors non-violent icons such as Mahatma Gandhi and Rosa Parks.
International Civil Rights Walk of Fame
The many influential people that shaped the fight for civil rights worldwide are honored at the International Civil Rights Walk of Fame. Here, paved in granite and bronze, you can follow the footsteps of international civil rights leaders that the National Park Services calls "courageous soldiers of justice."
With new inductions held every two years, the International Civil Rights Walk of Fame is a meditative experience to remind you that many around the world continue to have a part to play in the march for equal rights everywhere.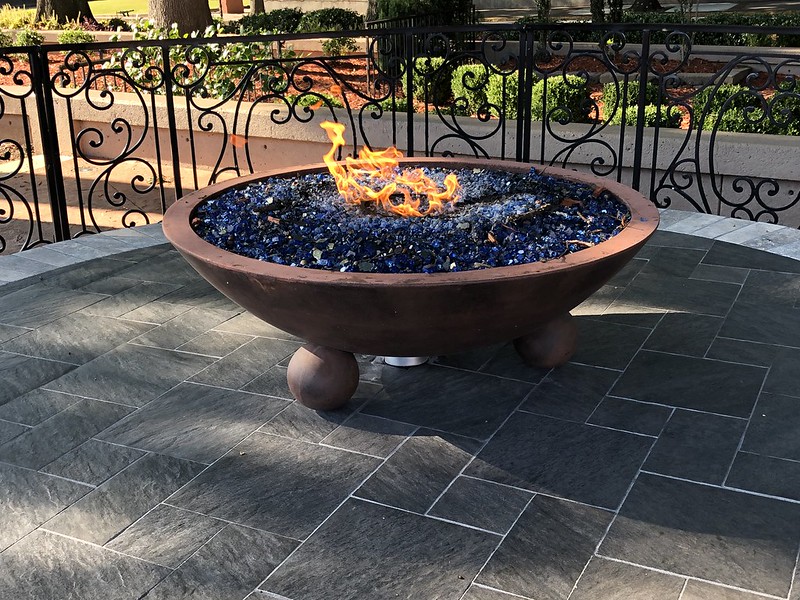 Additional Tributes To Mahatma Gandhi, Mrs. King, and Civil Rights Leaders
The Martin Luther King, Jr. National Historical Park isn't just about the non-violent minister. Gandhi, Rosa Park, Mrs. King, and other historical civil rights figures are honored here. This site is a reminder that the ideal of equality isn't central to one location or person. It spans all ethnicities and promotes the ideals of justice through non-violence.
Touring the Martin Luther King Jr. National Historic Site will leave you with a greater personal understanding of how you can play a role in the history of equality for all.
Dive Deeper Into the Civil Rights Movement in Atlanta's National Center for Civil and Human Rights
Beyond the Martin Luther King, Jr. National Historic Site, Atlanta is home to a treasure trove of options for history buffs. Atlanta's National Center for Civil and Human Rights is enjoyed by local and international visitors alike throughout the year. It highlights uplifting journeys of progress and inspires visitors to take the shared responsibility of equal human rights personally.
With so many great sites to visit, the expense of your Atlanta vacation can add up quickly. If you want to see the can't-miss sites in Atlanta, Atlanta CityPASS® tickets can get you access to five amazing Atlanta attractions at a fraction of the cost. With Atlanta CityPASS® tickets, you can save during your visit to Atlanta and see all the unique sites the city has to offer.
Lodging in Atlanta
To get the most out of your stay in Atlanta, we recommend finding lodging near Atlanta's top attractions. Use this map to find the right lodging for you:
Header Image Credit: Todd Van Hoosear