Articles by City & Category
Our Favorite San Antonio Museum of Art Exhibits
October 11, 2023 By CityPASS
The San Antonio Museum of Art takes visitors on a whirlwind tour of art, history, and changing cultures. From ancient sculptures and pottery to intricate textiles and oil painting masterpieces, there are thousands of wonders to discover as you wander through the San Antonio Museum of Art exhibits.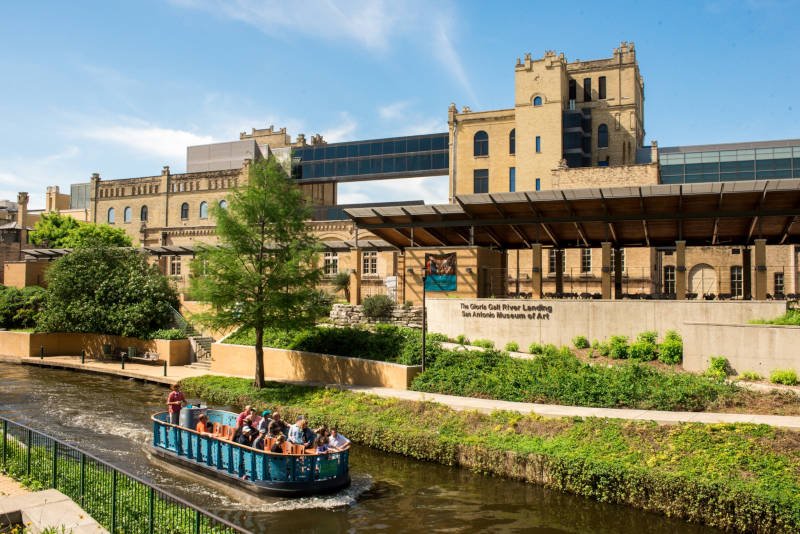 What Makes the San Antonio Museum of Art So Unique?
The San Antonio Museum of Art (SAMA) has some of the most impressive exhibits in the southern half of the United States. It is known for its Ancient Greek, Roman, and Egyptian artifacts, as well as its extensive collection of art from Latin America. SAMA houses more than 30,000 pieces from cultures throughout history.
The Gloria Galt River Landing, opened in 2009, is another unique feature of this museum. The landing meets the Riverwalk, a paved path connecting river travelers with the lively downtown scene. This is where visitors can hop off a river taxi or boat and walk up to the museum for car-free explorations.
The museum also sits in a former brewery. Built in 1895, the building complex was once the home of the original Lone Star Brewery, which occupied the space until Prohibition in the 1920s. Architectural firm E. Jungenfeld and Co. was commissioned to oversee construction, designing the brick complex with medieval-like turrets and battlements and plenty of narrow, arched windows.
All-Time Favorite Collection of Art Exhibits
Here's a look at nine permanent exhibits, including renowned artists and pieces you may find in the rotating art exhibits.
1. American Art Permanent Collection
SAMA has an impressive collection in the American art wing. Found on the first and third floors, the artworks span portraits, textiles, sculptures, landscapes, decorative arts, and more.
You'll find American paintings from artists like John Singer Sargent, Jane Peterson, Rembrandt Peale, Martin Johnson Heade, and Lilla Cabot Perry. For other artwork styles, see the stunning birds from John James Audubon or the sculptural masterpieces of Hiram Powers.
The museum is also home to a large Texas collection representing artists like José Arpa y Perea, Emma Richardson Cherry, and Harding Black.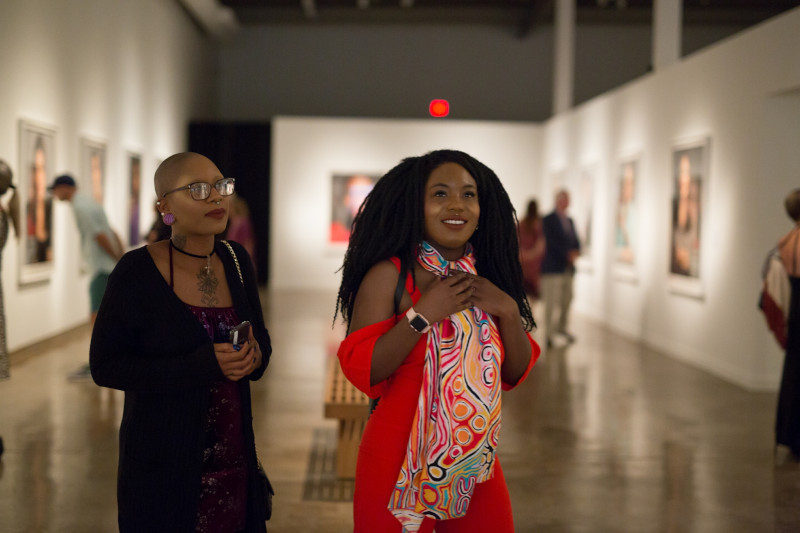 2. Ancient Mediterranean World Art Collection
This first-floor collection of ancient Mediterranean art is the largest in Texas, established in 1986 with donations from Gilbert M. Denman Jr. The Egyptian exhibits feature a granodiorite statue of the goddess Sekhmet and a bronze lion-headed goddess, while the Roman collection is known for its marble sculptures of Marcus Aurelius and sleeping Ariadne.
Other artworks to enjoy include impressive collections of pottery, cuneiform tablets, glass vessels, and coins.
3. Latin American Art Collection
Robert Winn and former Vice President Nelson Rockefeller donated large parts of the collection in 1985. In 1998, the museum opened the new three-story Nelson Rockefeller Center wing for its growing South America collection. This exhibit contains works from pre-1500, colonial, contemporary, and popular art periods.
From Diego Rivera's The Siesta and other contemporary art to Eulogio Alonso's ceramic Emiliano Zapata figures, you'll find much to admire in the San Antonio art museum exhibits for Latin America.
4. Ancient Americas Art Collection
Housed in the Nelson Rockefeller Center, the ancient Americas collection showcases Mesoamerican and South American pieces.
The rich cultural heritage encompasses diverse vessels, sculptures, bowls, jewelry, and other intricately made pieces. This collection features pre-1500 artworks from the Mayan, Aztec, Incan, and other cultures.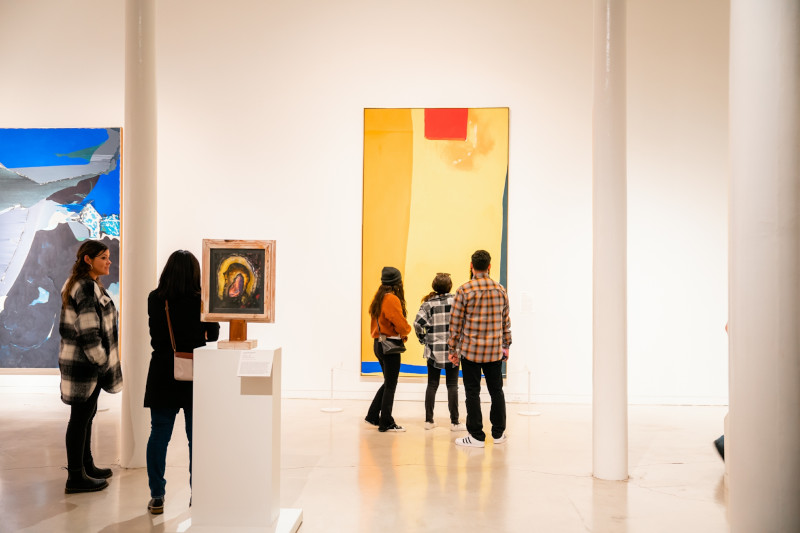 5. Asian Art Collection
Walter and Lenora Brown expanded the Asian art collection in 1990. Now one of the largest art exhibits in San Antonio and the Southwest, the collection sits in the Lenora and Walter F. Brown wing and features more than 3,000 pieces.
You'll see an extensive array of Chinese ceramics spanning 5,000 years of culture, along with statues, vessels, and textiles, such as a silk Daoist robe. Smaller collections come from Japan, Korea, Tibet, Mongolia, Nepal, and other Southeast Asian cultures. Enjoy the lacquered wood statues, furniture, and decorative pieces.
6. European Art Collection
Filling the fourth floor and mezzanine levels, the European art gallery spans from the 17th to 20th centuries and features work from Italian, Dutch, British, and French artists, among others.
Renowned art like Pierre Puvis de Chavannes' The Woodcutters, George Henry Harlow's Portrait of Miss Jackson, and Sir Joshua Reynolds' 18th century Mary, Lady Arundell of Wardour. Along with paintings, you'll find an extensive display of Wedgwood pottery from the Ferguson collection and intricate Irish silver donated by John V. Rowan Jr.
7. Oceanic Art Collection
The fourth floor is also home to SAMA's Oceanic art collection. In large part donated by Gilbert M. Denman, Jr., these artworks feature many hand-carved wooden staffs, masks, statues, and other pieces.
Textiles and basketry artworks are included as well, showing the diverse talents and rich history of the indigenous Australian, Maori, French Polynesian, native Hawaiian, and Papua New Guinean peoples.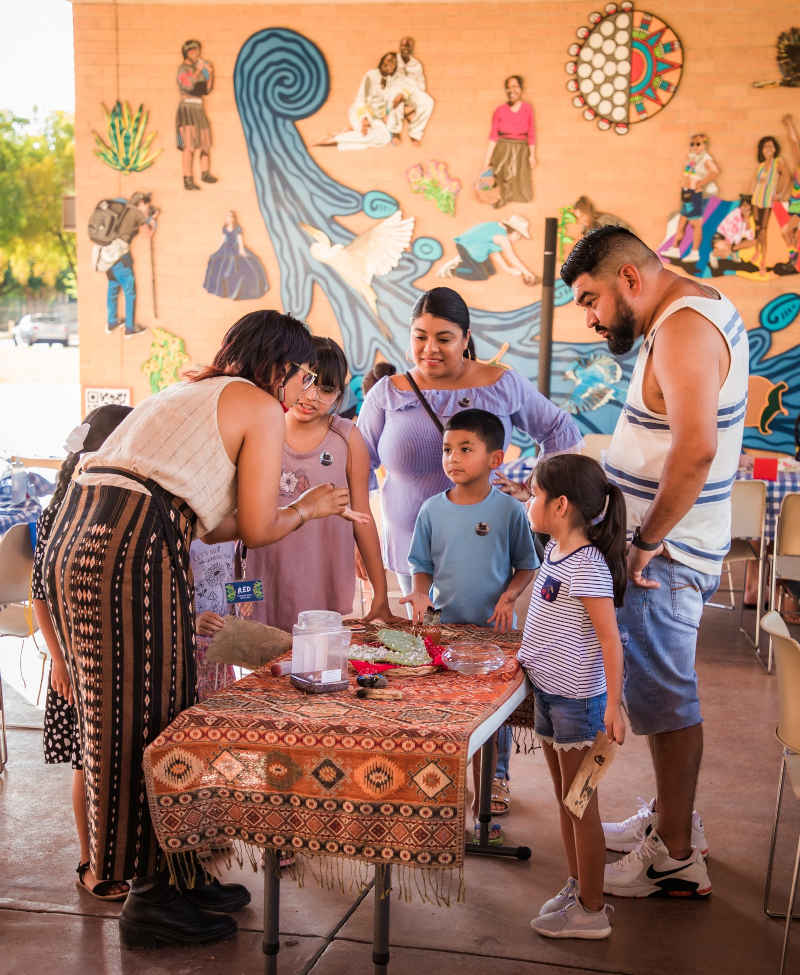 8. Islamic Art Collection
The museum's stunning collection of Islamic art comes from donations by Margaret Cullen Marshall, Lenora and Walter Brown, and Frederick and Frances Wilkins. Glassware is a gift from the Stark-Willson collection.
Ranging from the 7th century AD to the present day, this collection features glazed and unglazed ceramics, glassware, amulets, religious Qur'an manuscripts, bowls, oil lamps, and printed textiles.
9. Contemporary Art Collection
The Contemporary art collection, found on the second floor, features international artists and diverse styles. You'll enjoy paintings, sculptures, mixed media, paper art, photography, installations, and other pieces.
Contemporary galleries highlight the early works of Helen Frankenthaler, Wayne Thiebaud, and Dorothy Antoinette LaSelle, along with pieces like Cecilia Parades' Aracne, Robert Goodnough's The Chief, Kay Whitney's colorless green ideas sleep furiously, and James Surls' Dragon Lady.
Experience Art History Like Never Before
To experience art history across centuries and cultures, get your tickets to the San Antonio Museum of Art! SAMA lets you get up close to the pieces and styles that drive inspiration. With San Antonio CityPASS® tickets, you can save up to off admission to San Antonio's best things to do, like the San Antonio Museum of Art, San Antonio Zoo, and The Tower of the Americas.
San Antonio Lodging
To get the most out of your stay in San Antonio, we recommend finding lodging near San Antonio's top attractions. Use this map to find the right lodging for you:
Header Image Courtesy of the San Antonio Museum of Art