Articles by City & Category
Exploring San Antonio's Museum for Kids: The DoSeum
November 2, 2023 By CityPASS
Visiting San Antonio and looking for an educational yet exhilarating experience for the kids? Look no further. Nestled in the heart of the city lies a world where imagination and education converge. Welcome to The DoSeum, a haven where every corner, every exhibit, and every program is carefully crafted to ignite a passion for learning and discovery among kids.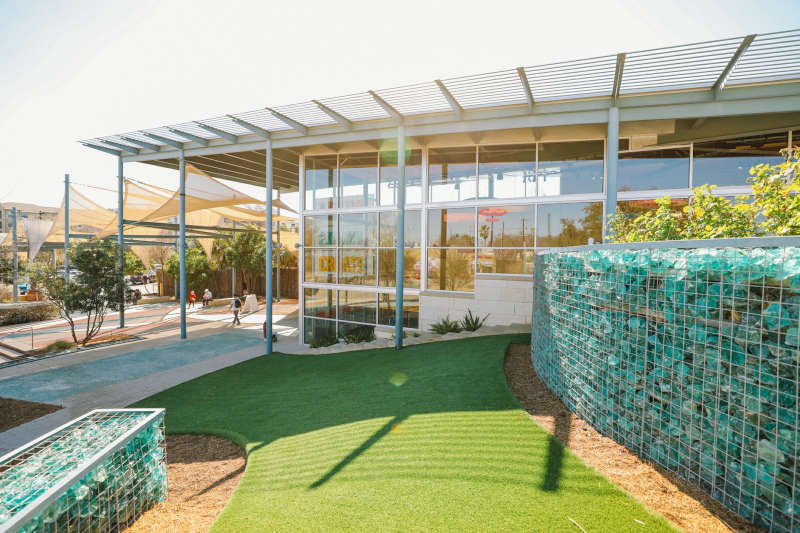 What Makes The DoSeum a Wonderful Learning Space?
"The DoSeum" is not just a catchy name; it's a world that encapsulates the essence of a child's innate curiosity and insatiable desire to explore. This dynamic space is brimming with opportunities for children to immerse themselves in interactive, hands-on learning, intertwining education and play in the most delightful harmony.
What sets The DoSeum apart is its approach to learning. Rooted in the belief that every child is a natural-born scientist, artist, engineer, and innovator, The DoSeum fosters an environment where questions are not just welcomed but celebrated. Here, kids are not merely passive observers; they're active participants, and every exhibit urges them to touch, explore, and manipulate. It's a world that respects and responds to its young visitors' varied learning styles and interests, so each child walks away with a unique, enriched experience.
Specifically designed for San Antonio families, The DoSeum draws inspiration from the city's vibrant culture. Exhibits like Little Town empower kids to roleplay their future careers, while Innovation Station lets them experiment with materials and concepts from San Antonio's key industries. The bilingual exhibits also promote the dual language heritage of the city in an immersive way. Beyond the exhibits, San Antonio's landscape comes alive through programs like ArtVentures, where children explore San Pedro Creek or the Botanical Gardens while making art. From honoring the city's history to envisioning its future, The DoSeum provides kids with a quintessential San Antonio experience.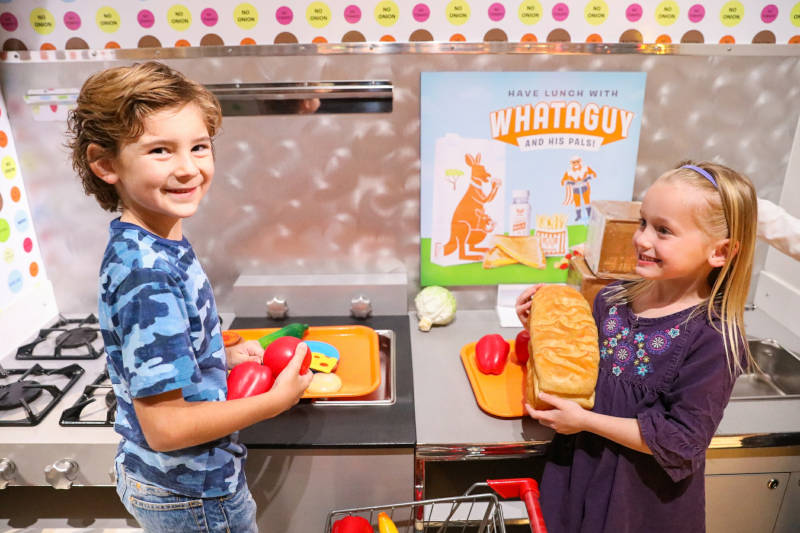 5 Highlights of The DoSeum You Can't Miss
To provide a glimpse into this spectacular world, let's embark on a journey to explore some of the signature exhibits that make The DoSeum a magnet for families far and wide. With over 100 interactive experiences across 2 1/2 acres, every visit promises new adventures and discoveries for kids of all ages.
1. Little Town
Get a glimpse of adulthood through imaginative role play in Little Town. This mini metropolis invites kids to step into various community roles like mayor, shopkeeper, news anchor, and more. Children can let their leadership and creativity shine as they explore what it takes to keep a city running. It provides a hands-on way for them to build empathy and understand civic responsibilities. Little Town allows children to engage in cooperative play and problem-solving as they navigate the interconnected relationships within a small community. The hands-on exhibits and roleplaying activities make learning about citizenship interactive and fun.
2. Musical Staircase
Every step is a melody, and every movement is a symphony in The DoSeum's "Musical Staircase." Here, music and physical activity unite, turning each climb into a harmonious journey. This reimagined staircase is an interactive experience where children learn the magical connection between movement and sound. The stairs are equipped with sensors that trigger different musical notes as kids step on them. Children can experiment with tempo, rhythm, and melody as they move up and down the stairs. It's a total body experience that engages the mind and the senses. Kids will have a ball composing their own songs as they skip up and down the staircase.
3. Sensations Studio
In "Sensations Studio," kids interact with exhibits that respond to their touch with lights, sounds, and movements, fostering an understanding of cause and effect and the intricate dance of the senses. From vibrating platforms to reactive light displays, this studio stimulates the mind and teaches children about perception. It's the perfect place for kids to experiment and discover how their senses work together to understand the world around them. The innovative exhibits allow children to see, hear, and feel science concepts firsthand.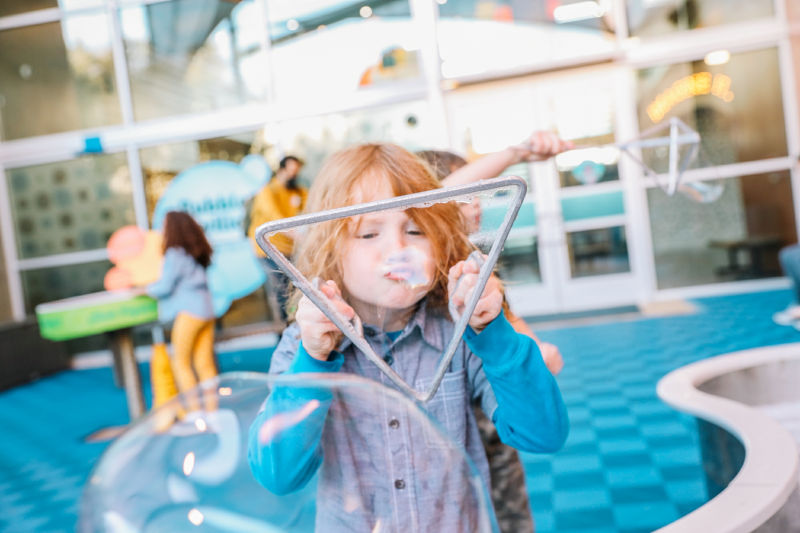 4. Spy Academy
In the thrilling world of "Spy Academy," children transform into detectives, navigating a series of interactive challenges and enigmas. Armed only with their wits and a dash of teamwork, they unravel mysteries and learn the art of problem-solving, critical thinking, and collaboration. Budding spies can take on a laser maze challenge, search for clues to crack codes, and even analyze fingerprint samples. This exhibit empowers kids to think outside the box, work together, and sharpen their observation and deduction skills.
5. Innovation Station
Enter a laboratory of limitless possibilities. "Innovation Station" is a maker's paradise where kids design, build, and test their creations. From robotics to arts, it's a space where the next generation of inventors and innovators make their dreams tangible. Children can utilize a variety of materials, from circuits to craft supplies, to invent something entirely new. This hands-on exhibit boosts creativity, problem-solving abilities, and design thinking. It gives kids the freedom to experiment, take risks, and bring new ideas to life.
Explore This Mind-Blowing Museum With San Antonio CityPASS® Tickets
Now that you've gotten a sneak peek into the wonders that await at The DoSeum, imagine exploring this enchanting world without burning a hole in your pocket. Thanks to San Antonio CityPASS® tickets, your unforgettable adventure at The DoSeum and other top things to do in San Antonio is just a click away.
With a CityPASS® ticket, you not only gain access to The DoSeum but you can also explore other iconic landmarks and attractions in the city at a fraction of the regular price. Dive deep into the world where quality meets affordability, making your family's adventure in San Antonio memorable and budget-friendly.
Step into a world where every visit is an adventure, every exhibit a treasure trove of learning, and every moment an opportunity to spark a lifelong love for discovery. Discover The DoSeum, a world where learning knows no bounds!
San Antonio Lodging
To get the most out of your stay in San Antonio, we recommend finding lodging near San Antonio's top attractions. Use this map to find the right lodging for you:
Header Image Courtesy of The DoSeum