Top Things To Do
Choose 4 top attractions in San Antonio and
save 35%.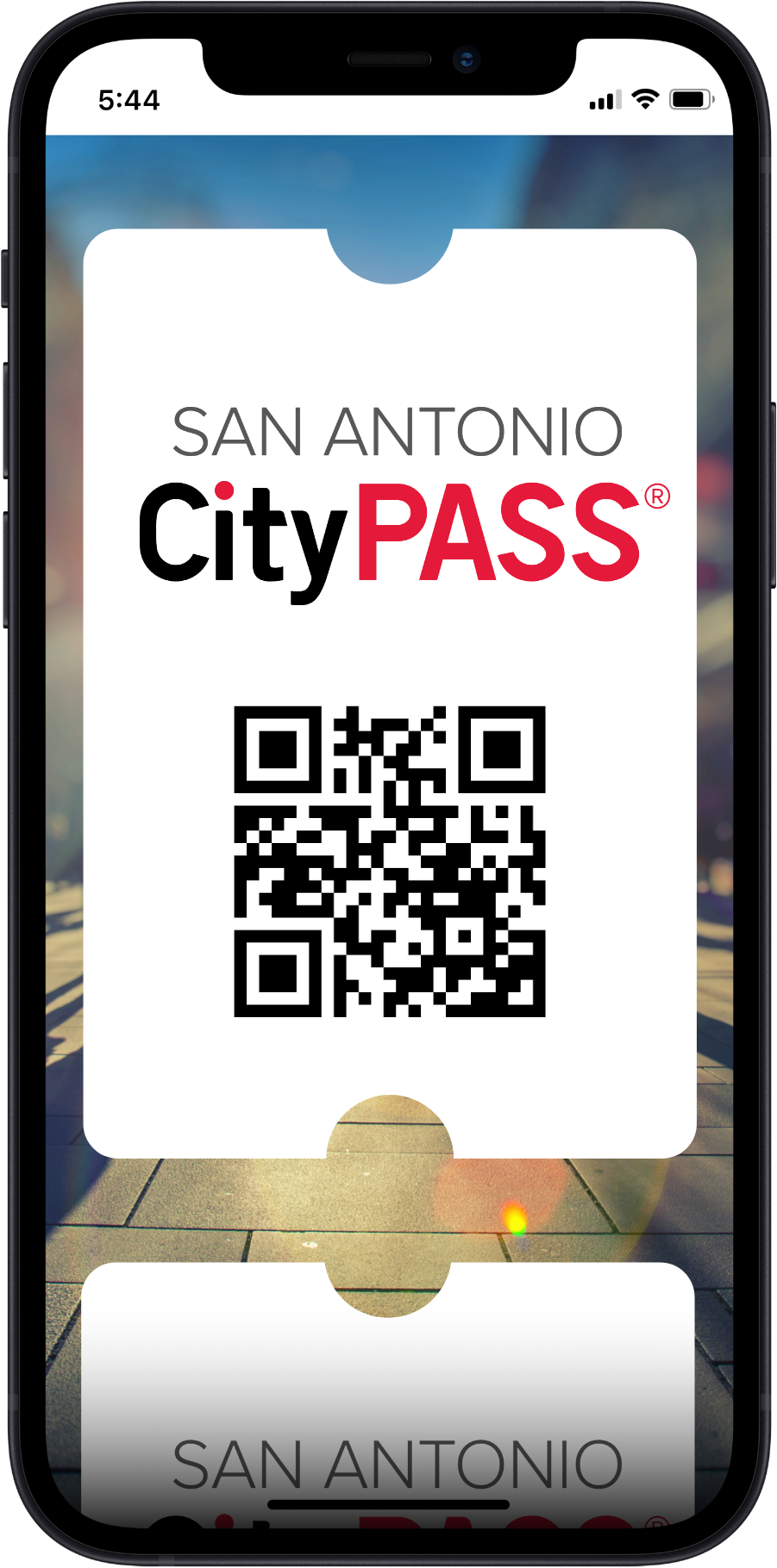 Create your own experience.
Looking for the best things to do in San Antonio? Choose 4 attractions and save money. There's no need to pick your attractions now—decide later.
What's Included and What You Save
Frequently Asked Questions
Instant Delivery of Mobile Tickets
365-Day Risk-Free Returns
Go Rio San Antonio River Cruises
With a fleet of eco-friendly electric river boats in vibrant colors inspired by Mexican folk art, GO RIO offers an unforgettable experience of the San Antonio River Walk that reflects the sights, wonders and culture of a unique American city.
San Antonio Botanical Garden
The San Antonio Botanical Garden is a museum of plants, a tranquil escape, a living classroom, a research conservation facility, and an entertainment venue. From classes to special events to world-class exhibitions to new plants, life is always in full bloom at the Garden! Visit the Garden today and escape to San Antonio's urban oasis.
San Antonio Museum of Art
Travel the world at the San Antonio Museum of Art. SAMA's collections include ancient Greek, Roman, and Egyptian art, Asian art, and contemporary art. The Latin American art wing includes the largest collection of popular art in the US.
San Antonio Zoo
There's so much to see and do at San Antonio Zoo! Feed a giraffe and see everything from lions and tigers to turtles and tropical birds. Located a few minutes from downtown San Antonio and the River Walk.
The DoSeum
Dedicated to joyful learning and discovery, The DoSeum is San Antonio's premier museum for early learners and their families, featuring 70,000 square feet of fun, interactive, hands-on exhibits.
The Tower of The Americas
Located in downtown San Antonio, the 750-foot-tall Tower of the Americas provides guests the most spectacular view of the Alamo City. Enjoy the gorgeous panorama from the Tower's revolving Chart House Restaurant, take in the scenery from the Observation Deck, or experience the thrilling 4D Theater Ride. For a taste of the best dining and fun that San Antonio Riverwalk restaurants have to offer, come take a flight with the Tower of the Americas.
Witte Museum
Journey through Texas Deep Time—from the cretaceous through today—as you explore Texas history, wildlife, dinosaurs and more at the Witte, consistently voted San Antonio's top museum. Wonder awaits!
Instant Delivery of Mobile Tickets
365-Day Risk-Free Returns
Plan your visit.
The My CityPASS™ app has all of the details you need for a great experience, including reservation and entry information, attraction details, maps, and extra offers and discounts from our partners.
Explore attraction locations.
About Us
City Pass was created in 1997 by founders Mike and Mike to inspire travelers to see the most iconic attractions in North America, all while saving money.
Still family-owned today, City Pass is a small company of 50+ employees who share a passion for travel. We love to see our customers have fun and explore new places, and we hope you'll share your memories with us, too.