Articles by City & Category
What To Expect at the EPCOT International Food and Wine Festival
August 24, 2022 By CityPASS
EPCOT is a theme park founded in 1982 in Bay Lake, Florida. The park was originally Walt Disney's idea of a futuristic, self-sustaining utopia. The EPCOT International Food and Wine Festival is an annual celebration that began in 1981, known then as the Disney Village Wine Festival.
The wine festival moved to EPCOT in 1996, added food items, and became known as the EPCOT International Food and Wine Festival. It lasted about a month and was geared to increasing traffic during the slower season by drawing in guests with food from around the world. Some of the food items from the first festival are still fan favorites.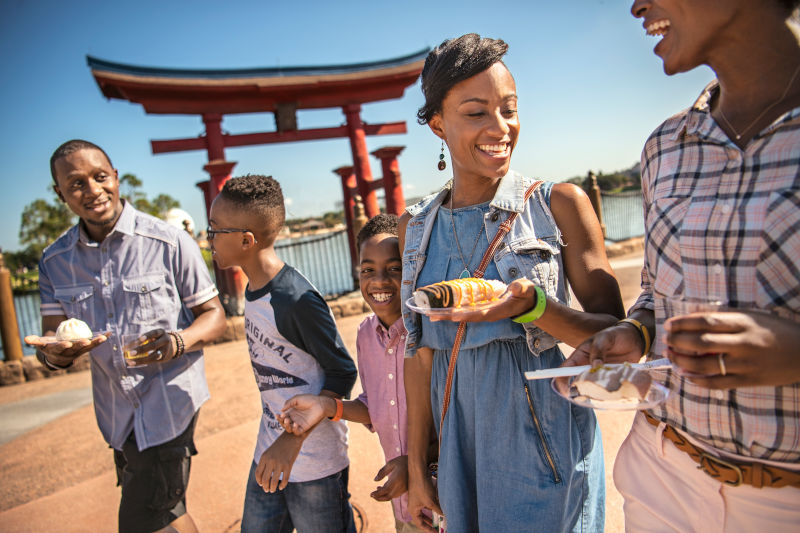 What You Can Taste at Walt Disney's EPCOT Food & Wine Festival
With so many different choices of delicious food and drinks, it can be tough to decide what to try first. For example, you can try a gluten-free Tostada de Barbacoa — Barbacoa beef served on a fried tortilla with salsa verde, queso fresco, chives, Mexican creme, and black beans — at the Mexico food booth. This item pairs wonderfully with their Blood Orange Charm Margarita, which includes vodka, tequila, and prosecco served on the rocks with salt and pink peppercorns on the rim.
So, what else is there to taste this year? Let's dive into some of the food and drinks available at the festival in 2022.
1. Brazilian Cheese Bread and Delicious Cheese From Emile's Fromage Montage
Emile's Fromage Montage is a special event at EPCOT and a returning favorite this year. There will be ten cheesy, delicious treats to sample from around the globe. If you buy and eat five of the featured dishes and collect all five stamps, you'll win a special dessert in a festival cup.
Some of the tasty menu items from Emile's Fromage Montage this year include:
Pão de queijo: Brazilian cheese bread
Smoked corned beef with crispy potatoes
Crispy paneer with mango-curry ketchup
Canadian cheddar and bacon soup
Mac and cheese
People of all ages can enjoy participating in this cheesy food scavenger hunt.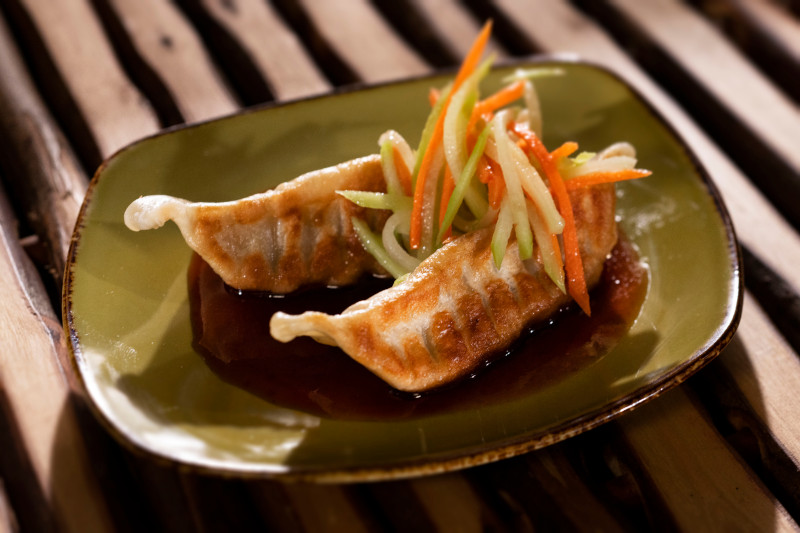 2. Pan Fried Chicken Dumplings
Another food booth you must check out is the China booth. The chef will offer pan-fried chicken dumplings and a sweet and spicy sauce. If you are a fan of these from previous festivals, you'll surely want to try them again this year.
And if you want to try some potato dumplings, the Italy food booth has several options. They serve a gnocchi di patate, potato dumplings covered in four-cheese sauce with roasted cremini mushrooms. They have an alternative gnocchi option with the dumplings in vodka sauce, Romano cheese, and bacon.
3. Irish Sausage
The Ireland food booth is back at the EPCOT Food and Wine Festival. This year, a roasted Irish sausage served with colcannon potatoes and smothered in onion gravy is on the menu. They also offer a warm chocolate pudding cake with custard for dessert — if you have room after the sausage. If sausage isn't your thing, they also have a fisherman's seafood pie you can try.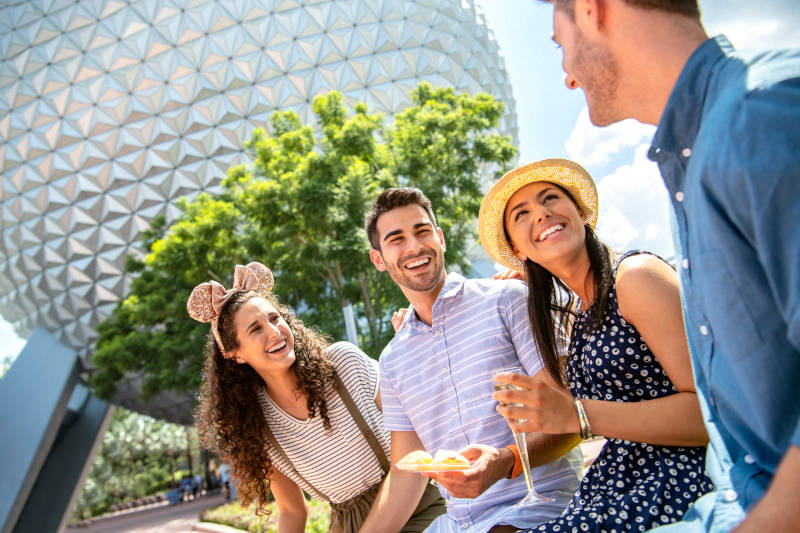 4. Ciders and Apple Creations From Appleseed Orchard
Located in the Canada section, Appleseed Orchard is the place to get all things apple. An apple crumble tart is the food choice for this booth. They also have many different drinks on the menu, including a frozen apple pie, a non-alcoholic option.
They offer many different ciders to choose from and a few ales, including a new choice this year, Playalinda Brewing Caramel Apple Pie Ale. Another unique choice this year is a Bold Rock Imperial Apple Hard Cider. You can also grab a CORKCICLE tumbler.
5. A Variety of Flavored Drinks: Bacardi Tropical Rum, Bubble Tea, Vodka, and Beer
If you are interested in trying some alcoholic drinks, there is no shortage of choice for your tastebuds. EPCOT offers some fun options if you want a cool, refreshing beer, a fruity cocktail, or maybe a smooth glass of wine.
For starters, Hops & Barley at the American Adventure has a new drink this year from Lexington Brewing & Distilling Co. in Kentucky called Pumpkin Barrel Ale. Over at Joffrey's — near Canada — they have a yummy fruity drink called an Arctic Sunrise. This drink features Bacardi Tropical Rum and passion fruit over ice with coconut syrup. Of course, you can also opt for the non-alcoholic version.
The Pastoral Palate serves up a frozen rosé with tasty Bavarian food. If you like bubble tea, you can try "Joy of Tea" because they offer a Shanghai Milk Candy Bubble Tea, a candy infused with black tea drink. You can find the "Joy of Tea" near the China Pavillion.
If you are into IPAs, Kona Brewing Co. serves up a Hanalei Island IPA at the Hawai'i Booth.
For wine lovers, Parish Brewing Co. has a SIPS Cabernet Franc Strawberry located at the Swanky Saucy Swine booth. If you head to the Flavors From Fire booth, you can try a Swine Brine with Jim Beam Bourbon. Finally, they offer a Citron Slush over in the French Pavillion at the crepe stand. You can get a few different flavors, but it is made with Grey Goose Citron, vodka, and lemonade.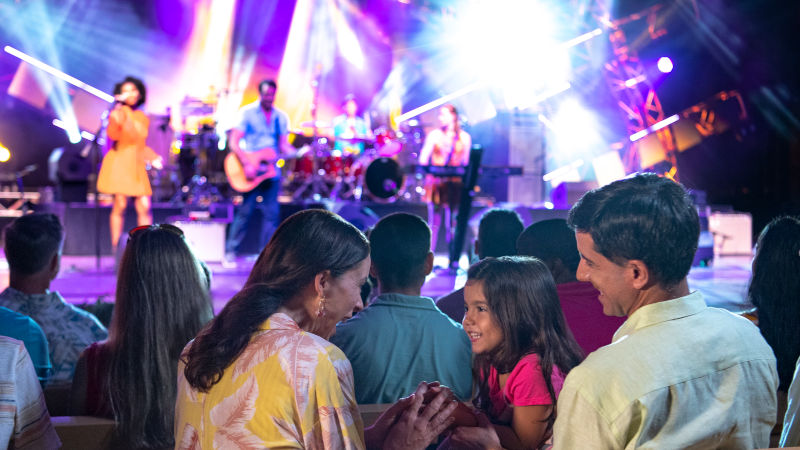 Disney's Food and Wine Festival: A Party for the Senses
The Disney World Food and Wine Festival 2022 runs from July 14 through November 19. Not only will there be food and drinks from all over the world, but music and entertainment will also be a part of the festivities.
If you have younger kids, there's a Ratatouille adventure scavenger hunt for them to enjoy called Remy's Ratatouille Hide & Squeak. You must get a map and stickers and let them search the festival for clues.
If you and your loved ones are planning a trip to Orlando, Florida, check out CityPASS® discounted tickets to the popular theme parks.
Header image © Disney