Articles by City & Category
What To Expect at Disney's Hollywood Studios in Orlando
March 1, 2023 By CityPASS
If you want to immerse yourself in some of Disney's most famous movies, then Disney's Hollywood Studios® at Walt Disney World® Resort is the place for you. You can take a day and be dropped right in the middle of the famous stories on the big screen in Orlando, Florida. Let's take a closer look at the park and go over some of its top attractions.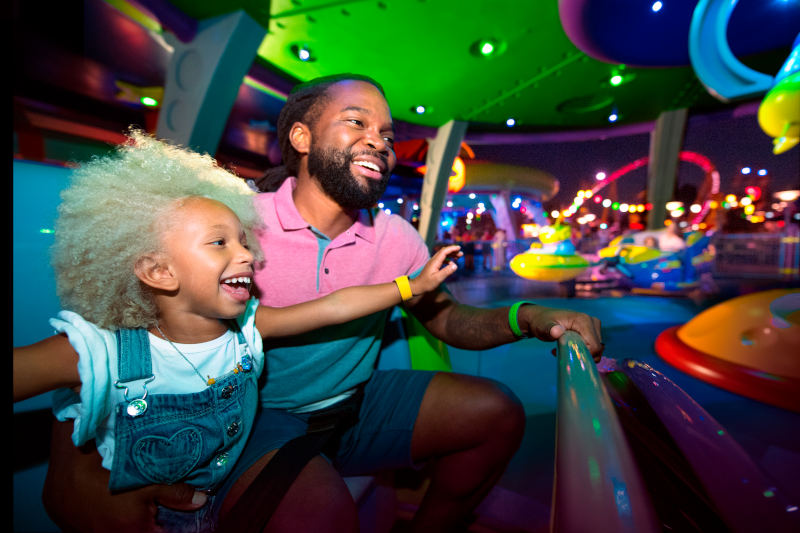 Disney's Hollywood Studios® at a Glance
Disney's Hollywood Studios® first opened as Disney-MGM Studios in 1989. The park got a name change in 2008. It was initially a film studio and has grown into a glamorous amusement park that incorporates many skillful movie-making features for you to experience. Many of the buildings in the park look like those in Hollywood.
You and your family can find yourself in the middle of a Star Wars galactic battle one minute and singing alongside Elsa and Anna in Arendelle in the theater the next. In addition, you can see the gallery Walt Disney Presents, which showcases Walt Disney's life and career over the years.
All the attractions at Disney's Hollywood Studios® showcase different movie-making technologies that you and your family can experience. Most everything at Disney's Hollywood Studios® is appropriate for all ages, too.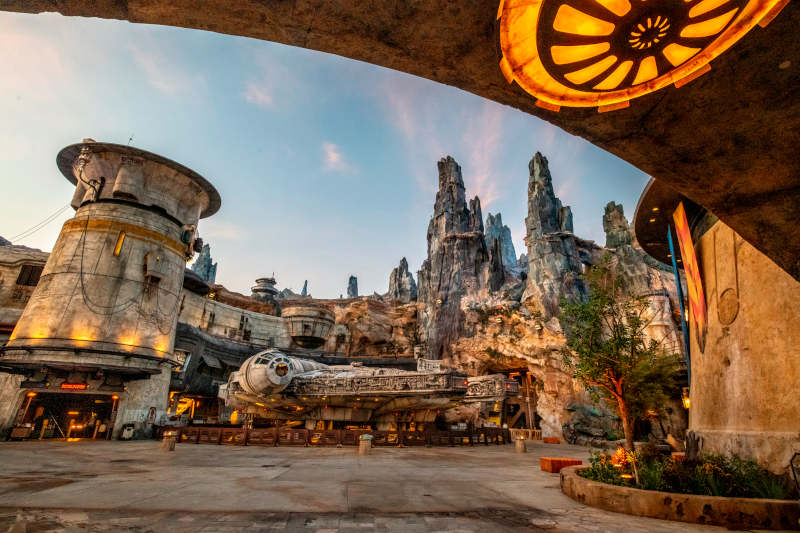 Exciting Attractions at Disney's Hollywood Studios® in Orlando
It may be challenging to see everything Disney's Hollywood Studios® has to offer in one visit. So, let's check out some of the most exciting rides that you should take advantage of.
Mickey & Minnie's Runaway Railway
One of Disney's Hollywood Studios® rides that will be fun for everyone is Mickey & Minnie's Runaway Railway, found in the Chinese Theatre. It is a relatively new ride, having just opened in 2020.
You take a ride on Goofy's Runnamuck Railroad train while plunging into an animated Mickey Mouse short film. With twists and turns and appearances by the whole gang, it's a wild ride. Make sure you and your group look for all of the hidden Mickeys during the queue and the ride, as there are many to spot.
The Twilight Zone Tower of Terror
For thrill-seekers, the Tower of Terror is one ride you won't want to miss. The Tower stands 199 feet tall and is just barely the second tallest attraction at Disney's Hollywood Studios®. Based on the TV show "The Twilight Zone," the ride first opened in 1994 and is still going strong today. You can find it in the Production Courtyard area near the Disney Junior Dream Factory.
You enter an elevator with a lift style that darkens and drops abruptly–more than once. It may be scary for some little ones or exciting fun for others. The ride features real-life sounds and visuals that make you feel like you are free-falling in a hotel elevator.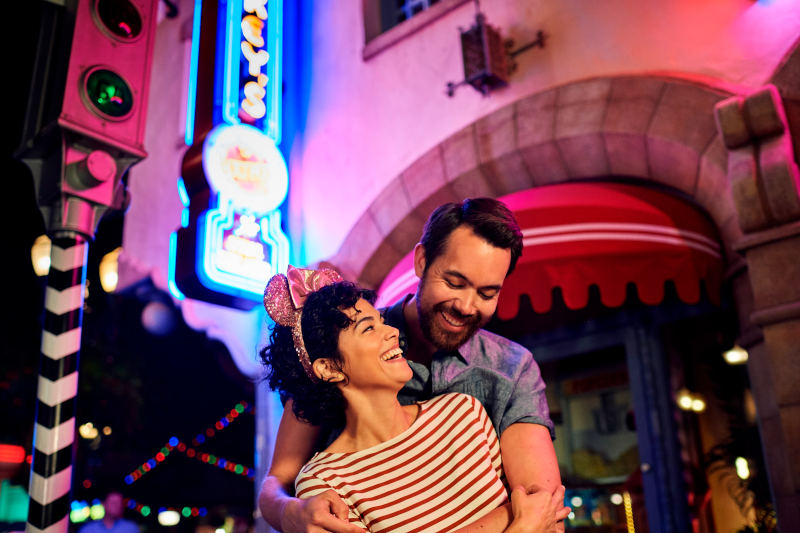 Star Tours - The Adventure Continues
The coolest part about Star Tours is that there are many different experiences of the ride that you can embark upon. If you ride it more than once, you will likely experience a different adventure. This ride will bring nostalgia for any original Star Wars buffs in your group.
The point of your mission is to help a rebel spy return safely to the base. After you successfully land, you can exit the ride and enter the Star Wars gift shop, "Tatooine Traders." You can also build your very own lightsaber and find some other neat Star Wars memorabilia here.
Slinky Dog Dash
The Slinky Dog Dash can be found in Toy Story Land, where Andy has made a backyard roller coaster with all his toys. The roller coaster opened in 2018 and is fun for all ages. The coaster is a double launch, which is a first for Disney roller coasters.
You ride inside Slinky Dog's spirals and twists and turns around blocks and some other famous toys from Toy Story. You will also be serenaded by the Wheezy penguin, who will sing "You've Got a Friend in Me." This ride is becoming increasingly popular, and you may ride it with your Genie Plus or use Lightning Lane.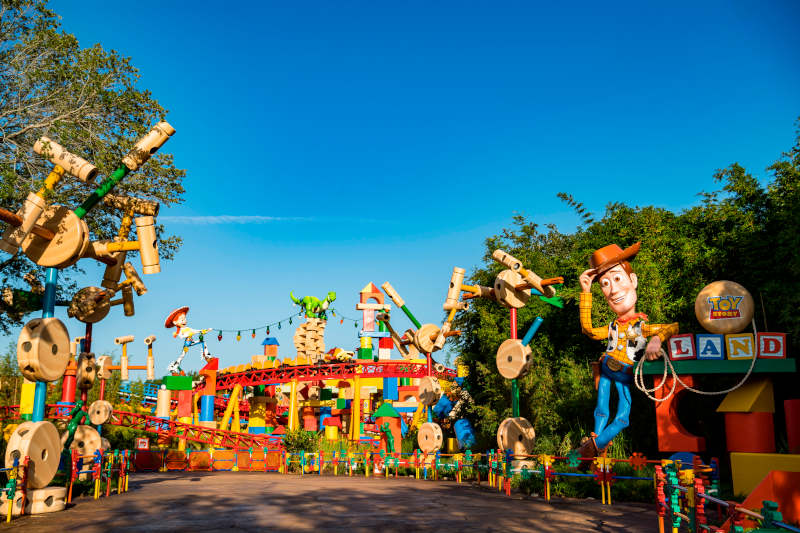 Star Wars: Galaxy's Edge
Galaxy's Edge is an immersive area in the land of Star Wars located in the park. It has two major attractions: Millennium Falcon: Smuggler's Run and Star Wars: Rise of the Resistance. As soon as you enter this park section, you will be at the Black Spire Outpost on planet Batuu. You can grab food and hit up street vendors as you pass by Darth Vader.
In 2022, Star Wars: The Galactic Starcruiser opened. In this immersive experience, you'll arrive at the starcruise Halcyon and begin your own amazing Star Wars adventure, interacting with characters, enjoying exotic galactic cuisine and perhaps even plotting a secret mission. The experience includes a two-night stay in a cabin or suite with an exquisite view of space.Let's take a look at the two main features of Galaxy's Edge.
Millennium Falcon: Smugglers Run
Smugglers Run is a motion simulator ride that first opened in 2019. With the help of Chewbacca, you will be assigned interactive roles on the famous Millennium Falcon. Once you're on the ship, smugglers take you on a flight where you must work together with the other "roles" to control and fly.
You get plunged into the flight, and if you and your crew are successful when you land, you complete the mission well. The roles are pilot, gunner, and engineer. The game controls may be challenging for younger children, but you can switch roles with them if you need to in order to make it a more fun experience for everyone.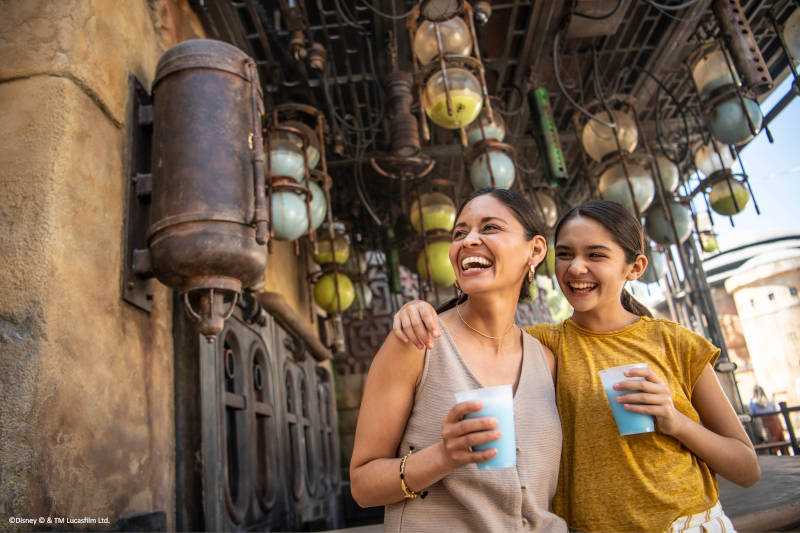 Star Wars: Rise of the Resistance
Rise of the Resistance opened in 2019. You get to become a hero in a battle with the First Order. This ride is in the dark, and you can't see the track, so the suspense lasts throughout the entire experience. The vehicle moves along unpredictably. You are shot into space on your shuttle and then immersed in a Star Wars experience like no other. The best part is that it combines several rides into one.
This is one of the park's most popular major attractions, so you can book your seat on Lightning Lane for this one. Even if there is a long wait, the pre-shows make it seem much shorter.
Visit One of the Most Popular Theme Parks in the Nation
If you and your family plan to travel to Orlando, Florida, you should stop at one of the most popular parks in the nation, Disney's Hollywood Studios®. If you pick up Orlando CityPASS® tickets, you can save on park admission to all of the Disney parks and other major theme parks in Orlando.
Orlando Lodging
Part of a great vacation is finding a great place to stay. Use this map to find the right lodging for you:
Header Image ©Disney/Lucasfilm