Articles by City & Category
Dive into Disney Magic: Journey of Water, Inspired by Moana
November 9, 2023 By CityPASS
Walt Disney World® Resort is pulling out all the stops to celebrate The Walt Disney Company's 100th anniversary. And there's no better way to honor this remarkable milestone than with the mesmerizing debut of "Journey of Water, Inspired by Moana." This enchanting addition to the resort promises an adventure like no other, drawing inspiration from the beloved Walt Disney Animation Studios film "Moana." Let's discover what makes this attraction so irresistible!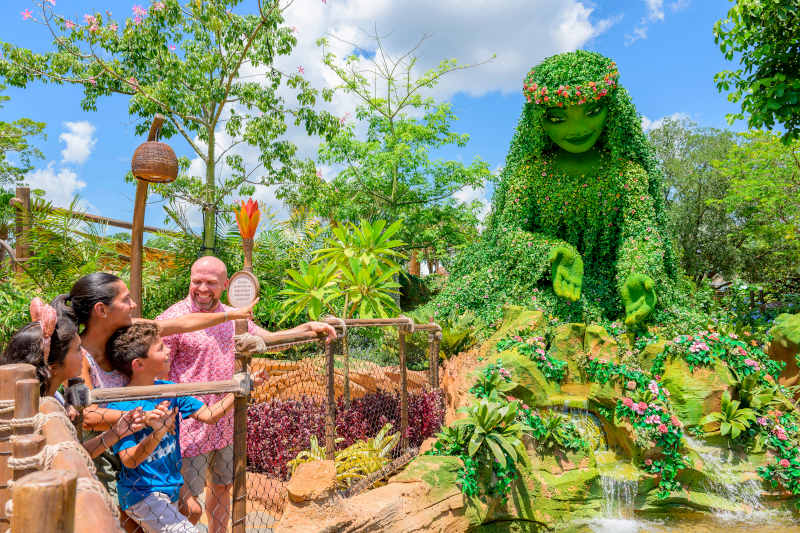 A Water-Themed Adventure Like No Other
Step into a world where magic meets reality as the doors open to a beautifully landscaped walking trail, promising surprises at every twist and turn. "Journey of Water" invites you to engage with water in enchanting ways that echo the adventures of Moana herself. From friendly water greetings including exhilarating high-fives, and even the thrill of a crashing wave, this attraction offers a delightful experience for all ages.
"Journey of Water" ensures that every member of the family, from the youngest to the young at heart, can immerse themselves in an interactive and lively experience. Discover the art of befriending, protecting, and cherishing the life-giving essence of water. Just like Moana's friend, the ocean, water here has a playful personality of its own. Guests can join in the fun by making music with "rain harps," waving to jumping streams, and creating a roaring ocean wave.
Encounters with Beloved Characters
As you traverse the trail, be on the lookout for Te Fiti, the guardian of water as it journeys through the water cycle. But that's not all: guests might stumble upon beloved characters from the film, including Heihei, Pua, and, of course, Moana. The experience brings these characters to life in a way that's nothing short of magical.
Beyond the enchanting water-themed experiences, guests have the unique opportunity to meet Moana herself in a new area of World Nature. Nestled opposite "Journey of Water," this is the perfect spot to capture cherished photos, share warm hugs, and engage in conversations about the importance of water conservation with the Wayfinder herself. It's an opportunity that shouldn't be missed for fans of the film.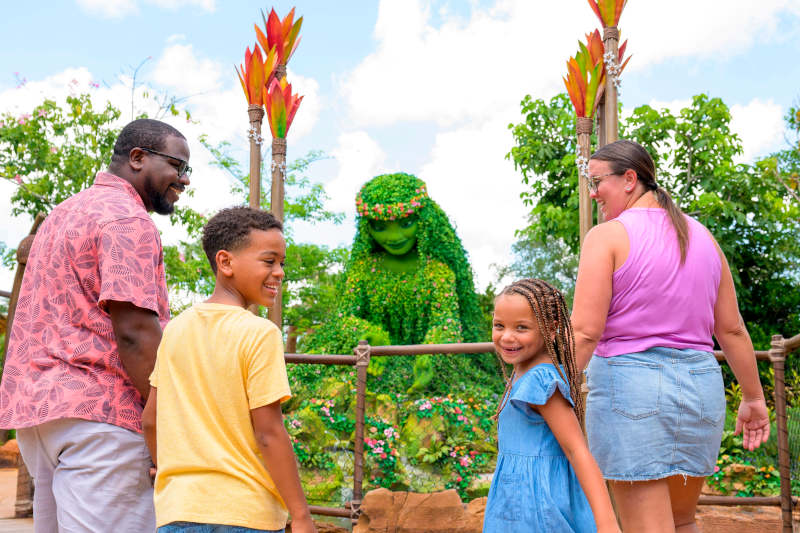 A Centennial Celebration to Remember
The grand opening of "Journey of Water, Inspired by Moana" couldn't be better timed, as it coincides with The Walt Disney Company's 100th anniversary on Oct. 16, 2023. The celebration is a once-in-a-lifetime event filled with special moments that pay tribute to what has made Disney so special over the past century.
"Journey of Water" is just one of the many exciting additions to EPCOT. Joining the ranks of Guardians of the Galaxy: Cosmic Rewind, Remy's Ratatouille Adventure, Connections Café & Eatery, and more, this attraction promises a renewed and invigorated EPCOT experience.
Save with Orlando CityPASS® Tickets
The magic of Disney has never been more captivating, and with "Journey of Water, Inspired by Moana" as the centerpiece of The Walt Disney Company's 100th anniversary celebration, there's no better time to experience the enchantment of Walt Disney World® Resort. Don't miss your chance to be a part of this remarkable milestone and embark on an adventure that's filled with wonder, magic, and unforgettable memories.
Orlando CityPASS® tickets are the best way to save on your trip to Walt Disney World® Resort. You can choose from different tickets with plenty of options and visit your favorite parks and attractions for less. Orlando CityPASS® tickets are the best way to see and do more on your trip, so hurry and discover your ticket to big savings in Orlando!
Orlando Lodging
Part of a great vacation is finding a great place to stay. Use this map to find the right lodging for you:
Header Image ©Disney