Articles by City & Category
A Tourist's Guide to the Boston Museum of Science
January 19, 2023 By CityPASS
There are many incredible things to see and do in Boston, but one you can't miss is the Museum of Science. Regardless of whether you're a child or an adult, whether you love science or don't know the difference between astronomy and astrology, the Museum of Science has something for you!
Venture deep into the Hall of Human Life and learn all about your body and why it functions the way it does, or blast up where no man has gone before at the To the Moon exhibit. And you can't miss the Museum of Science planetarium, Boston's own immersive space gem.
This museum isn't just any old science center — it's a can't-miss science experience. Filled to the brim with activities, design challenges, science and technology exhibits, and programming for all ages, it's worth the trip.
Here are some Museum of Science exhibits we recommend for your next trip to Boston.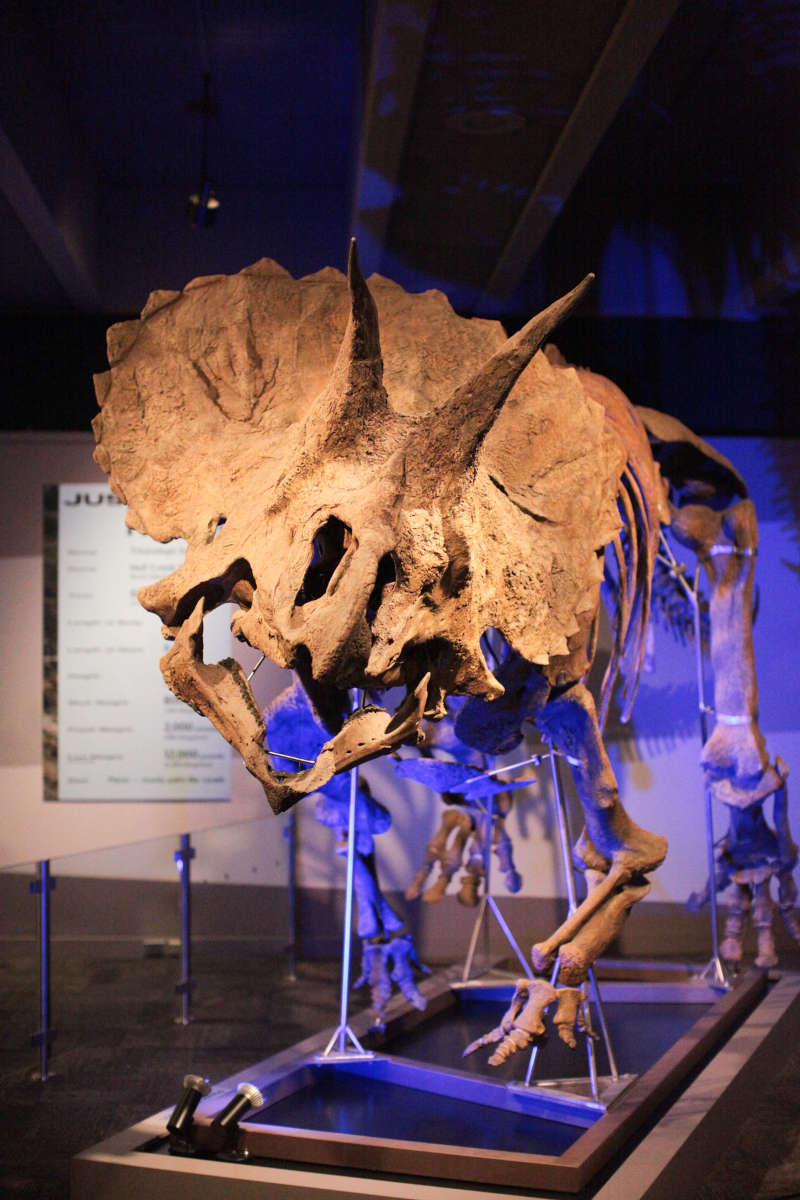 Can't-Miss Exhibit Halls at the Museum of Science
Hall of Human Life
One of our favorite exhibit ideas for your next trip to the Museum of Science is the Hall of Human Life. How efficiently do you walk? What keeps your body awake? If you're curious about the science behind why our bodies work the way they do and what factors make us who we are, the Hall of Human Life is for you. One of the Museum of Science's permanent exhibits since 2013, the Hall of Human Life offers a multisensory look at human biology spanning more than 70 different components.
This highly interactive exhibition incorporates visually compelling multimedia elements and stimulates your mind by asking thought-provoking questions. You even get to participate in a little bit of research yourself! Anonymously contribute some of your own personal data and become part of the story at the Museum of Science. Overall, the Hall of Human Life has a little something for everyone, making it a must-see.
Project Vaccine: Our Best Defense
The COVID-19 pandemic has brought vaccines to the forefront of public debate. The Museum of Science's newest public health initiative aims to clear the air around vaccines and start a powerful conversation. Project Vaccine: Our Best Defense explores the history of vaccines, different types of vaccines, how vaccines are created and tested, and the ups and downs in the race to create an effective COVID-19 vaccine.
The exhibit doesn't shy away from difficult questions but instead aims to incorporate differing viewpoints from the community and start a compassionate, fact-based discourse. Learn how viruses spread, travel, and mutate, and learn about the lines of defense beyond vaccines that can be used to stop the spread. This transformative exhibit is available in English and Spanish and is suitable for grades 3 to 12 as well as adults.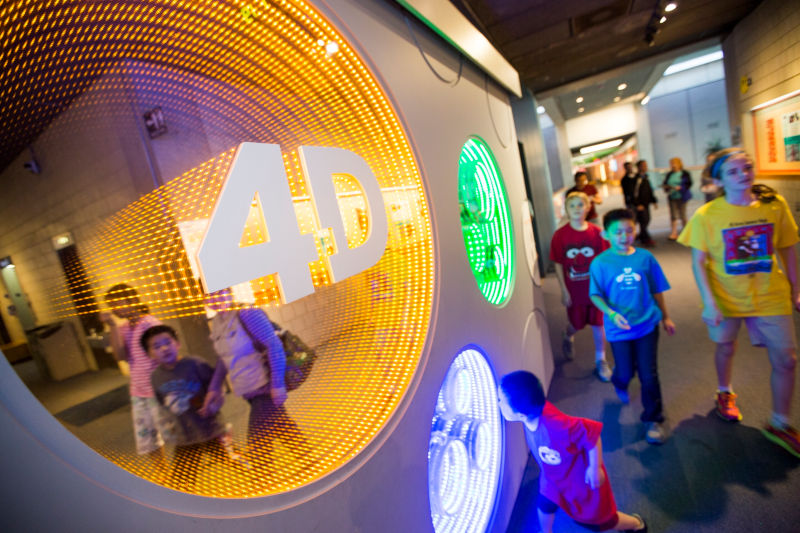 Natural Mysteries
Natural Mysteries, a permanent exhibit at the Museum of Science, provides an intriguing look at how scientists use patterns and classification systems to identify different species of wildlife. Through hands-on activities and guided exploration, this exhibit explores a variety of different habitats in North America, from sandy beaches to the mysterious New England woods. At this exhibit, you can view beautiful shells, fossils, rocks, plants, and more and learn all about the multitude of different species we share this planet with. Don't miss out on this hands-on experience, especially if you have a little scientist to bring along with you.
Investigate! A Do-It-Yourself Exhibition
How do scientists conduct science experiments? Investigate! A Do-It-Yourself Exhibition teaches you the thought process scientists go through to answer questions about the world around them, and how to apply that knowledge in your own home. This all-ages exhibit takes you through four science inquiry steps: ask a question, make a guess, check it out, and investigate further.
The most exciting aspect of this exhibit is that you get to apply your newfound scientific process to everyday things found in your own home. Science is everywhere, so you don't need to go a long way to have a great time and learn lots! This is a great exhibit for families to learn how to conduct their very own science experiments at home long after leaving the museum for the day.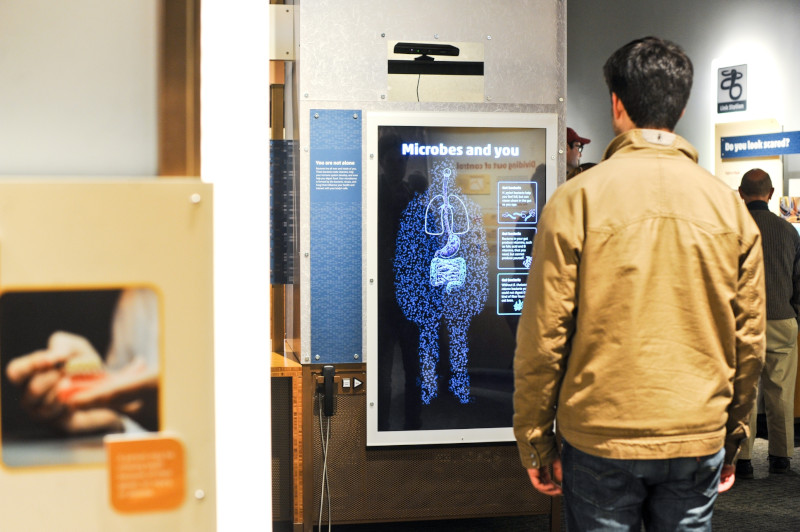 Cosmic Light
This exhibit is out of this world! Cosmic Light explores how we can use the study of light to learn new things about the Milky Way Galaxy and, to a greater extent, our universe. This transformative exhibit is full of breathtaking celestial sights, high-quality color photographs, and scale models, including a realistic 12-foot scale model of the sun. You can even touch a 50,000-year-old meteorite that crashed right here on Earth!
Learn about how our galaxy compares in size to other galaxies, relative objects, and the vastness of the universe. There's no better place to immerse yourself in the deepest mysteries of outer space than the Cosmic Light exhibit.
To the Moon
This permanent exhibit came to the Museum of Science in 2009 to mark the 40th anniversary of the moon landing and tells the captivating story of the race to the moon. Discover full-size models of the Apollo and Mercury capsules and a full graphic timeline documenting the key events of the space exploration era.
And that's not all. See real fragments of moon rock and rare memorabilia from the space race and even stand in front of a full-size model of the cockpit of the "Lunar Module." Why wait? Go on a lunar adventure and experience all the exhibit has to offer.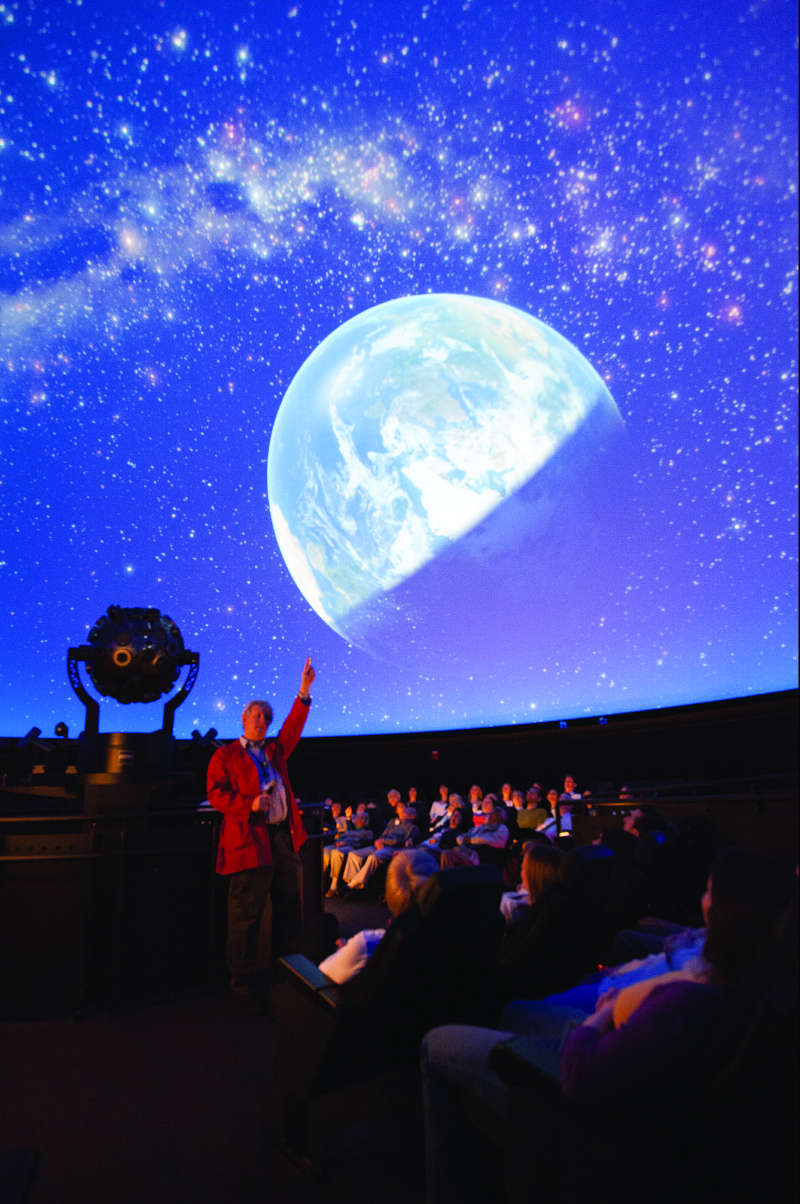 Charles Hayden Planetarium and Mugar Omni Theater
Why bother with a regular old movie theater when you could have stunning, lifelike experiences in the Charles Hayden Planetarium or the Mugar Omni Theater, the only domed IMAX theater in New England? Catch a show at the Charles Hayden Planetarium and learn all about our planet and what lies in outer space and beyond our galaxy, or experience your favorite music in a whole new visual way.
At Mugar Omni Theater, you can experience incredible science movies on a huge, domed screen with full surround sound. It'll make you feel as though you're right there in the action, seeing and experiencing everything as though it's happening to you in real life. You won't get a more immersive film experience than this.
Dining at the Museum of Science
Luckily, the Museum of Science offers plenty of dining choices, making it much easier to plan your trip and see the entire museum. Options include the Chalkboard Grille, which offers burgers and kid-friendly favorites; Hearth, which offers salads, pizza, and macaroni and cheese; a quick grab-and-go if you're on the run; and of course, a trusty Starbucks for your caffeine needs. If you're visiting with kids, this may be a lifesaver!
At the heart of it all is the Riverview Cafe, a larger dining area with scenic views overlooking the Charles River. The cafe offers a wide selection of food, although anyone who has purchased food in the museum may sit in. Be aware that there is a 45-minute seating limit during off-peak hours and a 30-minute limit during peak hours, so plan accordingly.
If you choose to pack your food, you will need to sit in the front plaza or at the picnic tables to eat it. No food or beverages are allowed in the Exhibit Halls.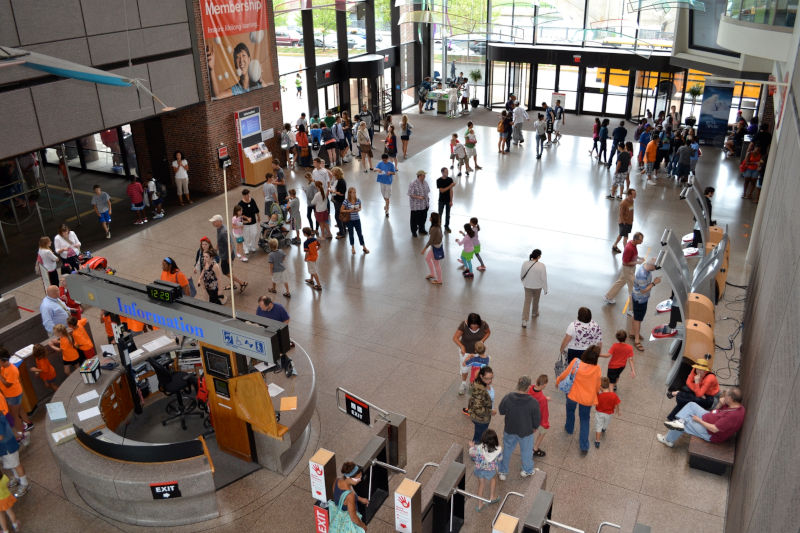 Explore the Museum of Science at a Discount
Sound amazing? That's because it is. So why not also take advantage of this amazing discount to match?
With Boston CityPASS® tickets, one simple, convenient purchase gets you into four Boston attractions, including the Museum of Science, for a discount. Experience all that Boston has to offer with CityPASS® tickets. Maybe you'll even learn a thing or two.
Boston Lodging
To get the most out of your stay in Boston, we recommend finding lodging near Boston's top attractions. Use this map to find the right lodging for you:
Header image ©Dave Desroches/Museum of Science