Articles by City & Category
Best Wine Bars in Atlanta
June 7, 2023 By CityPASS
Tuscany, Bordeaux, Napa Valley…Atlanta? When considering where to go on your next wine-centric vacation, Atlanta probably never crossed your mind. But in reality, this capital city of Georgia has a buzzing wine bar scene where you can sample tasty tipples from all over the world.
Here's a handy guide to some of the best wine bars in Atlanta that should be on your radar when planning your next Atlanta getaway.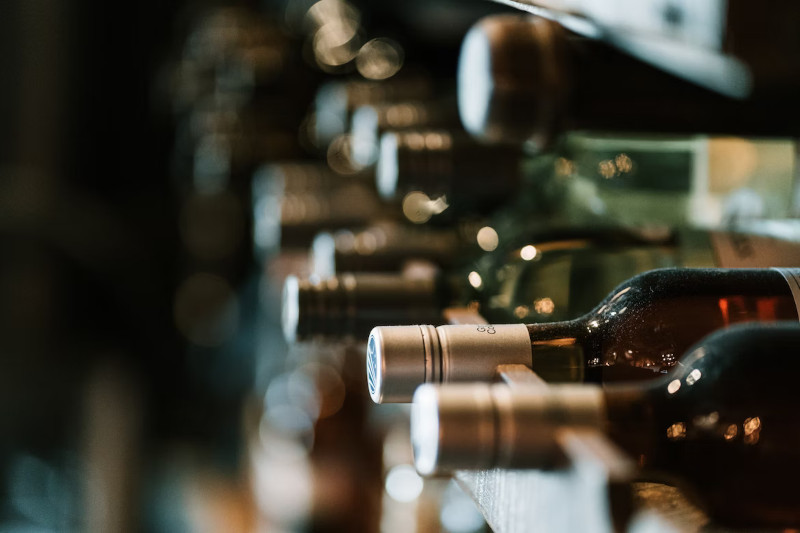 7 Wines Bars To Visit During Your Next Atlanta Vacation
There are many fine bars to go wine tasting at in Atlanta, so deciding where to begin can be a little overwhelming. The bars on this list are all excellent choices for wine tastings because they each have a great selection of wines and a unique atmosphere worth checking out. So let's look at seven of the best spots for wine tasting in Atlanta.
Barcelona Wine Bar - A Wine Lover's Paradise
Barcelona Wine Bar is in Inman Park, an Atlanta neighborhood known for its trendy food and drink scene. As the name suggests, Spanish culture and flavors influence this popular wine bar and eatery, so the menu is full of tasty tapas made from fresh, seasonal ingredients.
The award-winning deep wine list focuses on Spanish and South American wines. In fact, Barcelona Wine Bar actually has one of the largest Spanish wine collections in the country. If you're unsure where to begin, order a wine flight to sample a variety of choices.
City Winery - An Urban Winery in Ponce City Market
Looking to shake things up a bit? Check out City Winery in Ponce City Market, a wine bar and event venue often featuring live music. Here, you'll find both bottles of wine and wine on tap from near and far.
However, many of the featured wines are local from Georgia, so you can try something you've probably never encountered before. You can order a glass of wine, a bottle, or a flight depending on how much you want to imbibe.
Don't forget to check out the food menu, too! You'll find elevated takes on classic pub food and small plate options perfect for pairing and sharing.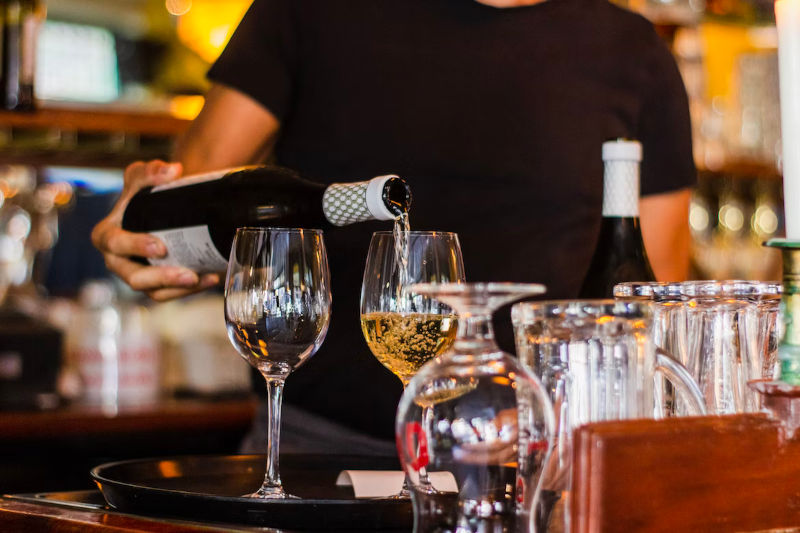 Purple Corkscrew - An Intimate Wine Bar in Avondale Estates
Want to go to a wine tasting but feeling a little intimidated about the lingo and culture that goes with it? Purple Corkscrew is for you, as this wine room aims to make even the most novice wine drinker feel right at home. The wine room was created to make you feel like you're hanging out in a friend's den, so it's cozy, intimate, and unpretentious. The wine menu features an exciting mix of bottles that pair perfectly with the kitchen's array of tapas and crêpes.
As you browse, you'll spot Spanish, French, Portuguese, and Italian wines alongside those from places closer to home, like Washington and California. Best of all, Purple Corkscrew has a wine shop inside the tasting room, so you can snag a bottle or two to take home with you as a fun souvenir.
St. Regis Bar - An Upscale Wine Experience
The St. Regis Bar in Atlanta is an upscale wine bar inside a 5-star hotel, so you know you're in for an exquisite treat. The name alone conjures up images of grandeur and luxury. This sophisticated spot is great for people-watching, as you might spot a VIP having a drink at one of the bar's cozy tables.
The St. Regis Bar has an exceptional wine selection, so you can kick back, relax, and enjoy a glass while feeling like royalty, if only for the evening. While this wine bar experience is a little pricey, why not treat yourself during your stay in Atlanta? After all, that's what vacation is for!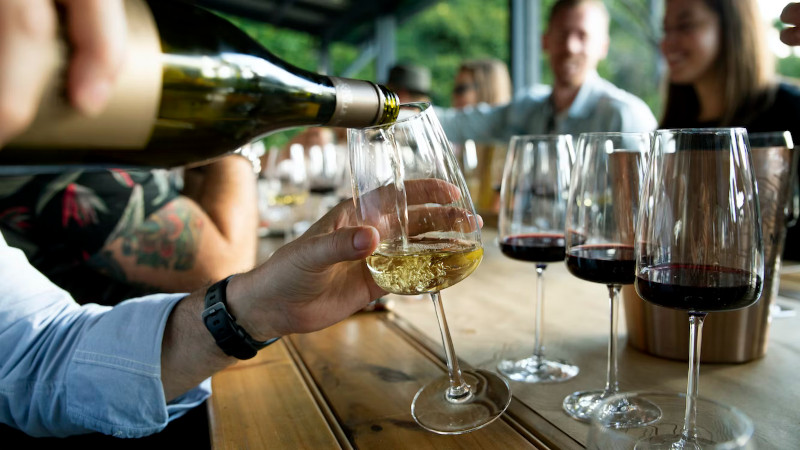 VinoTeca - A Cozy Midtown Wine Bar
Also located in trendy Inman Park, VinoTeca is a wine shop that offers curated tastings each weekend to the public. You can sample three different wines either inside the wine shop or outdoors on the patio and learn more about the store's extensive wine list. VinoTeca focuses on small-production wineries that create organic and natural wines.
Vino Venue - A Wine Lover's Destination in Dunwoody
If you want to get out of the city for a bit, Dunwoody is about 25 minutes north by car and is home to Vino Venue, a wine school and restaurant offering wine tastings and classes. On Vino Venue's website, you can view the events calendar to see which tastings or pairings pique your interest. Many sessions focus on wine from around the world, so you can also learn more about the food and culture.
If you're hungry, stop by the restaurant for a tasty bite for either lunch or dinner. The menu mixes Southern classics with a Mediterranean influence that pairs perfectly with the wines on-site.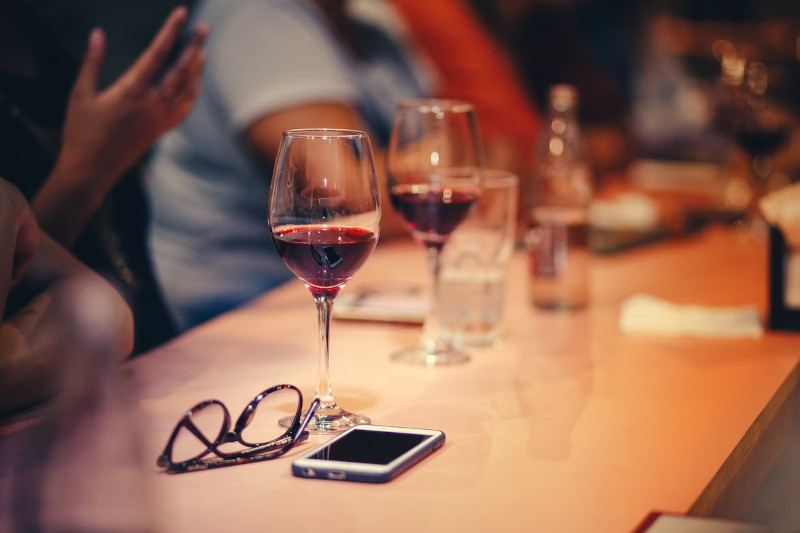 The Barrel Room - A Wine Bar in Stone Mountain Village
If you're escaping the city to see the natural beauty of Stone Mountain, make a stop at The Barrel Room wine shop before heading back into Atlanta. The shelves are lined with wines from around the world and at many different price points so that you can find the best bottles for your palate and your wallet. There isn't a wine bar on site, but the friendly staff can answer any questions and guide you through the store's extensive collection of global wines.
Enjoy a Glass After a Trip to Atlanta's Finest Attractions
If you want to save a little money to spend on wine in Atlanta, a CityPASS® ticket is the way to go. When you purchase an Atlanta CityPASS® ticket, you can save up to on five of the city's top attractions compared to buying individual tickets.
Lodging in Atlanta
To get the most out of your stay in Atlanta, we recommend finding lodging near Atlanta's top attractions. Use this map to find the right lodging for you: