Articles by City & Category
Atlanta Cuisine: Must-Try Foods and Dining Spots in the City
March 20, 2023 By CityPASS
Atlanta has an underground reputation as one of the best food cities in the US. From luxury award-winners to vintage Southern diners, the cultural variety of dining experiences is staggering. The best restaurants in Atlanta are a true testament to the diversity of the city's neighborhoods.
When you're planning your vacation to the city, try your best to make it to at least a few of these Atlanta must-eats.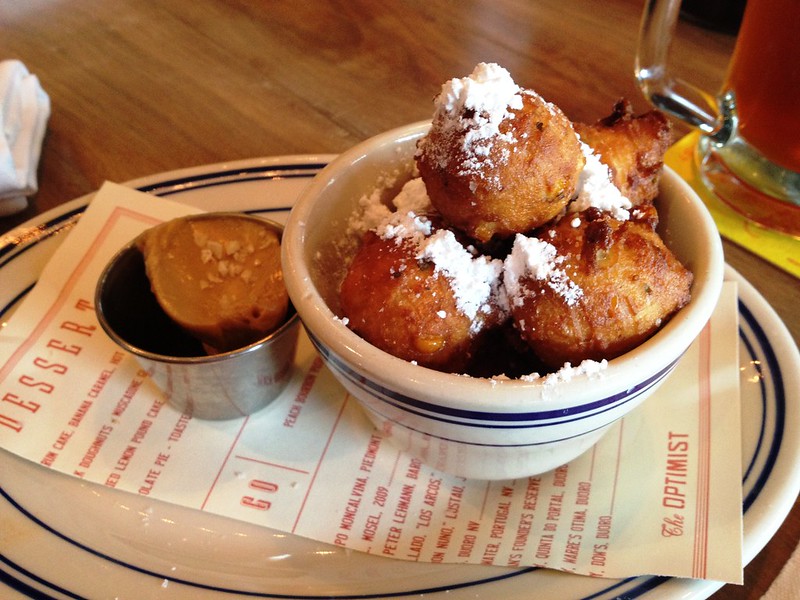 Staple Atlanta Food Dishes and History
Atlanta is 100% a city for foodies. Although much of the nation keeps overlooking it, the city simply continues innovating and producing some of the best restaurants in the country.
The best food in Atlanta isn't concentrated in one ZIP code— it can be found across many different districts and areas.
Local favorite Italian-American BoccaLupo, with its largely Italian wine list, is located in the Inman Park suburb. Its 20-yolk tagliatelle and black spaghetti are now staple Atlanta dishes. Quality Asian eats also make up a huge chunk of the Atlanta cuisine scene. Popular restaurants like WARUNG Indonesian Halal Restaurant and the traditional Korean Woo Nam Jeong Stone Bowl House are dotted along the Buford Highway. College Park and Sandy Springs are other areas to explore cozy dining spots.
But let's look more at the types of food Atlanta is traditionally renowned for— Southern food, barbecue, and fried chicken.
Southern Food
The definition of "Southern food" varies across different regions of the South. However, many people think of Southern food as filling comfort foods like grits, cornbread, mac and cheese, and pecan pie. And there's no shortage of large portions of this kind of Southern food in Atlanta.
Miller Union produces fresh, simple Southern meals using locally grown, seasonal fruit and vegetables. Try their farm egg baked in celery cream with grilled bread — it's an Atlanta food favorite. Anna's BBQ serves Southern staples like collard greens and field peas to pair with beef brisket, pulled pork, or a slab of ribs.
Palo Santo is redefining Southern food— using ingredients grown locally in Georgia, like peaches or mushrooms, to whip up Mexican and Japanese dishes with Southern influences.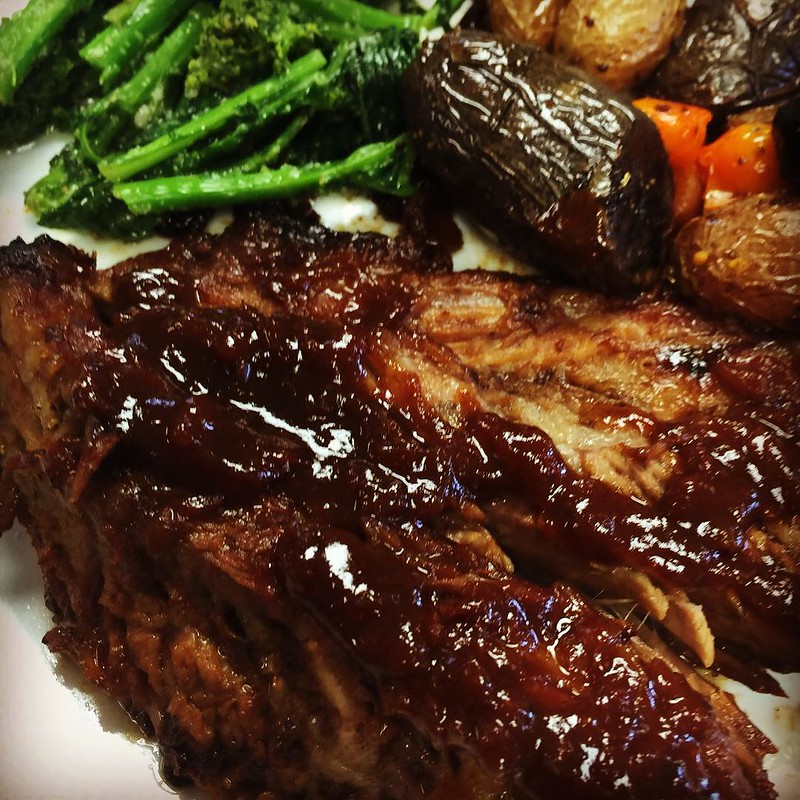 Barbecue
Whether there is such a thing as Georgia barbecue is hard to pin down. If you talk to an Atlanta BBQ restaurant owner, they may tell you their locals have a high threshold for smoke, enjoy sweeter sauces, and have a strong preference for pork.
Fox Bros. Bar-B-Q is an Atlanta staple. Try their hickory smoked jumbo wings or the many ways you can be served their legendary brisket. Fat Matt's Rib Shack specializes in saucy pork ribs and fried chicken, served with Southern favorites like sweet potato pie or stew.
Heirloom Market BBQ cooks up smoked meats with a Korean twist. Think spare ribs rubbed with gochujang or spicy Korean pork, served with sides like kimchi slaw.
Fried Chicken and Chicken Wings
Established by the African American communities who brought their frying methods across the Atlantic, fried chicken is one of the South's finest exports. Crispy on the outside but tender on the inside, it just can't be beat. With both newcomers and established institutions on the scene, Atlanta serves up plenty of different adaptations of fried chicken.
The famous Mary Mac's has served fine homestyle Southern-fried chicken for over 75 years — accompanied by fried green tomatoes, sweet tea, and more. Or head to historical Paschal's to understand the meaning of "soul food" in Atlanta — you'll find Southern dishes like the 1947 Fried Chicken, black-eyed peas, and fried catfish.
Most of the How Crispy Express menu is fried chicken, largely served in sandwiches — like their Lemon Pepper Wet with fried thigh, buffalo sauce, lemon pepper, and more.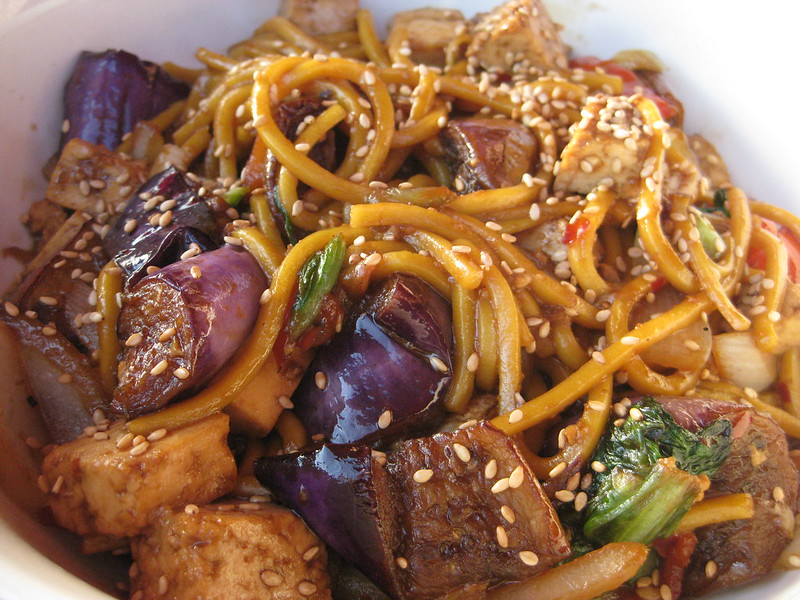 Growing Vegan Culture
Atlanta is the hotspot for vegan food in Georgia, with most of the best exclusively plant-based restaurants situated right in the city. Recognizing the rising demand, a lot of other Atlanta eateries, even the meatiest, now offer vegan options.
The popular Slutty Vegan serves comfort fast-food classics turned plant-based— like mouthwatering burgers, chicken sandwiches, po'boys, and hot dogs— all served with a side of Slutty Fries. Longstanding Soul Vegetarian serves up a combination of traditional Hebrew foods and new takes on Southern dishes — all fully vegan.
In such a barbecue-loving city as Atlanta, there's still space and love for a raw veggie haven like Tassili's Raw Reality Café. Their menu offers wraps and a variety of other comforting warm dishes — such as the Black-eyed Pea Hummus and Curried Plantains.
Iconic Atlanta Restaurants and Dining Locations
Soul Food From the Busy Bee Cafe
They don't come much more iconic than the Busy Bee Café, an Atlanta soul food institution that has been in business since 1947. Their chicken is marinated for 12 hours, then hand-breaded and fried.
Other delicious Southern food choices include chicken and waffles, baked mac and cheese, black-eyed peas, fried catfish, and blackberry cobbler. If that isn't convincing enough, this downtown favorite was a James Beard America's Classics award winner in 2022.
Happy Hour at Krog Street Market
If you want your pick of the choicest high-quality street foods in Atlanta, head no further than Krog Street Market. This is the food hall that started it all in 2014, occupying nine acres of indoor space. There's ample indoor and outdoor seating, plus a massive beer and wine bar.
Krog Street Market is an especially useful choice if you're hanging in Atlanta with a group that has different palates and food preferences. Between Indian, Cuban and Vietnamese food, dumplings, falafel, and so much more, everyone will find something they like.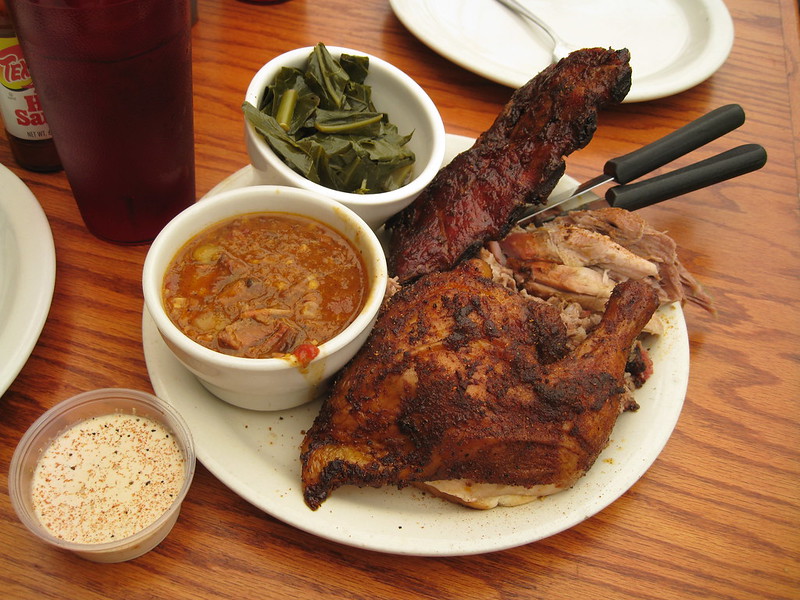 "Comfy" Chicken Biscuits from Home grown GA
Heading out for eats in the morning? Stop by Home grown GA, the greasy spoon that specializes in inventive, low-cost breakfast and weekend brunch options. The comfy chicken biscuits have put Home grown on the Atlanta foodie map. These are big fluffy biscuits split in half and topped with fried chicken and a good ladle of pork gravy.
"Home grown" isn't just in the name — right next to the café is their garden. Home grown grows organic veggies here to supply the cafe with fresh ingredients, elevating the delicious flavors even more.
Grab a Delicious Bite To Eat on the Way to an Atlanta Attraction
Where to head in the evening after visiting one of the top restaurants in Atlanta? Grab Atlanta CityPASS® tickets and visit Atlanta's top attractions for less!