Articles by City & Category
7 Best Dessert Places in San Diego
September 11, 2023 By CityPASS
With San Diego being one of the healthiest cities in the US, it is no wonder that its locals are health-conscious. San Diegans balance hanging out at restaurants with eating greens and working out regularly.
But another undeniable fact is that, while they love their healthy foods, they're equally partial to sweet treats and delicious desserts. Is it really a surprise then that San Diego boasts incomparable dessert spots?
Read on to know about the best dessert places in San Diego, and don't forget to add them to your trip itinerary.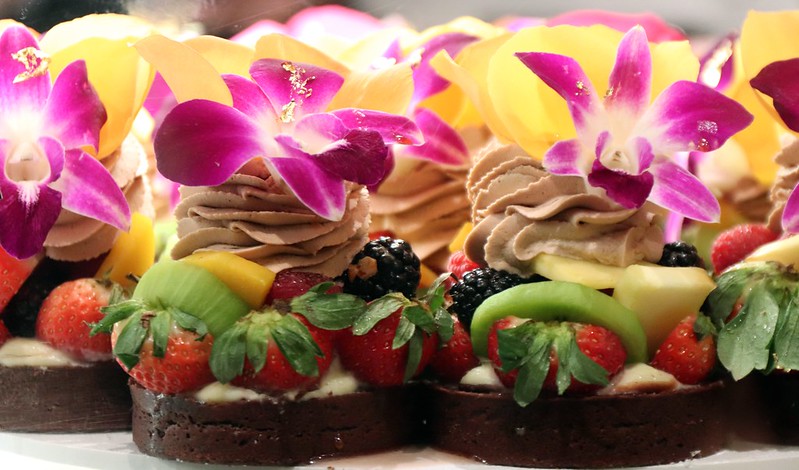 What To Expect from San Diego's Dessert Scenery?
When it comes to desserts, San Diego will leave you spoilt for choice. The coastal city has dessert places focusing on everything from ice cream sandwiches and cakes to chocolate and cotton candy burritos.
There is something for all, with some spots catering to those with an extremely sweet tooth and others going for big and bold flavors. You'll also find plenty of places mixing classic flavors and subtle sweetness, everything made with decadent ingredients. No matter what you choose, you can't go wrong.
7 Dessert Places if You Have a Sweet Tooth
Whether your plans involve rollerblading across the Mission Beach boardwalk or visiting the various museums in the city, make the time to visit the top dessert places in San Diego and enjoy some delectable treats.
1. Extraordinary Desserts: A Must-Visit Dessert Shop
Extraordinary Desserts creates decadent cakes, wedding cakes, tarts, pies, and other treats made fresh daily. You'll find two locations, one in the heart of Little Italy — a downtown San Diego neighborhood known for its Italian and Sicilian heritage and cuisine — and the other in Banker's Hill, not far from Balboa Park and the San Diego Zoo.
This cake shop in San Diego whips up stunning desserts for all occasions and also offers vegan and gluten-free options. Their most popular cakes — which you can buy by the slice or whole — include Chocolate Dulce de Leche, Shangri-La, Tres Leches, and Passion Fruit Ricotta.
However, if you're looking for smaller bites, explore their petit dessert menu options. Or, if you're in the mood for some comfort treats, they've also got some of the most delicious cookies in San Diego.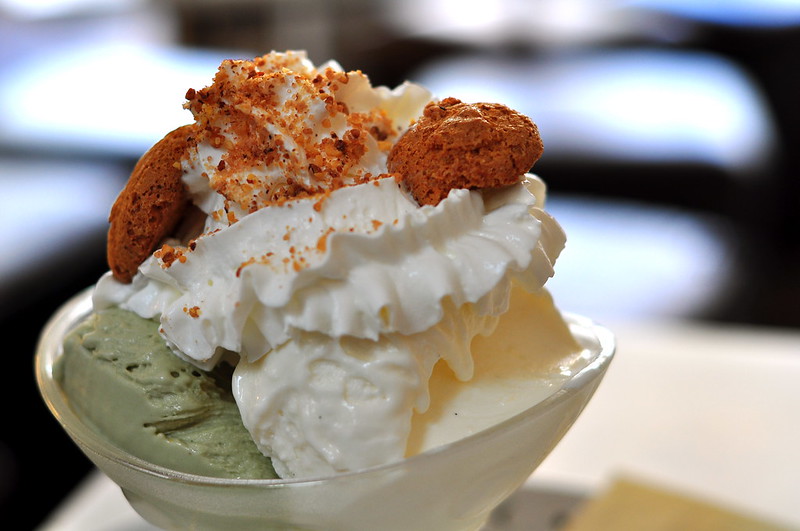 2. Figaro Dessert Café: Great Coffee and Gelato
If you need your gelato or beverage fix while on vacation, make a beeline to Figaro Dessert Café in North Park.
With upscale yet relaxed interiors, the café serves specialty teas and coffees, tasty desserts, and a large variety of gelato. Although some flavors are seasonal, you can always find popular favorites like Amaretto, Sea Salt Caramel, Peanut Butter, Hazelnut, and Chocolate. Get your fill of rich, decadent gelato by the scoop, double scoop, or pint. Or, opt for a creamy gelato shake.
And, while you're in the area, do explore the boutiques and other vintage shops along Adams Avenue and its cross streets. You just might stumble on treasure.
3. Up2You Cafe: A Modern Spot with Creative Desserts
Searching for the best café in San Diego? Then check out Up2You Café, as it is a definite contender! This café brings mouth-watering Asian-inspired dessert flavors to the city of San Diego and serves sweet desserts, boba teas, milkshakes, and more. Some must-try items here include the Taiwanese Puffle Waffle, Japanese Cheesecake, and the popular Honey Toast.
However, if you prefer custom-designed desserts, you can go with the Crepe. You can pick the sauce, ice cream, fruit, and additional toppings and tailor a mouthwatering dessert for yourself.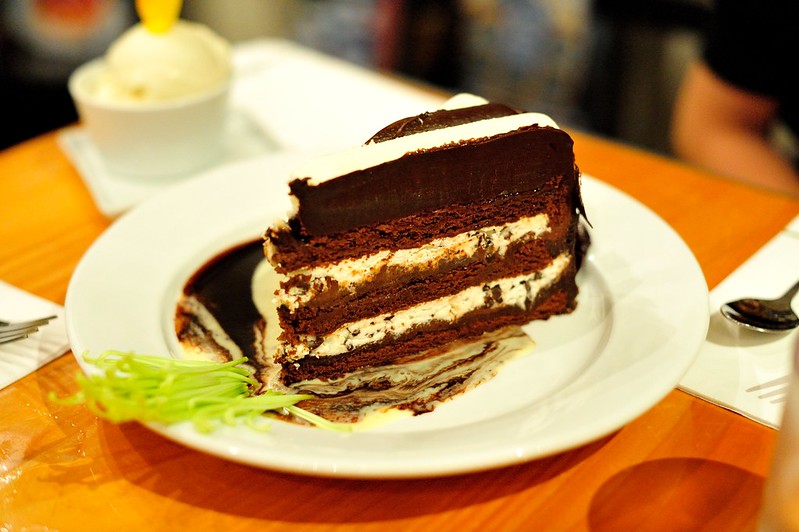 4. Le Parfait Paris: French Desserts and More
Ooh la la la, c'est magnifique! If you're craving luxurious French treats, you won't want to miss the delights at Le Parfait Paris.
This French bakery has won awards for its desserts and macarons, offering endless flavors and creative combinations. Some macaron flavors include Tennessee Bourbon Pecan, Earl Grey & Jasmine, Lavender Honey, and Passion Fruit Mango.
If you're eyeing other creative desserts, try their Yuzu & Lemon Tart, Le Noisette, Apple-Licious Brioche, or Pain au Chocolat. Rich flavors and decadent bites make Le Parfait Paris a top contender for the best bakery in San Diego.
5. Chocolate Cremerie: Decadent Chocolaterie
Looking for some decadent chocolate treats? You're in luck. San Diego's Chocolate Cremerie serves plenty of desserts with chocolaty twists. Their specialty is gelato, and they have nearly 10 flavors with chocolate at the center, including White Chocolate-Milk, Chocolate-Chili, Chocolate Orange, and Mint Chocolate. You could also try a scoop of Pomegranate, Mango, or Wild Berries for a refreshing fruit twist. Else, their classic gelatos are ever-ready to take you out of this world.
Along with gelato by the scoop, Chocolate Cremerie also offers sweet crepes, gelato sundaes, pastries, desserts, and an all-day meal menu.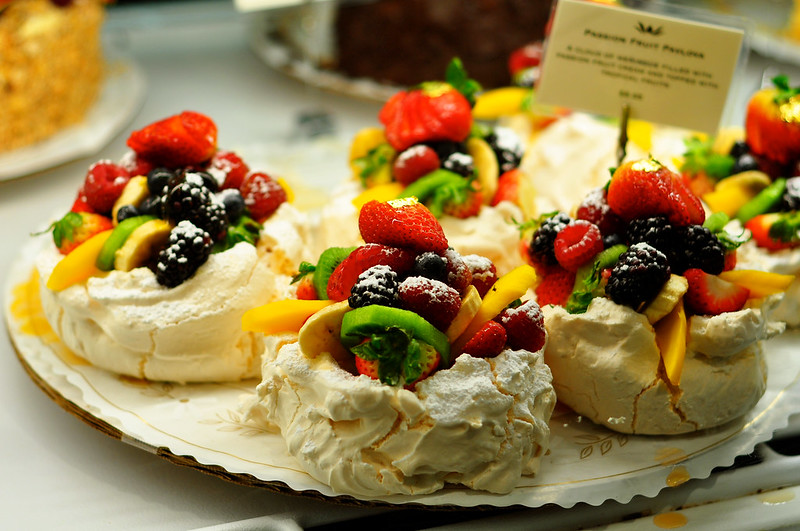 6. SomiSomi: Korean-Style Soft Serve Ice Cream
SomiSomi isn't your typical ice cream shop. The specialty here is Ah-Boong, a Korean treat in which fish-shaped waffle cones are stuffed with filling and finished with soft-serve ice cream sprinkled with a topping. Fillings include unique flavors such as custard, taro, Nutella, red bean paste, and cream cheese. As for the soft-serve flavors, they offer everything from matcha to horchata. If you can't decide, simply get a combination swirl.
With several locations even within the coastal city, SomiSomi is quickly making a name for itself as the best ice cream San Diego serves.
On a side note, if you're visiting the outlet on La Jolla Drive, do pay a visit to the neighborhood of La Jolla and take a stroll down Prospect Street and Girard Avenue. The roads have great outlets and elegant restaurants, and the vibe is beyond pleasant. So don't hesitate to shop and grab a bite.
7. MNGO Café: Mango Specialized Desserts
At MNGO Café, nearly all desserts are infused with, you guessed it, mango. They offer refreshing Japanese twists on sundaes, with the most common elements being ice cream, sago, sticky rice, flavored pudding, fresh fruits, and coconut milk/cream. What's not to like?
For some of the best desserts in San Diego, try a version of Kakigōri, the fluffier Japanese counterpart of snow cones. Although the traditional ingredients are mainly condensed milk and shaved ice, the MNGO Café creations feature flavored ice with pudding, sauces, and fruits, all topped with cream sauce or fruit puree. Sounds delicious, doesn't it? Add the spot to your plan now.
Plan Your Trip to San Diego with CityPASS® Tickets
With great attractions such as the San Diego Zoo Safari Park, Old Town Trolley Tours, and LEGOLAND® California Resort to visit, every San Diego tourist has a grand time in the city. But do you know what will make it even better? Getting the same experiences at a discount.
With CityPASS® tickets, you can save a whopping on some of the best things to do in San Diego. Take us up on our offer now, and delight in the sweetest deals and desserts San Diego has to offer.
San Diego Lodging
To get the most out of your stay in San Diego, we recommend finding lodging near San Diego's top attractions. Use this map to find the right lodging for you: