Articles by City & Category
Dallas Holocaust and Human Rights Museum: A Dallas Hidden Gem
September 13, 2022 By CityPASS
It's said over and over again that those who don't learn from history are doomed to repeat it. With so much changing in the world lately, everyone can benefit from an honest and unflinching look into the past in order to build better for future generations.
Of course, no one wants to live in doom and gloom during their vacation. So, is there a way to face uncomfortable subjects while maintaining a positive and curious outlook? Of course! Lovers of history museums know that looking back at a tragic past inspires you to build a brighter future.
Whether your ancestors fought against the holocaust or suffered through it, joining the community of history lovers at the Dallas Holocaust and Human Rights Museum is a great way to bring insight and inspiration to your Dallas vacation.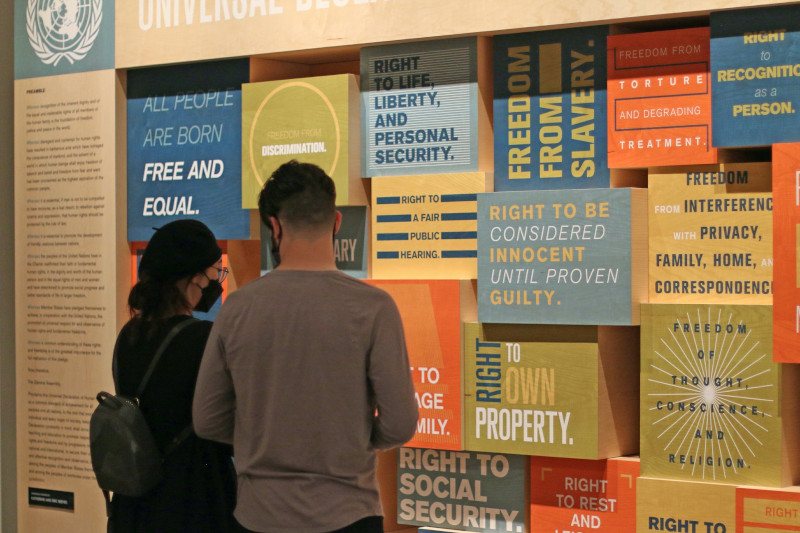 The History Behind the Dallas Holocaust and Human Rights Museum
The Dallas Holocaust and Human Rights Museum was founded in 1984 by Dallas-settled Holocaust Survivors. It was founded not only as a place to reflect on Jewish history and the challenging past, but also as a beacon of civil rights and human rights and a place to combat prejudice.
Through firsthand stories, major exhibits, and special exhibitions, the Dallas Holocaust and Human Rights Museum answers questions that help you understand what created such a past and how it can be prevented for future generations worldwide.
The Dallas Holocaust Museum is also the only Holocaust museum in the North Texas, Arkansas, Louisiana, and Oklahoma area.
What To Expect on Your Trip to the Dallas Holocaust Museum
The Holocaust Museum isn't just about the past. Its major exhibits are the cornerstone in providing insight into one of the world's greatest tragedies, while its special exhibitions also use holographic technology to address current tragedies and show how you can help the world overcome them.
Visitors to the Dallas Holocaust Museum will experience intimate theater, gain access to an interactive exhibition on Rywka Lipszyc, and hear holographic testimonies from Holocaust survivor Max Glauben.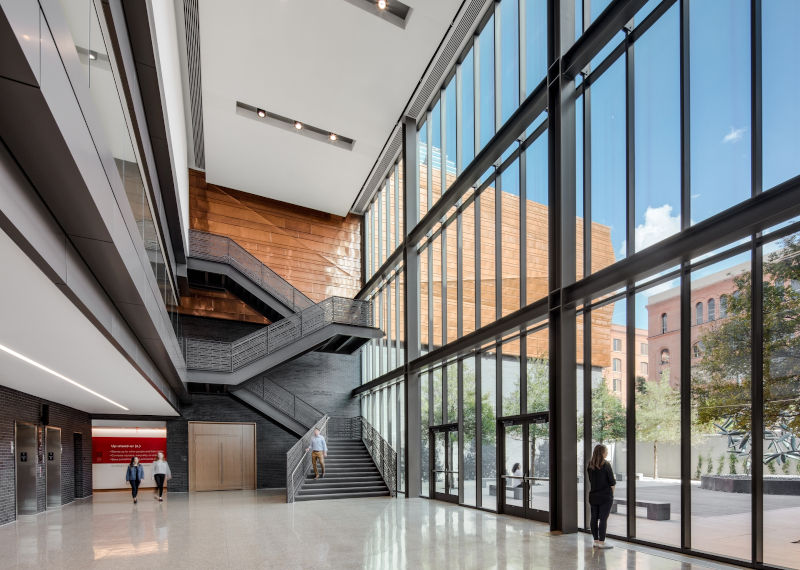 Spend Time in the Permanent Exhibitions
The museum's permanent exhibitions will provide a keen understanding of the events and world leaders surrounding the Holocaust.
1. Holocaust/Shoah Exhibit
Through a geographically-centered exhibition, you'll learn the 3,000-year history of the Jewish people and their experience with over 2,000 years of persecution. You'll be led on a journey across Europe from 1933 to 1945. You'll also be uplifted to learn the stories of heroic upstanders who stood against the emerging inhumanity of the time.
Your journey takes a personal turn when you step inside a Nazi-era boxcar used in the deportation of Jews from their homes to concentration camps, hearing personal digitized testimonies from local Dallas survivors and liberators alike. Indeed, nothing brings home the light and dark in humanity than experiencing testimonies of hatred and hope from some of humanity's most enduring subjects.
2. Human Rights Wing
Humanity's darkest nights have always been followed by its brightest mornings, and the Human Rights Wing will uplift your spirit and outlook on moving forward after unspeakable tragedy.
After World War II, major leaders of Nazi Germany stood trial for crimes against humanity, crimes against peace, and war crimes. Experience justice being served in Nuremberg as the world sought to move forward into peace.
After justice finally made its way to Germany, a Universal Declaration of Human Rights was drafted by French jurist René Cassin. Together with Eleanor Roosevelt, the Universal Declaration of Human Rights laid out the four cornerstones of dignity, equality, liberty, and brotherhood.
3. Pivot To America
Events can be repeated throughout history if the focus is not given to how you can prevent them. Pivot To America focuses on the role you play in America's future. Interactive kiosks will bring you face-to-face with the human rights issues that America faces and get you to think about your role in shaping America's response.
The Texas Upstander celebrates those from the Lonestar State who have dedicated themselves to standing up for progression in the nation's future; it will inspire you to join them.
Finally, the Beyond Tolerance Theater will motivate you to take action and make a difference at the Call to Action kiosks.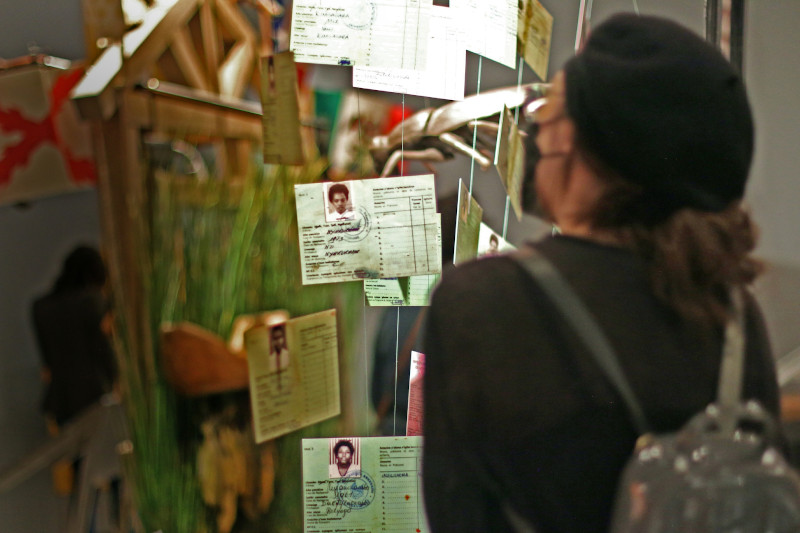 Converse With a Holocaust Survivor at the Dimensions in Testimony Theater
Holocaust survivor Max Glauben stated, "Now I have my closure," when the museum opened. At 15 years old, he was deported to the Majdanek extermination camp in Lublin, Poland. An estimated 78,000 people were killed there during the Holocaust. Much of Glauben's family died, and he was left with the haunting memory of his father's shoes lying empty in the street.
Yet, despite the bleak odds, Max Glauben not only survived but spent his recovery years advocating tirelessly for the construction of the 55,000-square-foot Dallas Holocaust and Human Rights Museum. Through his heroic actions, you can now access 18 interactive testimonies, including his own, which use holographic technology.
Watch Rare Footage of Incredible Stories at the Cinemark Theater
With Dallas Holocaust Museum admission, you'll be able to experience the Cinemark Theater's state-of-the-art viewing environment. This theater features a massive wall-to-wall screen with digital projection and an immersive surround sound system.
With room for 250 viewers, the Cinemark Theater invites a community of history lovers to experience Voices of Courage. This 45-minute film tells a harrowing tale of survival against all odds through rare archival photos, footage, and interviews with local Holocaust Survivors.
Prepare for an Unforgettable Experience at the DHHRM
Dallas is a city where visitors can find adventure, relaxation and luxury all in one trip. However, the times call for more from us; they call for insight into why we can experience all this with such freedom. The Dallas Holocaust and Human Rights Museum takes only a few hours to explore, but builds character for a lifetime. With convenient and affordable parking options—as little as $4—and convenient access via Dallas Area Rapid Transit, it's easy to access during your trip to the northern part of the Lone Star State.
Dallas CityPASS® tickets make your trip even more accessible with deep discounts on top Dallas attractions. In fact, Dallas CityPASS® tickets can save you up to on the top 4 Dallas attractions, including the Dallas Holocaust and Human Rights Museum.