CityPASS Attraction Details
Address & Hours
CityPASS Admission
Highlights
CityPASS Entry
Please read each attraction's instructions on how and where to present your CityPASS booklet. Some attractions may exchange your CityPASS ticket for one of their own.
Special Exhibits Included with CityPASS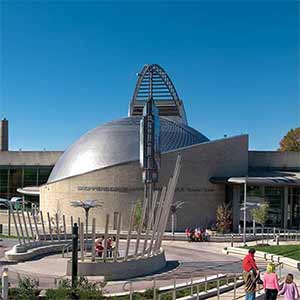 Ontario Science Centre
Sesame Street Presents: The Body
Open through May 5, 2014
Get to know what's under your skin at Sesame Street Presents: The Body, an amazing educational attraction featuring Elmo, Oscar, Grover and the rest of your Sesame Street friends. This interactive exhibition teaches children how their bodies work and how to keep them healthy as they hop, jump, run and play their way through this hands-on Sesame Street adventure.
Created and Produced by Sesame Workshop and Thinkwell Group, Inc. Sesame Workshop ®, Sesame Street ® and associated characters, trademarks and design elements are owned and licensed by Sesame Workshop. © 2013 Sesame Workshop. All Rights Reserved. Local Supporting Sponsor: Dawson Dental Centres.

Upgrades for CityPASS Holders
Advice for Visitors
During high travel seasons such as holidays and summer, entry lines can be longer than usual. Please keep this in mind when planning your visits to the attractions.
On-site Services
Getting There
Group Requirements
Unscheduled group visits may create a delay in entry. For your convenience, here is list of attractions with specific group requirements. We strongly recommend that you contact them prior to your visit based on the group sizes indicated below. Please feel welcome to also contact attractions not listed here to ensure a smooth entry.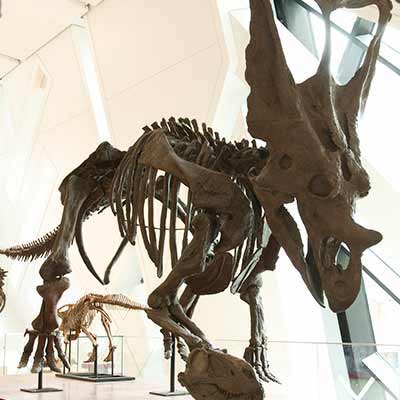 Royal Ontario Museum
Groups of 20 or more: Call (416) 586-5801 x2.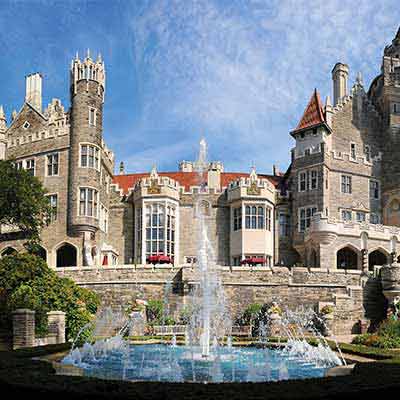 Casa Loma
Groups of 10 or more: Call (416) 392-5932.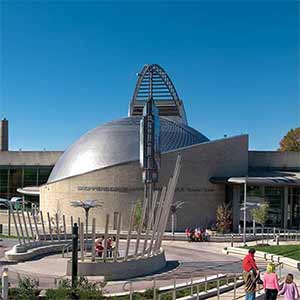 Ontario Science Centre
Groups of 20 or more: Call (888) 696-1110.
City Information
Map
Transportation
TTC — Toronto Transit Commission
Toronto Transit Commission is available every day. On weekdays and Saturdays, trains run every few minutes from 6am until 1:30am. On Sundays, trains run from about 9am to 1:30am. Most buses and streetcars start weekdays at 6 a.m., and run until 1:30am, with reduced weekend service. Buses and streetcars are equipped with route and destination information signs. Schedule information is posted at most major route intersections.
The TTC operates a late-night bus service called the Blue Night Network. Buses run from about 1:30am to 5am on 24 routes; transit stops are marked with a reflective blue band.
Single fares, Day Passes and Weekly Passes are available; please see www.ttc.ca or call 416-393-INFO for prices, schedules and maps.
Weather
Currently
38°F
Overcast Clouds
Hi: 39°F Lo: 36°F
5-Day Forecast
Mon
Mar 10
Hi: 37°F
Lo: 37°F
Broken Clouds
Wed
Mar 12
Hi: 29°F
Lo: 10°F
Snow
Thu
Mar 13
Hi: 14°F
Lo: 5°F
Sky Is Clear
Fri
Mar 14
Hi: 40°F
Lo: 15°F
Snow
Sat
Mar 15
Hi: 33°F
Lo: 14°F
Few Clouds
Weather Averages
Month
Jan
Feb
Mar
Apr
May
Jun
Jul
Aug
Sep
Oct
Nov
Dec
Avg high
°F (°C)
30
(−1)
32
(0)
40
(5)
52
(11)
65
(19)
74
(24)
80
(26)
78
(25)
69
(21)
57
(14)
45
(7)
35
(2)
Avg low
°F (°C)
19
(−7)
21
(−6)
28
(−2)
39
(4)
50
(10)
59
(15)
64
(18)
63
(17)
56
(13)
45
(7)
36
(2)
25
(−4)
Avg rainy
days
5
5
8
11
12
11
10
11
11
11
11
7
Avg snowy
days
12
9
6
2
0
0
0
0
0
0
3
10
Source: Wikipedia, NOAA
Community
Blog
Forums
Photos
Adult ages 13+

US$ 60.89

+ tax

US$ 106.16 combined price
You save US$ 45.27 per person
Child ages 4–12

US$ 39.21

+ tax

US$ 71.07 combined price
You save US$ 31.86 per person
Choose delivery during checkout: Email voucher or ship ticket booklets. ?
CityPASS Attraction Details
City Information
Community
Happy travelers since 1997