CityPASS Attraction Details
Address & Hours
CityPASS Admission
Highlights
CityPASS Entry
Please read each attraction's instructions on how and where to present your CityPASS booklet. Some attractions may exchange your CityPASS ticket for one of their own.
Special Exhibits Included with CityPASS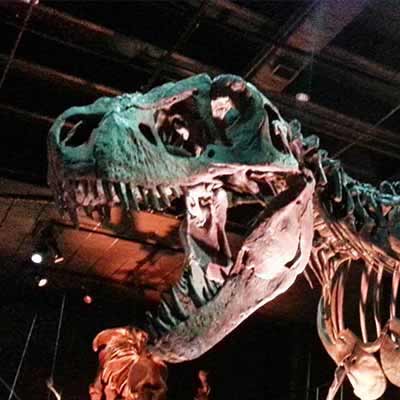 Houston Museum of Natural Science
Gemstone Carvings: The Masterworks of Harold Van Pelt
For over 35 years, Harold Van Pelt has quietly been perfecting the art of carving quartz, rock crystal and agate gemstones. Working the stone down to paper-thin walls brings out the gorgeous natural quality and colors of the agate and gives quartz the transparency of glass. Transformed by one man's vision and skill from a solid stone to an incredibly delicate work of art, the gemstone carvings of Harold Van Pelt have to be seen to be believed.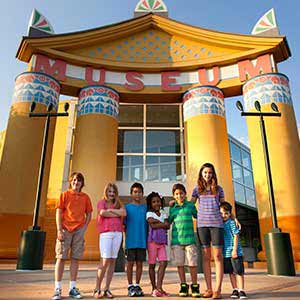 The Children's Museum of Houston
Newton Know-How
Open through May 14, 2014
Whether a rocket scientist or a dancer, we are all governed by the laws of motion. But, how well do you really understand these laws that cannot be broken? You can now engage in fun, educational activities that will help you understand the physics associated with the laws of motion at the Museum! So come step into a world alive with action as you delve into force, friction, momentum, gravity and speed in our all-new Newton Know-How exhibit. All components in Newton Know-How are hands-on and built for open-ended explorations of physics.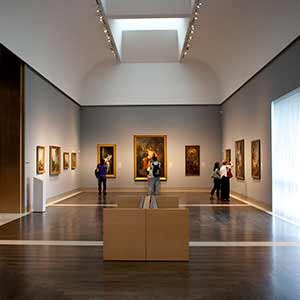 Museum of Fine Arts, Houston
Roads of Arabia: Archaeology and History of the Kingdom of Saudi Arabia
Open through March 9, 2014
This exhibition examines the impact of ancient trade routes that traversed the Arabian Peninsula, carrying precious frankincense and myrrh to Mesopotamia and the Greco-Roman world and allowing for a vibrant exchange of both objects and ideas. With the later rise of Islam, pilgrimage roads converged on Mecca and gradually replaced the well-traveled incense roads. This unparalleled exhibition features objects excavated from more than 10 archaeological sites throughout the peninsula. Among the works on view are alabaster bowls and fragile glassware, heavy gold earrings, and monumental statues. These objects testify to the lively mercantile and cultural exchange between the Arabs and their neighbors, including the Egyptians, Syrians, Babylonians, and Greco-Romans.

Upgrades for CityPASS Holders
Advice for Visitors
During high travel seasons such as holidays and summer, entry lines can be longer than usual. Please keep this in mind when planning your visits to the attractions.
On-site Services
Getting There
Group Requirements
Unscheduled group visits may create a delay in entry. For your convenience, here is list of attractions with specific group requirements. We strongly recommend that you contact them prior to your visit based on the group sizes indicated below. Please feel welcome to also contact attractions not listed here to ensure a smooth entry.
City Information
Map
Transportation
Weather
Currently
55°F
Broken Clouds
Hi: 57°F Lo: 54°F
5-Day Forecast
Sat
Mar 8
Hi: 70°F
Lo: 54°F
Moderate Rain
Sun
Mar 9
Hi: 53°F
Lo: 50°F
Moderate Rain
Mon
Mar 10
Hi: 64°F
Lo: 51°F
Light Rain
Tue
Mar 11
Hi: 72°F
Lo: 44°F
Sky Is Clear
Wed
Mar 12
Hi: 68°F
Lo: 57°F
Sky Is Clear
Weather Averages
Month
Jan
Feb
Mar
Apr
May
Jun
Jul
Aug
Sep
Oct
Nov
Dec
Avg high
°F (°C)
63
(17)
66
(19)
73
(23)
80
(26)
86
(30)
91
(33)
94
(34)
95
(35)
90
(32)
82
(28)
73
(23)
64
(18)
Avg low
°F (°C)
43
(6)
47
(8)
53
(11)
59
(15)
68
(20)
74
(23)
75
(24)
75
(24)
70
(21)
61
(16)
52
(11)
45
(7)
Avg rainy
days
10
9
9
7
8
11
9
8
8
8
8
10
Source: Wikipedia, NOAA
Dining
More Great Spots to Dine
Shopping
More Great Shopping
Chloe Dao Boutique
From casual to formal and everything in between, Chloe Dao is the go-to designer for every occasion. Shop affordable sportswear, cocktail dresses, evening wear, flirty frocks and accessories, this high-end boutique makes fashionable an understatement. Learn more
Hello Lucky!
This funky boutique specializes in artist-designed clothing and locally made gifts such as honey, hot sauce, soaps and candles. The shop also carries lines such as MeMe G, Dana Pike and Christine West and often a portion of store sales goes to a charity. Learn more
Nightlife
More Nightlife & Entertainment
Community
Blog
Forums
Photos
Adult ages 12+

$49
$92.56 combined price
You save $43.56 per person
Child ages 3–11

$39
$69.99 combined price
You save $30.99 per person
Choose delivery during checkout: Email voucher or ship ticket booklets. ?
CityPASS Attraction Details
City Information
Community
Happy travelers since 1997