Chicago CityPASS » Plan Your Visit
CityPASS Attraction Details
CityPASS Attraction Details
Address & Hours
CityPASS Admission
Highlights
CityPASS Entry
Special Exhibits Included with CityPASS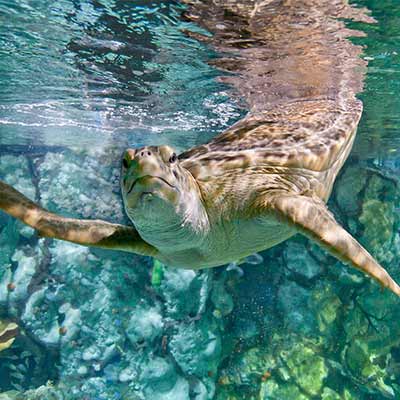 Shedd Aquarium
Jellies
Through 2013
Prepare to be mesmerized by pulsing, translucent sea jellies and their mystifying natural history. Jellies depicts an underwater world of rarely seen animals that survive—and thrive—without bones, blood, or brains.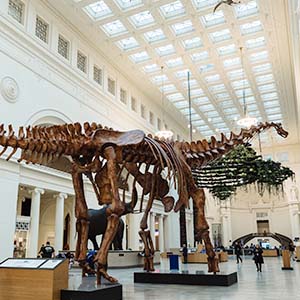 The Field Museum
Images of the Afterlife
Through January 20, 2014
Two ancient Egyptian mummies from Field Museum collections will come face-to-face with the public like never before in Images of the Afterlife. Recent CT scans and the latest 3D imaging revealed the mummies' age-old secrets to Museum scientists, and enabled an artist to create hyper-realistic sculptures portraying how these two individuals looked in life, thousands of years ago. Now no longer merely mummies #30007 and #11517, you'll be able to envision the mummified remains as real persons—a woman in her forties with curly hair and a teenage boy named Minirdis.

State of Deception: The Power of Nazi Propaganda
Through February 2, 2014
After World War I, an obscure political party first formed in Germany with a few dozen members. But led by an adroit propaganda strategist named Adolf Hitler, this group eventually became the Nazi Party, and went on to persuade a generation of Germans to adopt radical policies and head into war. This thoughtful traveling exhibition from the US Holocaust Memorial Museum features rarely seen artifacts, and will help visitors understand how simple, strong imagery and a well-strategized propaganda campaign could be so persuasive and destructive.
State of Deception: The Power of Nazi Propaganda was produced by the United States Holocaust Memorial Museum.

Opening the Vaults: Wonders of the 1893 World's Fair
Through September 7, 2014
Not only the birthplace of the Juicy Fruit chewing gum and the Ferris Wheel, the World's Fair also marked the triumphant debut of our very own Field Museum. Now, 120 years later, the Museum is opening its hidden collections to display incredible artifacts and specimens that will bring to life one of the most spectacular events in the Windy City's history in Opening the Vaults: Wonders of the 1893 World's Fair. See objects that have rarely—or never—been on display since they amazed fairgoers over a hundred years ago, including a meteorite so feared it was kept chained in a dungeon. Explore how the fair brought visitors closer than ever to unique wonders like exotic animals, international cultures, and strange new products from all over the world. And see how Field Museum scientists continue to conduct ground-breaking research on the ever-growing collection using new technology.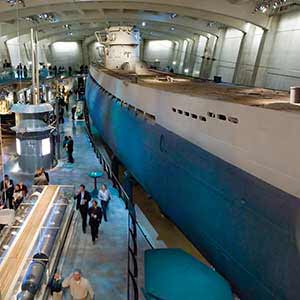 Museum of Science and Industry
80 at 80: Celebrating 80 Years at the Museum of Science and Industry
Through February 2, 2014
To commemorate our 80th anniversary, the Museum presents this new exhibit featuring 80 rarely displayed artifacts from the Museum's extensive Collection, carefully selected by MSI curators. Many of these items will ignite your memories from past exhibits—like a gigantic Paul Bunyan statue and TAM, the Transparent Anatomical Manikin—but many of these special items are going to be revealed for the first time!

The Art of the Bicycle
Through 2018
See some of the Museum's most fascinating–and rarely-exhibited–historic bicycles, juxtaposed with the coolest, fastest and most high-tech bikes currently on the market, in The Art of the Bicycle. Invented 200 years ago, the bicycle has been continuously reshaped and re-engineered to make riding safer, more reliable, and more fun. The Art of the Bicycle traces this amazing evolution and shows how the bicycle continues to evolve driven by the inventiveness of its riders.

Upgrades for CityPASS Holders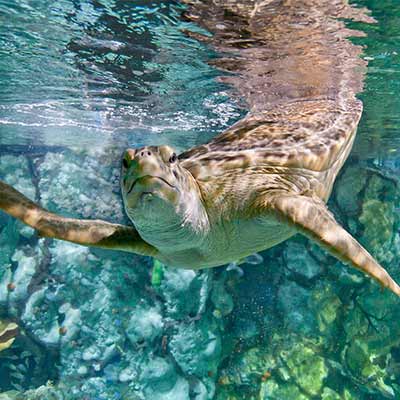 Shedd Aquarium
Stingray Touch: Feel the wonder as these graceful fish glide effortlessly through the water and under your fingertips. Stroll the outdoor experience and learn about these gentle, graceful animals, and how your everyday actions can protect them in the wild. Through Fall 2013. Cost for CityPASS holders: $3 (normally $5).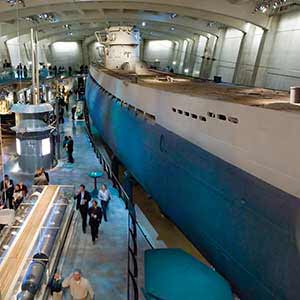 Museum of Science and Industry
U-505 Submarine Onboard Tour: While admission to the U-505 Submarine exhibit is free with CityPASS admission; optional onboard tour costs: adult $9, child (3-11) $7.
Treasures of the Walt Disney Archives: Explore nine decades of Disney history and artifacts in Treasures of the Walt Disney Archives, opening at MSI on October 16, 2013—the actual 90th anniversary of The Walt Disney Company. Presented by D23: The Official Disney Fan Club, the exhibition celebrates this milestone of imagination, innovation and entertainment with nearly 300 artifacts, many which have not been widely seen by the public. Through May 14, 2014. Cost for CityPASS holders: adults, $9; children (ages 3-11), $7.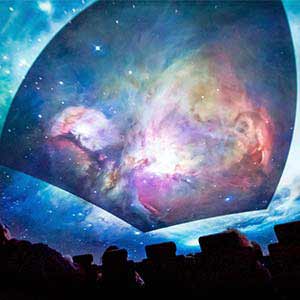 Adler Planetarium
Planetarium Shows: CityPASS holders can add any show in one of the Adler's two planetarium domes, the Grainger Sky Theater and the Definiti Space Theater, for $5 (that's half off); see details.
Adler After Dark: Adult Citypass holders can get $5 off on tickets to the Adler Planetarium's ages 21+ event, from 6pm-10pm, most 3rd Thursdays of every month. Show your CityPASS at the box office on the night of the event; see details.
Advice for Visitors
During high travel seasons such as holidays and summer, entry lines can be longer than usual. Please keep this in mind when planning your visits to the attractions.
On-site Services
Getting There
Group Requirements
Unscheduled group visits may create a delay in entry. For your convenience, here is list of attractions with specific group requirements. We strongly recommend that you contact them prior to your visit based on the group sizes indicated below. Please feel welcome to also contact attractions not listed here to ensure a smooth entry.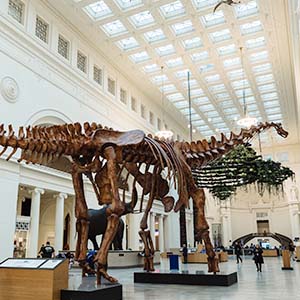 The Field Museum
Groups of 15 or more: Call (312) 665-7300.
John Hancock Observatory
Groups of 15 or more: Call (312) 654-5019.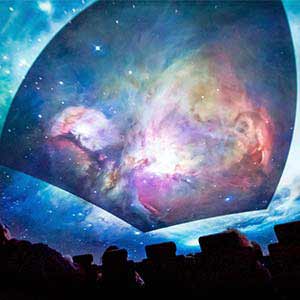 Adler Planetarium
Groups of 15 or more: Call (312) 294-0360.
City Information
Map
Transportation
Chicago Transit Authority
Enjoy unlimited rides on all Chicago Transit Authority buses and trains — anytime, anywhere! CTA Unlimited Ride Cards make getting around Chicago quick, easy and a lot cheaper than a cab ride. All CityPASS attractions are easily accessible using the CTA.
For fare and purchase info, click here.
Weather
Currently
22°F
Broken Clouds
Hi: 24°F Lo: 21°F
5-Day Forecast
Fri
Dec 6
Hi: 16°F
Lo: 9°F
Overcast Clouds
Sat
Dec 7
Hi: 15°F
Lo: 6°F
Sky Is Clear
Sun
Dec 8
Hi: 25°F
Lo: 13°F
Snow
Mon
Dec 9
Hi: 19°F
Lo: -1°F
Sky Is Clear
Tue
Dec 10
Hi: 7°F
Lo: -1°F
Light Snow
Weather Averages
Month
Jan
Feb
Mar
Apr
May
Jun
Jul
Aug
Sep
Oct
Nov
Dec
Avg high
°F (°C)
32
(0)
36
(2)
47
(8)
59
(15)
70
(21)
80
(27)
84
(29)
82
(28)
75
(24)
63
(17)
49
(9)
35
(2)
Avg low
°F (°C)
18
(−8)
22
(−6)
31
(−1)
42
(5)
52
(11)
62
(17)
68
(20)
66
(19)
58
(14)
46
(8)
35
(1)
23
(−5)
Avg rainy
days
11
9
11
11
11
10
10
9
8
10
11
11
Avg snowy
days
8
6
4
1
0
0
0
0
0
0
2
7
Source: Wikipedia, NOAA
Dining
More Great Spots to Dine
Shopping
More Great Shopping
Nightlife
More Nightlife & Entertainment
Community
Blog
Forums
Photos
Buy Now
or at any CityPASS attraction
Chicago CityPASS
Adult

ages 12+

Enter Qty
$173.50 $89
Child

ages 3–11

Enter Qty
$155.50 $79
Add to Cart
Chicago CityPASS is ticket booklet that saves 49% on VIP admission to the 5 best attractions in Chicago