CityPASS Attraction Details
Address & Hours
CityPASS Admission
Highlights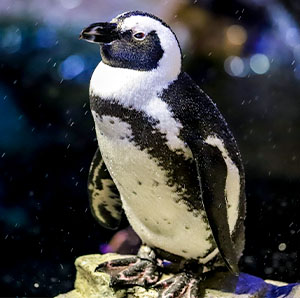 New England Aquarium
On the Front Plaza, a slice of New England rocky coast is home to resident harbor seals.
Myrtle, a 550-pound green sea turtle, who has been living at the Aquarium for more than 40 years.
The largest touch tank on the East Coast, featuring more than 100 amazing animals, including cownose rays, Atlantic Rays and sharks.
The 200,000-gallon Giant Ocean Tank features turtles, sharks, eels, stingrays, tarpon and many more colorful tropical fishes.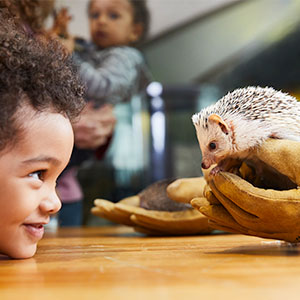 Museum of Science
The 10,000 square foot Hall of Human Life, new in November 2013, highlights breakthroughs in biology and biotechnology. With more than 70 interactive components, the exhibition revolutionizes how you engage with your biology and manage your health.
The Museum has remained on the cutting edge of science education by developing over 700 innovative and interactive exhibits and programs that both entertain and educate. In addition to the exhibits, there is the Mugar Omni Theater, the Charles Hayden Planetarium, the 3-D Theater, the Butterfly Garden, and the Theater of Electricity.
Live Presentations are scheduled daily. From Design Challenges to Live Animal shows, live demonstrations are held through the day, and most are free with Exhibit Halls admission, included with CityPASS.
CityPASS Entry
Please read each attraction's instructions on how and where to present your CityPASS booklet. Some attractions may exchange your CityPASS ticket for one of their own.
Special Exhibits Included with CityPASS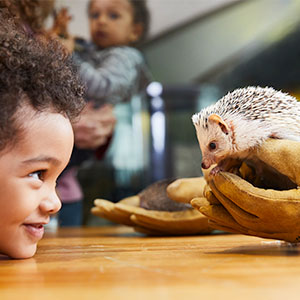 Museum of Science
Our Global Kitchen: Food, Nature, Culture
Open through May 26, 2014
Explore the complex and intricate food system that brings what we eat from farm to fork. In sections devoted to growing, transporting, cooking, eating, and celebrating, this temporary exhibit illuminates the myriad ways that food is produced and moved throughout the world. Experience the intersection of food, nature, culture, health, and history — and consider some of the most challenging issues of our time.
Our Global Kitchen: Food, Nature, Culture is organized by the American Museum of Natural History, New York.

Innovation in the Art of Food: Chef Ferran Adrià
World-famous chef Ferran Adrià is the featured subject of Innovation in the Art of Food: Chef Ferran Adrià. Through unusual tastes, textures, and untraditional high-tech appliances, Adrià and his team have added a multi-sensory, magical dimension to the experience of eating — radically revolutionizing the way food is both created and consumed. Along with Our Global Kitchen: Food, Nature, Culture, this temporary exhibit supports Museum president and director Ioannis Miaoulis's mission to enhance food education.

Museum of Fine Arts, Boston
An Enduring Vision: Photographs from the Lane Collection
Open through March 30, 2014
This exhibition celebrates the Lane Collection, renowned for its deep holdings of the work of major American modernist photographers, including Charles Sheeler, Edward Weston, and Ansel Adams—and given to the MFA by Saundra Lane in 2012. In addition to the early 20th-century American works assembled by William H. and Saundra B. Lane in the 1960s and '70s, the collection includes photographs that Saundra Lane acquired after her husband's death in 1995. This wide-ranging group includes works by early European master William Henry Fox Talbot, the 19th-century inventor of positive-negative photography, all the way up to contemporary artists, among them Robert Adams, Francesca Woodman, Kenro Izu, Irving Penn, and others working today.

Think Pink
Open through May 26, 2014
From pinking shears to pink ribbons, the color pink is associated with fashion and femininity; perhaps no other color has as much social significance and gender association. The fascinating exhibition "Think Pink" explores the history and changing meanings of the color as its popularity ebbed and flowed in fashion and visual culture from the 18th century to the present day.

American Gestures: Abstract Expressionism
Open through June 1, 2014
American art of the 1940s and '50s was dominated by the gestural style known as Abstract Expressionism. In love with spontaneity and happy accidents, and favoring inspiration from the subconscious, artists invented a highly original American art language that triumphed internationally. "American Gestures" features drawings, prints, paintings, and sculpture from the late 1940s to the '70s by Willem de Kooning, Robert Motherwell, David Smith, Mark Tobey, Alfred Leslie, Jackson Pollock, Lee Krasner, and a number of others. Many of these works are relatively recent acquisitions, some shown here for the first time.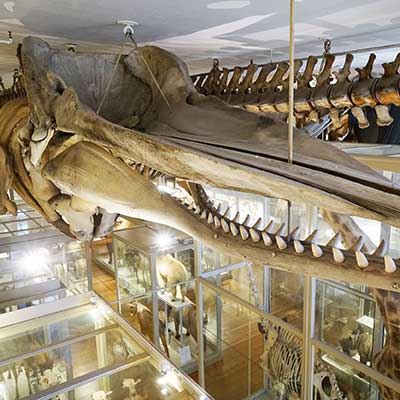 Harvard Museum of Natural History
Climate Change: Our Global Experiment
It's an insider's look at the science of climate developed in collaboration with the Harvard University Center for the Environment. Climate Change highlights the latest scientific studies about the Earth's climate.

Thoreau's Maine Woods: A Journey in Photographs with Scot Miller
Open through September 1, 2014
In commemoration of the 150th anniversary of the publication of Henry David Thoreau's The Maine Woods, the Harvard Museum of Natural History offers an exhibition of finely crafted photographic prints by photographer Scot Miller, who has traversed the state of Maine for years retracing the the footsteps of New England's native son, Henry David Thoreau. Thoreau's Maine Woods: A Journey in Photographs with Scot Miller features stunning photographs of many places that Thoreau explored and wrote about along with historical information and natural history specimens from Harvard's collections. The exhibition compliments the ongoing exhibition, New England Forests in the Zofnass Family Gallery.

Upgrades for CityPASS Holders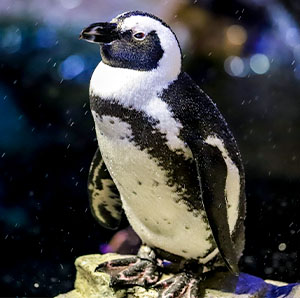 New England Aquarium
Simons IMAX® Theatre: The 45-minute IMAX® films are available to CityPASS holders at the discounted price of $5. IMAX® Special Presentations are available for $12.95 adults, $10.95 children.
Whale Watch Cruise: April-October only. Additional cost required for CityPASS holders; check prices.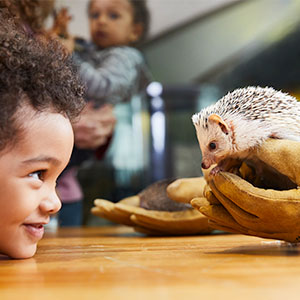 Museum of Science
Mugar Omni Theater (IMAX®): Cost for CityPASS holders: One show, $10 adult, $8 child (3-11). Double feature (IMAX/Planetarium), $15 adult, $12 child (3-11). Free Film Fridays are back this March! Enjoy free Omni films anytime on March 2, 9, 16, 23, and 30.
Charles Hayden Planetarium: Cost for CityPASS holders: One show, $10 adult, $8 child (3-11). Double feature (IMAX/Planetarium), $15 adult, $12 child (3-11).
3-D Digital Cinema: Cost for CityPASS holders: $5 adult, $4 child (3-11)
Butterfly Garden: Cost for CityPASS holders: $5 adult, $4 child (3-11)
Simulator Experience: Cost for CityPASS holders: $5 adult, $4 child (3-11)
Advice for Visitors
During high travel seasons such as holidays and summer, entry lines can be longer than usual. Please keep this in mind when planning your visits to the attractions.
On-site Services
Getting There
Group Requirements
Unscheduled group visits may create a delay in entry. For your convenience, here is list of attractions with specific group requirements. We strongly recommend that you contact them prior to your visit based on the group sizes indicated below. Please feel welcome to also contact attractions not listed here to ensure a smooth entry.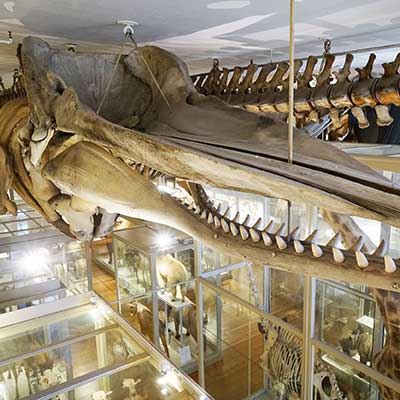 Harvard Museum of Natural History
Groups of 10 or more: Call (617) 495-2341.
City Information
Map
Transportation
MBTA — Massachusetts Bay Transportation Authority
The Boston One or Seven Day Unlimited Travel Pass provides transportation on all MBTA local buses, subways, inner harbor ferry service and commuter rail zone 1A. Available for purchase with cash, credit or debit cards at fare vending machines in all subway stations and bus terminals, as well as at retail sales vendors.
Details: (617) 222-3200 or mbta.com
Weather
Currently
34°F
Mist
Hi: 39°F Lo: 30°F
5-Day Forecast
Mon
Mar 10
Hi: 36°F
Lo: 36°F
Scattered Clouds
Wed
Mar 12
Hi: 53°F
Lo: 37°F
Moderate Rain
Thu
Mar 13
Hi: 43°F
Lo: 20°F
Light Rain
Fri
Mar 14
Hi: 34°F
Lo: 20°F
Sky Is Clear
Sat
Mar 15
Hi: 49°F
Lo: 34°F
Light Rain
Weather Averages
Month
Jan
Feb
Mar
Apr
May
Jun
Jul
Aug
Sep
Oct
Nov
Dec
Avg high
°F (°C)
36
(2)
39
(4)
45
(7)
56
(13)
66
(19)
76
(24)
81
(27)
80
(26)
72
(22)
61
(16)
52
(11)
41
(5)
Avg low
°F (°C)
22
(−5)
25
(−4)
31
(0)
41
(5)
50
(10)
60
(15)
65
(19)
65
(18)
57
(14)
47
(8)
38
(3)
28
(−2)
Avg rainy
days
11
10
12
11
12
11
10
9
9
9
11
12
Avg snowy
days
7
5
4
1
0
0
0
0
0
0
1
5
Source: Wikipedia, NOAA
Dining
More Great Spots to Dine
Shopping
More Great Shopping
Nightlife
More Nightlife & Entertainment
Community
Blog
Forums
Photos
Adult ages 12+

$54
$100.95 combined price
You save $46.95 per person
Child ages 3–11

$39
$66.95 combined price
You save $27.95 per person
Choose delivery during checkout: Email voucher or ship ticket booklets. ?
CityPASS Attraction Details
City Information
Community
Extra Value Coupons
Happy travelers since 1997